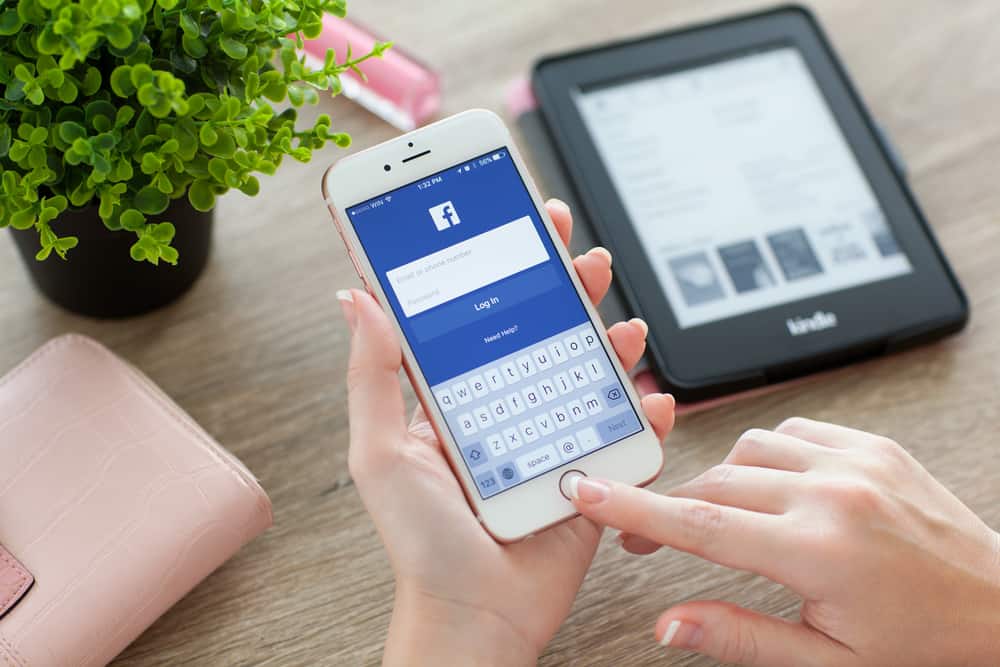 On Facebook Messenger, you can receive friend requests from different people depending on your privacy settings.
Before a new person appears in your main chat inbox, you must have accepted their friend request.
With the new Messenger features that are constantly updated, you may get curious about whether you can accept Messenger requests without replying.
New friend requests are automatically moved to your Messenger profile's "Message Requests" section. Besides, Messenger has removed the option to accept or reject friend requests. Your remaining option is to open particular friend requests and reply to them if you want to accept them. Alternatively, you can delete the message or block the person to ensure they don't friend request you in the future.
Messenger has new features. We will understand how Messenger's current friend requests option works and where to find the friend requests. Still, we will discuss whether accepting Messenger requests without replying is possible.
Understanding Facebook Messenger Friend Request Feature
Initially, Messenger had an option for you to accept or reject any new friend requests on the chat window.
However, Messenger removed this feature, and now all the friend requests are moved to the Message Request section on your profile page. This is an example of the new updates Messenger has introduced.
Besides, you can choose who can send you a friend request on Messenger by modifying your privacy features.
On your Facebook account, change your settings as follows:
Open Facebook's website and sign into your account.
Click on your Facebook profile picture in the top right corner.
Click on the "Settings & privacy" option.
Select "Settings."
On the settings page, locate the option for "Privacy" on the left sidebar and click on it.
Scroll down and find the "How you get message requests" section.
Click the "Edit" option next to any of the listed options.
Modify the options for "Chats," "Message requests," and "Don't receive requests," depending on your preferences.
How To Accept Messenger Requests Without Replying
Messenger currently has no option for you to click the "Accept" or "Reject" option next to a message request.
All the message requests will go to the "Message Requests" folder, and you can open the location to decide how best to tackle the new message request.
If you open the message requests and reply, the conversation will be moved to your main chat window.
If you delete the message, that will be like ignoring the friend request. Lastly, if you block the person, you won't receive any message requests from them again.
So, your only option to accept a Messenger request is to reply. There is no other option to go about it. Besides, any media files the person shares are only visible after you respond to their message.
Here's how to access your Message requests on Messenger on different devices.
On Facebook Website
Follow these steps:
Open Facebook and sign in if necessary.
Click on the Messenger icon.
Click on the three dots.
Click the "Message requests" option.
On Messenger Website
Follow these steps:
Visit Messenger's website and sign into your account.
Locate the left sidebar and open the requests tab.
On Messenger Mobile
Follow these steps:
Open the Messenger app.
Tap on the hamburger menu icon in the top left corner.
Tap on "Message request."
Once you open the "Message requests," locate the target request, open it, and execute the required action. If you want to accept a particular Messenger request, feel free to reply to it.
Conclusion
There is no option to accept Messenger requests without replying.
All your friend requests are now in the message request section on your profile page.
We've discussed how friend requests on Messenger work and provided the steps to access the message request on different devices.
Frequently Asked Questions
Where are friend requests on Messenger?
Friend requests are now stored in the message requests section. Open your messenger application, click on your profile picture, and tap message requests to view all friend requests.
Can you accept Messenger's request without replying?
No, you can't. Messenger currently doesn't give room to accept or reject friend requests. Instead, you must locate the target friend requests on your message requests on Messenger and reply to them to send them to your main chat inbox.