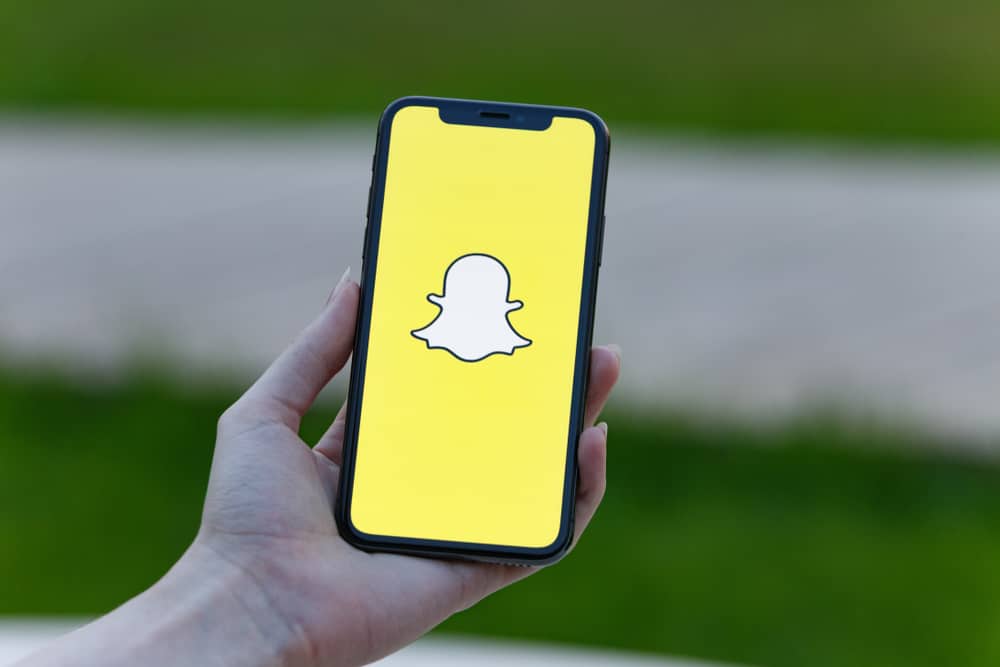 Most social media apps come with guidelines and rules to ensure everyone has a good and safe experience. Apart from using these guidelines to manage content and users, there are guidelines in place over age limits. To create an account, you must know how old to be on Snapchat to ensure you're following the rules.
Just like any other social media account, making a Snapchat account is easy – but it also comes with an age limit. You might be surprised to find out that the minimum age requirement is 13 years old, but there's a good reason for that. Moreover, there is an 18-year-old age limit to access other features such as payment and being part of a global spotlight video.
This post will discuss the age limits to be on Snapchat in detail. What implications does this have for users and the app itself? We will take a closer look at the reasoning behind Snapchat's age requirement and what it means for both users and the app itself.
What Is the Age Limit To Be on Snapchat?
You must be at least 13 years old to use Snapchat. As per the Children's Online Privacy Protection Rule, online websites and apps must adhere to a 13 years age limit when providing services.
For Snapchat, this age limit is in place to ensure that its app is used appropriately and safely. That means no sharing video or text content with others on the app.
There's one more rule on age while accessing all the features. The payment feature on the app can only be used by users above 18 years of age. The same age bar works for the Spotlight feature on Snapchat's answer.
This feature allows the users to post vertical video content with sound and hashtags. Only users who are 18 and older can post content globally.
Snapchat gives users the option to change their date of birth from the settings; however, a user may get to change it just once. This prevents the users from changing it too often.
Why Is There an Age Limit on Snapchat?
The age limit for Snapchat is a pretty interesting question. The thing is, Snapchat is designed to be a temporary messaging service. That means the app deletes your snaps and messages after they're opened.
It could be as soon as someone opens the snap or up to 24 hours if you choose. Changing the time duration for deleting messages can be done via settings.
This makes it ideal for sending silly pictures or jokes to friends without having them live on forever in your photo album. It also means that there's no way to save or archive your snaps, unlike other social media sites like Facebook or Instagram.
Below are the reasons for age limitations in detail.
Safety Concerns
So, why have an age limit at all? Well, part of it has to do with Snapchat being still a social media app with the freedom to create a public profile. Anyone below 13 may lack the experience and sensibility to use the app, considering the guidelines.
Moreover, using the app could be a safety concern if a young teenager talks to a stranger. This is due to the map feature on the app that tells the user's exact location. Adults may or may not share this with their friends and family depending on their personal preference.
However, a child may not be aware of how to customize ghost mode on the app, resulting in a safety issue.
Fake Accounts
Similar to other social media apps, Snapchat has plenty of fake profiles. These profiles are made to fetch personal data, payment information, location, and even pictures from those who aren't careful enough on the app.
In such scenarios, children may fall victim more often as they believe the fake profiles to be real. This may pose a serious threat compromising the user's safety and close ones.
Verification Of Account
Another technical reason is that the app is designed primarily for communication between friends and families, and underage users may be less likely to have friends or family members who are also on the app.
In addition, Snapchat requires users to verify their phone numbers to create an account, which deters underage users who may not have access to a personal phone number.
Snapchat for Kids Below 13 Years of Age
Now you know how old to be on Snapchat; therefore, you may think everyone will follow the guideline. However, many kids below 13 years of age have phones.
They may fake their age on the app when creating the account.
This violates the app's terms of use as Snapchat does not verify the age with any official documents. With this said, it may become a challenge for parents to monitor their kid's Snapchat accounts.
Even if the child is above 13 years of age, he/she may not be aware of the threats that may come from a fake account or misuse of the app.
It's up to parents to manage the use of Snapchat if their child creates a Snapchat account. They must ensure the following things.
Their child is 13 or older.
Switch off the quick add feature from the account.
Hide your child's location at all times.
Change "Contact Me" and "View Story" settings to "My Friends."
Turn off the "Let others find me using my mobile number" option.
Conclusion
Thirteen years of age is how old to be on Snapchat for the users. If you are younger than that, unfortunately, you may not be able to create an account and use the app.
Make sure you follow the age guidelines on Snapchat to be more responsible. There is ample time in the future to create a Snapchat account and use its features.
Once you are legally 13 or older, you may enjoy using the app within the community guidelines. For parents, it's vital to ensure your child is safe online and keep a check on their socials. They may use the fun filters and games on Snapchat using their parents' accounts under adult supervision.