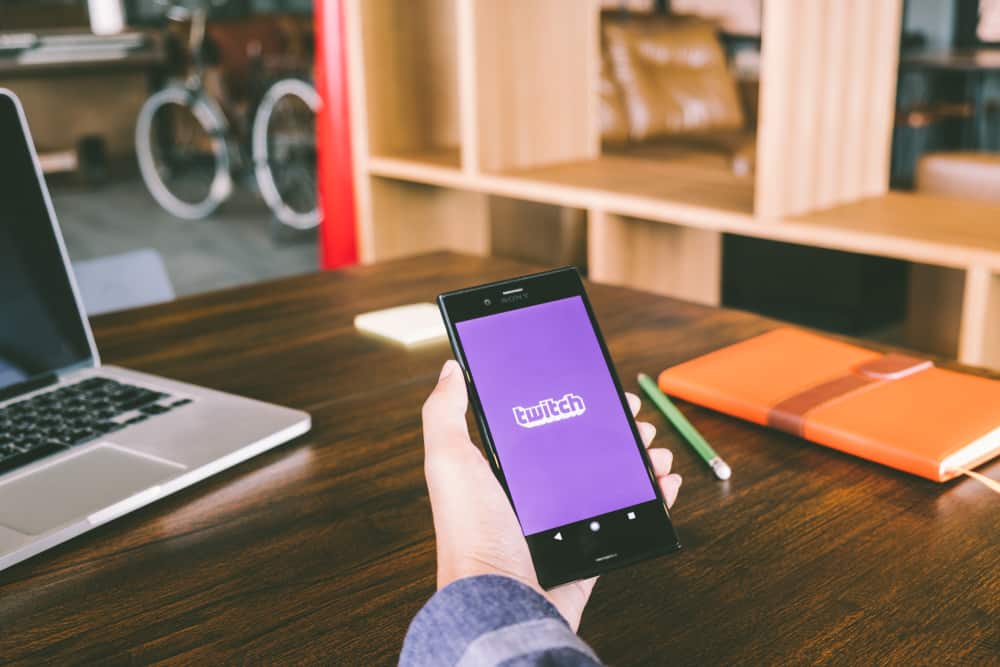 If you are on Twitch, you must have heard of Kai Cenat.
After all, he is among the biggest streamers on Twitch and has been crowned as the streamer with the most subs.
Starting his career on YouTube, this 21-year-old streamer has achieved a phenomenal amount of success in a short time which is the dream of every young individual wanting to make their way in online content creation.
Do you wonder how much Kai Cenat makes on Twitch?
There is no exact information on how much Kai Cenat makes from Twitch. Each month his subs also vary. As per Streamchart's estimate, he monthly makes an estimated  $66,995 to $136,133 from paid subs on Twitch. Moreover, on YouTube, his monthly income goes an estimated $30k. These estimates make him comfortably sit on yearly earnings of over $2 million. 
Nothing is more inspiring than young people making their names through hard work and dedication. Kai Cenat is one such young person whose journey inspires many young people. If you want to get more motivated, allow us to give you a look into his work, life, and even income. 
Who Is Kai Cenat? What Does He Do?
Not long ago, in 2018, a young kid from New York with Haitian-Trinidadian background started his content creation journey on YouTube.
Initially, he created fun videos like pranks, challenges, and vlogs. Everything changed for Kai when he migrated to Twitch from YouTube in 2021 – thanks to the gaming supergroup AMP (Any Means Possible).
When he came to Twitch, he became surprisingly more popular than on YouTube. He quickly garnered people's attention due to his charisma and fun personality.  
He even created a streaming channel on YouTube and earned over 3 million subscribers.
But, he was getting more popular on Twitch during this time via his gaming and reaction live streams. Moreover, his popularity further surged when he invited guests to his streams.
Within months, he gained 80,000 active subscribers and hit 90,000 and even 100,000 active subscribers by September 2022. The same year he dethroned xQc from his crown of streamer with the most subscribers.
Now, he is among the Twitch elites like xQc and HasanAbi due to his popularity and success. Currently, he has 5.5 million followers on Twitch and has no plans to slow down soon.
Did You Know?
As per Streamschart, currently, ironmouse has the most active subs — over 90K. He also tops the gifted subs and Tier 1 subs in Twitch. xQc dominates the paid subs with 38,055 paid subs.
How Much Does Kai Cenat Make on Twitch?
There is no exact figure to quote, as Kai Cenat never publicly revealed how much he makes. So we can give you a ballpark estimate.
Fun Fact
As per TwitchMetric's June 2023 information, KaiCenat has 46,462 monthly active subs. Interestingly his active subs reached a whopping figure of 300k when he started his subathon, as he streamed 24 hours during February 2023. During this time, he became the most subscribed streamer once again on Twitch.
Since we know his subs keep changing every month, as it even reached 300k during February 2023, it is challenging to make an exact estimate.
As per Streamcharts data, Kai Cenat makes an estimated $66,995 to $136,133 monthly from paying subscribers.
This makes his annual earnings from Twitch over a million. Similarly, as per data from Social Blade, he makes around $30k from YouTube.
So, with this number, we can safely say he earns over 2.1 million yearly from Twitch and YouTube combined. Plus, he is very active on Instagram and earns from brand deals and ads.
It is important to note that Twitch charges $4.99 monthly from subscribers — streamers get only half of it, while Twitch keeps the other half.
Streamers with a premium subscription can get their sub's income split in the ratio 70/30 with Twitch.
Did You Know?
During his subathon, rumors surfaced that Twitch made between $15 to $20 million, and Kai only got $2 million. However, Kai Cenat brushed off these rumors by laughing at everyone coming up with such numbers.
Bottom Line
Kai Cenat is a young streamer with a dynamic personality, and we can say a way with words.
He set off not long ago in 2018, and since then, he has achieved so much success and money on YouTube and Twitch.
Nobody knows what the future holds for this young man from New York, but we can surely say there is so much Kai Cenat has yet to show to the world.