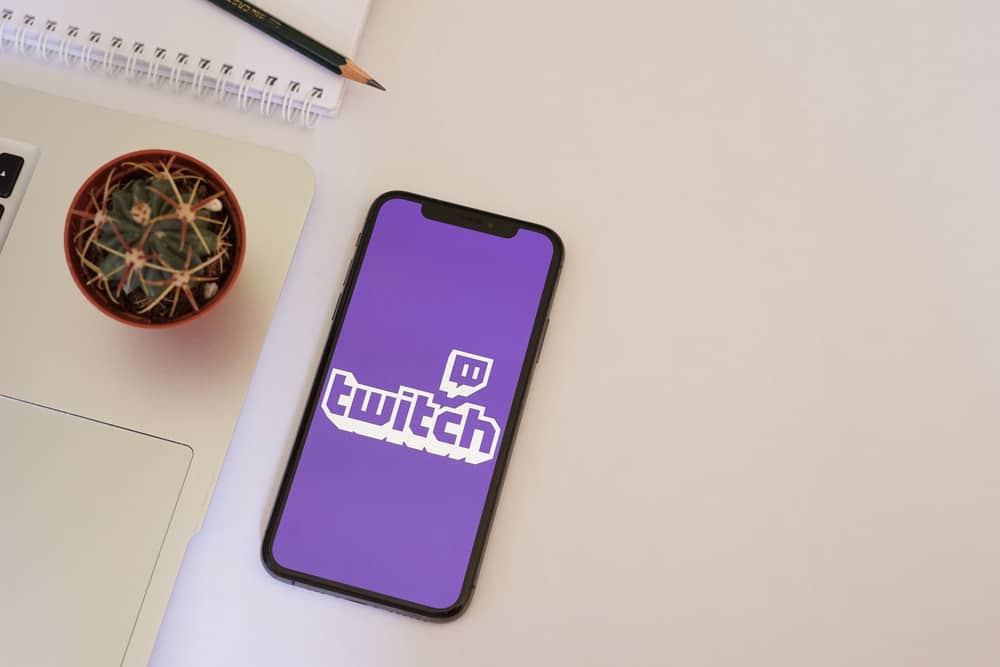 Twitch is an excellent platform to use for anyone who enjoys online gaming. Thousands of creators have channels focusing on popular games like Fortnite, Grand Theft Auto, League of Legends, Dota 2, and more.
Besides online gaming, Twitch offers other content in niches like art, music, and lifestyle. If you're a Twitch user who wishes to access more features, including ad-free viewing, you can subscribe to Twitch's premium service called Twitch Turbo.
You can get Twitch Turbo by using the official Twitch Turbo site. Navigate to the Twitch Turbo website and click the "Subscribe" button. Alternatively, sign into your Twitch account on PC, then click the "Get Ad-Free" button. Next, enable Two-Factor Authentication for your account, enter your personal and payment information, and subscribe.
This post explains what Twitch Turbo is, its features, cost, and how to get it.
Overview of Twitch Turbo
Twitch Turbo is a premium subscription for Twitch users. As you know, the platform and many of its creators rely on ads to generate income. However, streaming videos with several ad interruptions can annoy some users.
This is where Twitch Turbo comes in. The service is available to users who wish to access additional perks and stream ad-free.
Twitch Turbo costs $11.99 per month. Twitch Turbo only has a monthly subscription, unlike Twitch subscriptions with varying timeline subscription lengths like three-month, annual, and bi-annual.
Additionally, you can't gift someone a Turbo subscription like you can with a typical Twitch channel subscription. But you can send them a gift card for the subscription.
Next, we'll discuss the features of Twitch Turbo and the exact steps to subscribe.
Twitch Turbo Features
Here are examples of the exclusive features you access with a Twitch Turbo subscription.
Ad-Free Streaming
With a Turbo subscription, you can watch your favorite creators' broadcasts without banner and video ads.
The only ads you'll see are channel sponsorships within the livestream and promotions by the streamer. You may also see ads that Twitch pushes and promotes on non-channel pages.
If you're a Twitch affiliate, you don't have to worry about losing revenue from users who switch to Twitch Turbo, as you'll still earn from any ads they view on your live streams.
Customizable Chat Colors and Emoticons
Other features exclusive to Twitch Turbo subscribers include 3 sets of custom chat colors.
Subscribers can also change from the standard emoticons available to all users to purple glitch emotes or the other two sets available. You can change when subscribing or at any other time using the Turbo settings option.
Turbo subscribers who've linked their Twitch and Amazon Prime accounts also get an extra tab called "Prime Gaming." Prime Gaming offers additional incentives like free games, exclusive in-game loot, and a free channel subscription.
Longer VOD Storage
Twitch Turbo saves the subscriber's live streams for up to 60 days instead of 7 days for non-monetized channels and 14 days for Twitch affiliates.
Exclusive Twitch Turbo Badge
Turbo subscribers have an exclusive badge on their profiles.
How To Get Twitch Turbo
Getting Twitch Turbo is straightforward. Here's how to do it.
Launch your web browser on your PC and navigate to the Twitch Turbo website.
Review Twitch Turbo features, then click the "Subscribe" button at the bottom.
Enable Two-Factor Authentication if you haven't already.
Next, enter your payment details.
Finally, click on "Subscribe."
Alternatively:
Sign into your Twitch account.
Click on the "Get Ad-Free" button at the upper-right edge of the screen.
Click "Subscribe."
Enable Two-Factor Authentication if you haven't already.
Next, enter your payment details.
Click on "Review Purchase" and then "Subscribe" if necessary.
Summary
Getting Twitch Turbo only takes a few simple steps. Visit the official Twitch Turbo page on your PC or click the "Get Ad-Free" button on your main account page.
Examples of features you access with Twitch Turbo include ad-free streaming, a Twitch Turbo badge, customizable emoticons and chat colors, and longer VOD storage for your live streams.
FAQs
Can I subscribe to Twitch Turbo via the mobile app?
No, you can't get Twitch Turbo through the Twitch mobile app. However, you can subscribe by visiting the official Turbo page through your mobile or PC web browser.
Does getting Twitch Turbo affect my favorite streamers' ad income?
Because Turbo users watch ad-free broadcasts, asking if your favorite creators still earn ad revenue from your view is reasonable. The good news is they still generate income from any ads you miss because of your Turbo subscription.