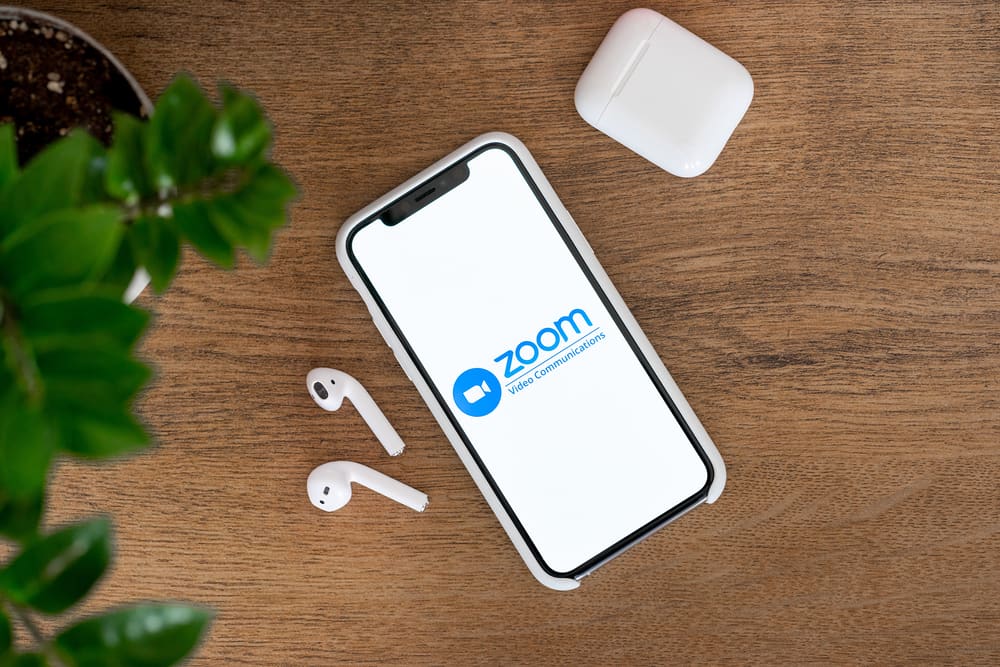 Staying wireless on Zoom or a video call is convenient, and many users wish to keep up that way. Unfortunately, the battery issue with AirPods has made many users opt for other ways when using Zoom.
AirPods consume a lot of battery, especially when using Zoom, and the more you use them on Zoom, the less powerful they become because of decreasing performance.
On average, new AirPods can last between one to one-and-half hours on Zoom and longer in other applications. But, with continued use of AirPods, the time usage decreases to a level that you cannot complete a single Zoom session without your AirPods dying. Some users have explained that their AirPods cannot last half an hour while on Zoom calls.
If you are an AirPods user and don't understand why your AirPods are misbehaving when using Zoom, the guide has explained everything you need to know regarding the topic!
How Long Do AirPods Last on Zoom?
Having AirPods is fashionable as many users want to stay wireless. Imagine being on a Zoom call, but your movement is not limited because you have your AirPods on. As much as AirPods are fashionable, many users have found them inefficient because of their rapid power consumption.
On average, AirPods consume battery within one to one and a half hours on Zoom when the AirPods are new. As much as you continue using them, the time continues to decrease until you cannot complete a fifty-minute Zoom session.
AirPods consume much battery when Zoom is used compared to other applications like YouTube. Therefore, if you want your battery to last longer, avoiding using AirPods on applications like Zoom is advisable. Such applications make your power performance decrease with time.
How To Save AirPods Battery on Zoom
Many people prefer to use AirPods when on Zoom meetings explaining why they are eager to find solutions that can help them to use their AirPods without power issues. The general measures to ensure better performance of your AirPods are explained below.
Keep the AirPods Protected
Generally, when you want AirPods to be in good shape, you must have them protected in their case when you are not using them.
Although it is not an assurance that your AirPods battery performance will increase, it will make them in good shape.
Use One Earbud at a Time
Using one earbud at a single time is a simple trick to save battery usage of your AirPods. When you do so, the power consumption is reduced by half enabling you to use the power longer.
If your AirPods can sustain power for one hour, using a single earbud will give you an extra hour.
Disable AirPods Features
AirPods have extra features that make them better. Such features include Automatic Ear Detection, noise cancellation, and Spatial Audio. Only disable the features when you are not using them to reduce power consumption.
But when you disable a feature like automatic Ear Detection, ensure to turn off music manually to prevent power consumption.
Regulate Volume
When you are using your AirPods at a high volume, it means your power will be consumed more. Thus, maintaining a low volume is a good habit when you want to use AirPods for longer.
Use Wired Earphones When Using Zoom
AirPods power is an issue that Apple has acknowledged. In dealing with the issue, Apple advises its users to use earphones when using Zoom to avoid damaging the power usage of their AirPods.
That is the best thing if you want your AirPods to keep the battery for a long time.
Conclusion
Using AirPods is a fashionable way of listening to calls, but it can decrease the battery performance of your AirPods when using it on Zoom.
Zoom has proved to consume a lot of power compared to other applications, affecting AirPods performance. If you want alternatives for improving AirPods battery performance, this guide has the best tips!
Frequently Asked Questions
Is AirPods good for a Zoom call?
AirPods are fashionable but are not best for making Zoom calls. This is because Zoom uses a lot of power, making AirPods decrease performance. Thus, it is important to use normal earphones when using Zoom.