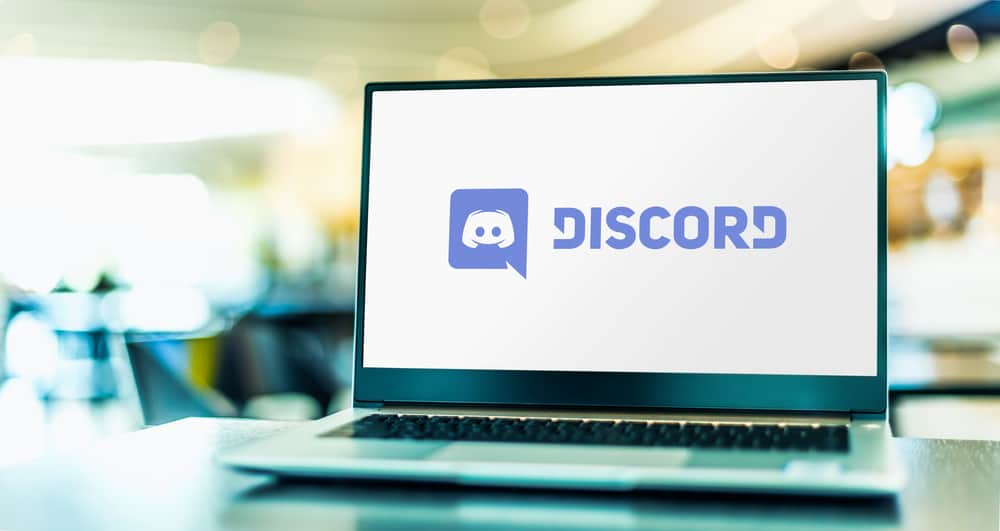 Zalgo! Is it your first time hearing about Zalgo? Perhaps you've encountered it on Discord.
What does it mean?
Zalgo is a form of text style. But some people associate it with a mysterious entity. Popular terms associated with Zalgo text are cursed and glitch texts. People often use the text to create scary memes on different platforms, including Discord. Some Discordians use Zalgo text on their usernames.
Let's learn more about Zalgo on Discord.
Zalgo on Discord
Many people associate Zalgo with a mythical demonic creature. However, it means a different thing on Discord. It refers to a text format with a glitchy appearance.
We've seen many types of texts online, particularly with the rise of memes. Some appear beautiful, while some, like ( Zalgo) are scary.
Zalgo text often tampers with Unicode by adding unique characters, diacritics, and other Unicode symbols above or below the text. The additions give Zalgo a glitchy or freighting appearance.
Zalgo text may cause glitches or crashes on Discord. The interference with the Unicode often disrupts certain functions on Discord. However, Zalgo may work on Discord's direct messaging feature.
Servers can't support the mixture of Unicode symbols, unique characters, and diacritics on a single text. Zalgo text may behave as a bug on the Discord server.
Nonetheless, use Zalgo text on your Discord DMs or use it to create scary memes on Discord.
How To Create Zalgo on Discord?
Discord's text editor doesn't have the means to let you create Zalgo text. But you can get editing tools online to make glitchy texts on Discord.
Method #1: Zalgo-Generating Tools
Use Zalgo Text to generate a Zalgo-inspired text for your Discord chats. You can do it as follows:
Go to Zalgo Text on your favorite browser.
Input your text on the "Zalgo Text Generator For Discord" box.
Click "Copy."
Go to a DM or channel on Discord.
Paste Zalgo into the text box.
Share the Zalgo text with others.
Method #2: Use Zalgo Plugin
The Zalgo plugin can help you Zalgo on Discord. Discord supports extensions and plugins.
You'll need to install BetterDiscord on your device to make it possible to add plugins to your Discord. Once installed, your Discord will launch automatically.
You'll need to check the user settings. You should see a "BetterDiscord" section in the left navigation. Once set, add the Zalgo plugin as follows:
Go to Zalgo and download the plugin.
Open Discord on your PC.
Click on the settings icon in the bottom left corner.
Select "Plugins" in the "BetterDicord" section.
Click the "Open Plugins Folder" at the top.
Paste the downloaded file to this folder.
Turn on the "Zalgo" toggle.
Method #3: Upload Zalgo Memes on Discord
Adding Zalgo memes is another way to Zalgo on Discord. Generate a Zalgo meme on sites such as kapwing. Once you generate it, upload it as follows.
Drag the Image and Drop It
The method is possible if you're using Discord desktop or the web version on your pc. You'll need to run two windows on your screen to make the dragging and dropping flawless.
Open the folder containing your image.
Launch Discord.
Go back to the image and drag the image to the Discord window.
Upload the Image
Follow these steps to upload the image to Discord:
Open Discord on your device.
Go to a DM or channel.
Tap the plus icon on the right of the message input box.
If you are using a PC, click "Upload a File."
Choose the Zalgo meme from your gallery.
Add a message if you wish.
Hit the send button.
Final Thoughts
Forget the mysterious entity we've seen in our comics. Zalgo on Discord refers to a text formatting style Discordians use while talking with their buddies via personal chat or the server.
We mostly see the Zalgo text on memes shared on Discord. So get crafty and Zalgo on Discord. We've shown you the different ways you can Zalgo on Discord. Don't forget to share your Zalgo experiences.