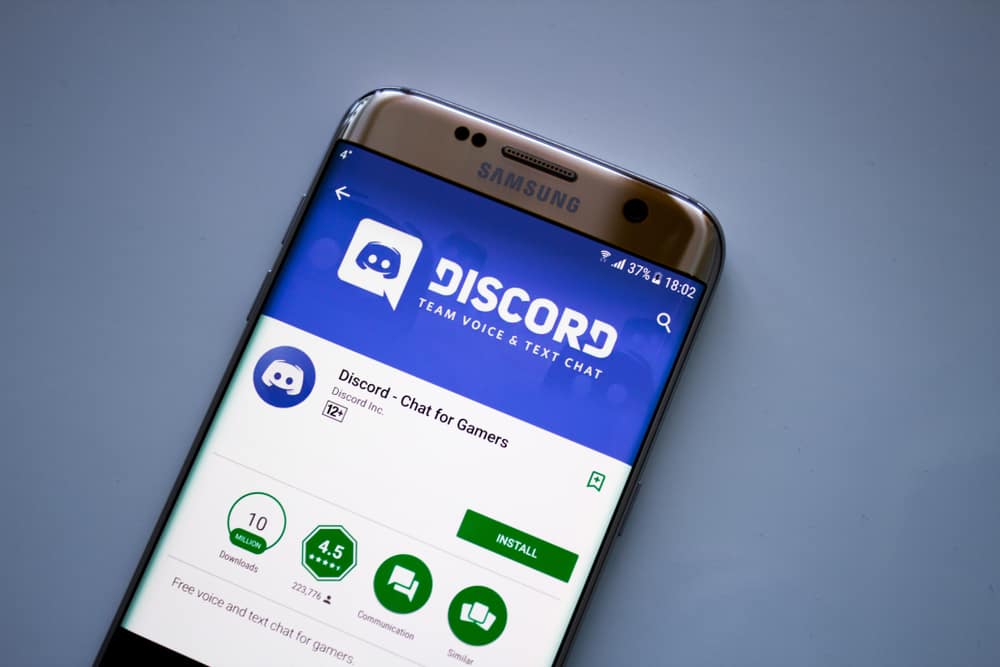 When you think about Discord and its many features, yet it doesn't have any ads on the platform, you may get curious about how Discord pays for servers.
How does Discord generate money to make all its features available to millions of its users?
Discord is a leading VoIP platform where people join to communicate via servers and direct messages.
We will see how Discord manages to pay for servers by the end of this post.
Discord makes money in three main ways: premium subscriptions, server boosting, and game sales. Discord offers a premium subscription that users can purchase by buying a Nitro subscription. Also, Discord earns a commission from all the games sold through its platform. Moreover, for server owners that require a boost on their server, it comes at a price and helps to ensure Discord manages to pay for its servers.
This guide digs in on Discord and how it works. Further, we will discuss how Discord makes money to pay for servers. Let's get started!
How Does Discord Work?
Discord is a chat application available across different platforms. You can access Discord on your mobile, desktop, and browser.
To join Discord, you must visit its official website and create your account using your phone number and email address. Once your details are verified, you will have your Discord account created.
Discord supports communicating with friends through Discord servers. You can create a Discord server and invite your friends to join. Still, multiple Discord communities are open for the public to join, such as NFT projects.
Discord servers act similarly to a platform like Slack, where server members can communicate via text or calls in a voice channel. Besides, you can share files on the server. Every server has an admin or moderator responsible for keeping everything in order and managing how members relate.
Every Discord user can join a maximum of 100 Discord servers, but there is a way to increase this limit using a Discord Nitro subscription. Discord has numerous integrations for other platforms like Twitch, Spotify, etc., and you can integrate any platform that works t your needs. Moreover, Discord supports adding bots that help automate tasks on the server.
Discord is a free platform for everyone, and you will only incur charges when you want to access its advanced features.
How Does Discord Pay for Servers?
Although Discord has most of its services free, there are different ways the platform generates revenue to fund its activities, such as paying for servers.
We will focus on the three main ways that Discord uses.
1. Nitro Subscription
Discord introduced the idea of Nitro subscriptions in 2017. This feature was the first way Discord started generating revenue. The idea behind Discord subscriptions is to help Discord users access advanced features.
Discord Nitro subscription is an optional feature, but when you purchase the Nitro or Nitro basic subscription plan, you will gain access to more features on Discord, such as joining over 100 servers and room to use custom Discord tags, such as #0001.
The benefits you get when using the Discord Nitro subscription will only remain as long as your subscription is active. You can purchase the monthly or yearly subscription plan.
2. Server Boost
Discord offers a premium option that allows users to enjoy server boosting, which helps increase the performance of your Discord servers.
This server boosting comes at a fee, but you will love how your servers, especially those with many members, will enjoy more performance than when you don't have the server boost.
3. Game Sale Commissions
Discord has partnered with game developers to help sell their games on the platform.
For every game that Discord manages to sell on its platform, it will earn a 10% commission.
Hence, Discord cumulatively earns good revenue from all its sales, ensuring it manages to pay for servers.
Conclusion
Discord employs three main strategies to help generate revenue to fund its activities.
It earns through server boost charges, Nitro subscriptions, and commissions earned from game sales.
We've detailed how Discord works and the three ways it manages to pay for servers.