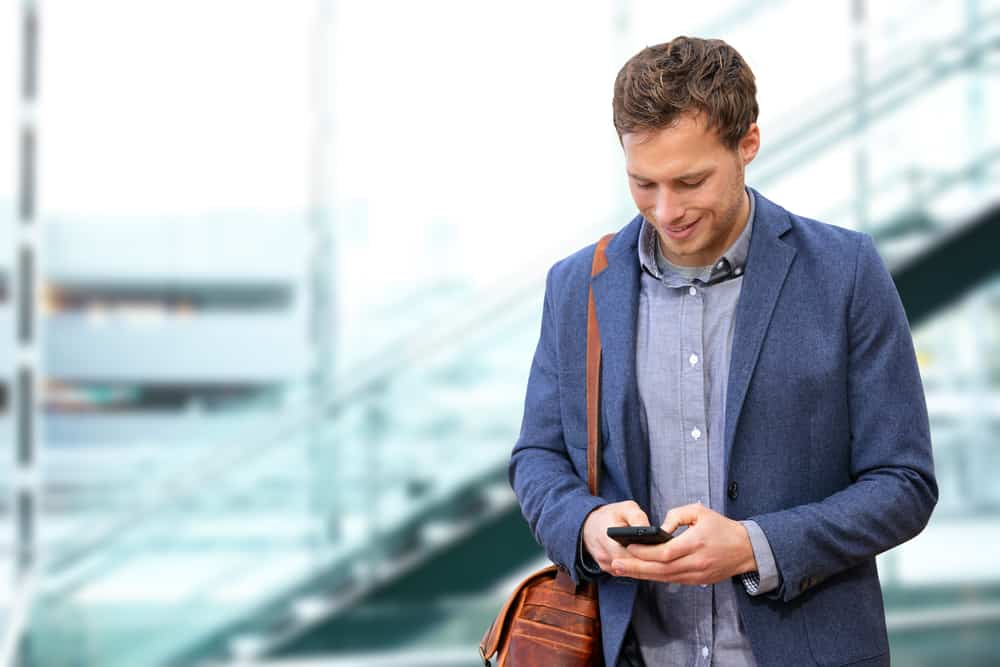 WhatsApp is a popular messaging platform worldwide, including in Europe. It is an OG messaging platform with over 2 billion monthly active users.
WhatsApp's highest European user base is in Spain. Besides, Italy, Portugal, Romania, and the Netherlands are some other European countries with the highest WhatsApp penetration rate.
The cultural shock many Americans face while visiting any European country or any country outside the United States is that WhatsApp is everything there.
If you ask anyone, perhaps an Indian, they will tell you how it is their second home with all their parents, siblings, aunts, and uncles active 24/7. So, why is WhatsApp so popular in Europe?
These are the reasons behind WhatsApp popularity in Europe:
– Cost-effectiveness
– Multiple features
– WhatsApp groups to chat with everyone together
– Availability in various devices and languages
– Ease of use
– Wide user base attracts businesses
Let's dive in and learn more about why Europeans love and fuss about WhatsApp to prevent you from getting a cultural shock next time you plan your trip to any European country.
Reason #1: Cheaper Than SMS
Yes, that is right! WhatsApp is cheaper than SMS, especially in Europe, as it is free.
Many American tourists visiting Europe have found the difference between SMS and WhatsApp astronomical. An SMS can cost 0.07 to 0.15 Euros (depending on the country). WhatsApp, on the other hand, is free.
Even mobile carrier services do not go the extra mile to encourage people to use SMS with affordable packages.
Conversely, they offer tons of enticing data packages for WhatsApp users. Also, users can find free Wi-Fi everywhere in cafes, restaurants, airports, and other places to use WhatsApp.
Reason #2: Added Features
According to studies, the Spanish are addicted to instant messaging. They love to text all the time. When WhatsApp became popular, all these text lovers moved to this platform. WhatsApp did not disappoint them.
WhatsApp offered various features that made it so popular among early users that they decided to embrace it completely.
Slowly, more people joined it to stay in touch with their friends already on WhatsApp. It created a snowball effect, thus expanding WhatsApp's user base.
WhatsApp has an easy on eyes interface that allows users to send text messages, share their multimedia files, document, make video and audio calls, share location, and share status with their friends.
Besides one-to-one conversation, it also allows you to chat in groups. Group chats are the most popular feature.
Then, the app gives you the delivery and read receipts to help you figure out if your friend has read your message, unlike the traditional SMS system. Encryption support further adds to the popularity of WhatsApp.
Reason #3: WhatsApp Groups
Cultures in countries like Italy and Spain (the highest WhatsApp penetration rates) give a lot of precedence to families.
They value family coming together and getting involved in everything. WhatsApp group features added more to its popularity in these countries.
With WhatsApp groups, you can create separate groups for your family and friends and always stay in touch with your family on every account.
WhatsApp groups were one of the main reasons behind the adoption of early users to the platform.
India is the biggest market for WhatsApp, with almost 500 million active users, followed by Brazil and Mexico. On the other hand, WhatsApp has the lowest market share in Australia.
Reason #4: It Is Available on All Devices & Many Languages
WhatsApp works on all iOS or Android devices, unlike FaceTime and iMessage, which works only for Apple users.
Similarly, WhatsApp is available in multiple languages, making it more exclusive and thus popular.
Did You Know?
WhatsApp is banned in only 5 countries, while its competitor Telegram is banned in many more countries.
Reason #5: Ease of Use
WhatsApp has a simple interface, unlike other messaging platforms that can look intimidating. It is the main reason it has a user base of every age.
Anyone can use WhatsApp on their own because of its simple design. You know where to click for a call or send a voice message, even if you do not have a college degree.
Additionally, it is easy to create a WhatsApp account with just your phone number, unlike Messenger, which requires you to create a Facebook account to log in to Messenger.
Other platforms like Telegram, Viber, or even Signal can get a little intimating. Additionally, they have so many features that make it all confusing for a naive user like your grandma.
Reason #6: Wide User Base | The Snowball Effect
Popularity is one of the driving forces behind the amazing success of the platform. WhatsApp began when there were not many options. It became famous and quickly replaced SMS because it was free.
Then it added the call feature, enabling users to communicate with friends and family living abroad without paying crazy carrier charges. All these additions made WhatsApp a very enticing place to join.
Since the platform became so popular, the ones not using it felt left out.
Consequently, more and more people have joined and continue to do it because it is where they can find their friends, family, and even help from their favorite brands.
The wider user base attracted businesses to leverage the platform by carefully placing WhatsApp in their marketing strategy and customer services.
From a customer perspective, it is easy to reach out to their favorite brands with their queries on WhatsApp than any other medium like a website or Facebook page. 
Bottom Line
WhatsApp is popular worldwide and not just in Europe. Many reasons that make it so popular, and one of the most integral is cost-effectiveness.
Additionally, it is easier to use, available in many languages, has a simple interface, and various functionalities and features that all add more to its popularity.
With a wider user base, it became popular for businesses to provide customer service and promote their brand to customers snowballing more users.
Besides Europe, the platform is popular in other regions as well.
Is WhatsApp popular in your country too? Do not forget to tell us!