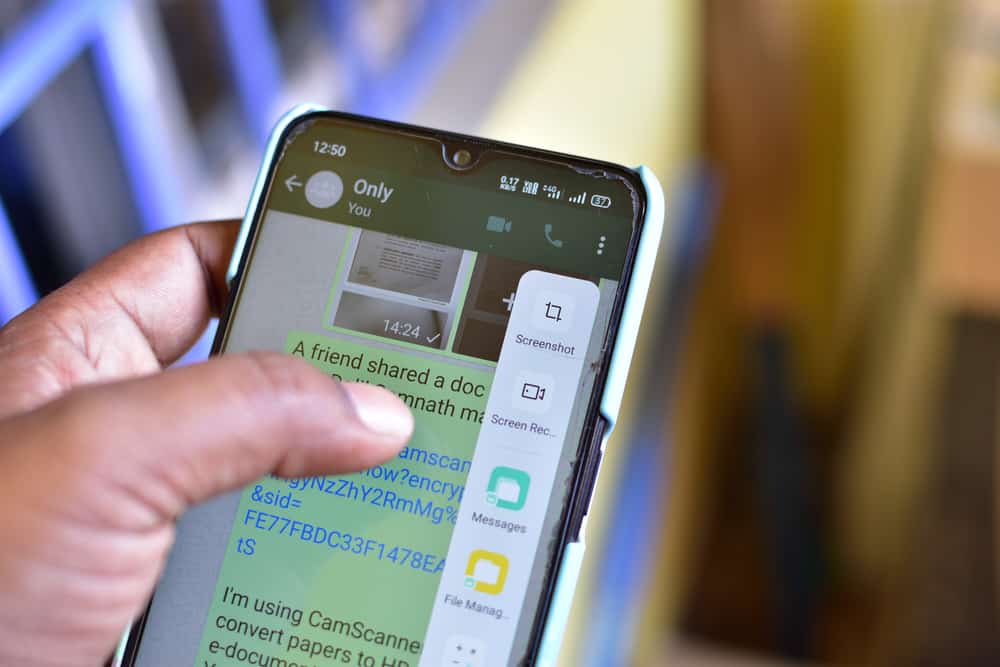 It would be no exaggeration to call this era a social media revolution. Social media and messaging platforms became the prime mode of communication, so much so that they almost replaced one-to-one physical communication, specifically during the pandemic. So, social media and messaging platforms are here to stay longer than we think.
Groups on social and messaging platforms were created to round up people of similar backgrounds, situations, ways of life, and even thinking. WhatsApp is one of the biggest messaging platforms and also has groups that users can join if the admin invites and approves.
But do you know you can join any WhatsApp group without the invite? Allow us to explain!
You can join any WhatsApp group with the group's link. By clicking this link, you will automatically become a member of that group. You can access many WhatsApp group links publicly available on various Directories of WhatsApp Groups. These group links are available on websites and even dedicated apps.
Let's dive and learn more!
WhatsApp Groups
It is always a basic instinct of humankind to survive in groups. Over the years, as humans evolved, and with their evolution, the prime instinct of living in close proximity with like-minded people and similar backgrounds remained intact.
In a social media platform, for instance, Facebook, it is easy to join a group. You need to search for the group by its name on Facebook; if it's a public group, you can join it immediately. Similarly, if it's a private group, your joining request will stay pending until the admin approves.
On the biggest messaging platform, WhatsApp joining a group is not as straightforward as on Facebook, despite both being the products of the same company, Meta. It is because WhatsApp is primarily a messaging or chatting platform, not a social like Facebook.
So, in WhatsApp, you cannot search for a group and join it. Groups in WhatsApp are more of a private business to safeguard the member's privacy. Generally, the nature of WhatsApp groups is that they are created for families or friends. 
Every one of you must have some crazy siblings WhatsApp group where you share ridonkulous stuff with your siblings and cousins.
Even businesses create WhatsApp groups, which you can join if the admin allows. Generally, the admin adds people to their WhatsApp groups via their numbers, or you can join with an invitation sent by the admin.
Now, the question is, can you join any WhatsApp group without an invitation from the group admin?
Let's find out!
Can You Join WhatsApp Groups Without an Invite From the Group Admin?
The answer is simple: yes, you can if you have access to the group's link (which is also technically an invite but made public for everyone to join). All you have to do is click on the link, and you will automatically become part of the group without the admin's permission or direct invite.
You can find WhatsApp group links through various sources. There are websites with WhatsApp group link directories for groups under many categories. Similarly, you can also find specific apps on Google Play and App Store, where you can get WhatsApp group links.
Websites for WhatsApp Group Links
Search Google, and it will unlock the Pandora of websites with WhatsApp group links. These websites have group invite links to various groups that anyone can join, as these websites accept invite links from many public WhatsApp groups.
Try WhatsGroupLink! It has a complete directory of many WhatsApp public groups under many categories. Search for the one you like and simply click on the link. You will be redirected to WhatsApp and become a member of the group.
Be careful when joining any WhatsApp group via their links. These sites are not affiliated with WhatsApp officially, so you can become a victim of scamming or spamming activities.
Apps for WhatsApp Group Links
You can also find third-party apps to find WhatsApp group links. If you have an iPhone, try Groups for WhatsApp.
It is a perfect app where you can find various WhatsApp group links to join under plenty of categories. Plus, it is the only app in App Store for WhatsApp group links.
Groups for the WhatsApp app is not affiliated with WhatsApp.
Android users can also search WhatsApp group apps on Google Play Store to access WhatsApp group directories. The apps in Android are not of high quality but can provide the desired results.
Other Ways Around
You can also search for WhatsApp group links on Facebook. There are dedicated groups on Facebook where you can get links. Similarly, you can look on other social media platforms, like Reddit, Instagram, etc., to find people posting group links publicly.
Conclusion
In this article, we gave you a sneak peek into various places where you can find WhatsApp group links to join WhatsApp groups without getting a direct invite from the admin. You can get group links through plenty of third-party websites and apps dedicated to sharing these links openly.
Try these out, and join your favorite communities to interact with people that think like you or have life experiences, backgrounds, or interests that resonate well with you.