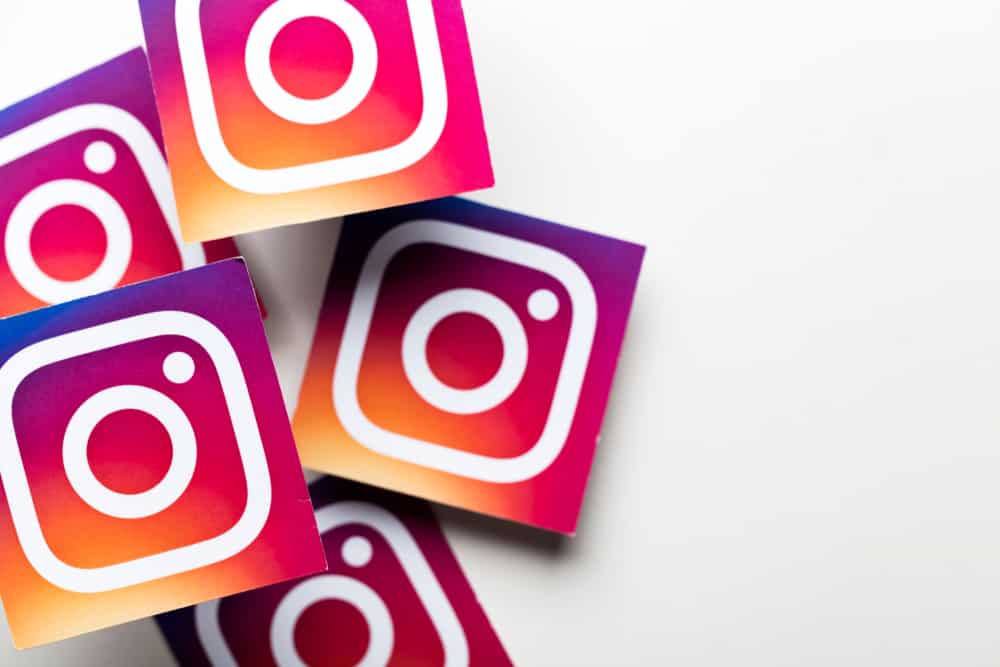 When talking about top social media platforms in recent years, Instagram would be an indispensable name besides Facebook and Twitter. Indeed, this dynamic digital place empowers users' creativity thanks to the visual-focusing interface. Besides, Instagram possesses outstanding features that help us experience unique moments on the Internet.
With these benefits, Instagram attracts more and more users worldwide. However, finding a specific user on the app may be challenging, and "Instagram handle" comes as a rescue to optimize the search feature. More specifically, "Instagram handle" is your username, which helps differentiate your account from the others.
In this article, we'll be providing you with a comprehensive explanation of the "Instagram handle" and instructions on how to create your one. Without further ado, let's get this show on the road!
What Is an "Instagram Handle"?
First, let us briefly define an "Instagram handle" before diving deeper into the guidance to create your one.
Simply speaking, "Instagram handle" is your username on this platform. Each user has a unique handle that is different from the others. In other words, having two accounts with identical Instagram usernames is impossible.
As we mentioned above, an "Instagram handle" is unique and differs your account from the others. Hence, your followers can only tag you in Instagram posts by entering your username. For example, Instagram's handle on the platform is @Instagram, and we can type this username in the comment section to mention it in the posts.
Besides, the "Instagram handle" will be displayed on your Instagram account's URL address. This is like the identity card that Instagram issues to each account. From a marketer's perspective, the Instagram handle is essential to building brand awareness on social media.
In the next part, we'll show you how to create your own "Instagram handle" so that your friends can find it easier to search your account on this platform.
"Instagram Handle" and "Instagram Name"
It may be confusing to differentiate between "Instagram handle" and "Instagram name." These are two different definitions with distinct functions. Remember that the Instagram handle is your username, and it's unique, while others can have the same Instagram name as yours.
Step-by-Step Tutorial To Create Your Own "Instagram Handle"
When you create an account, you'll be asked to enter your "Instagram handle, " allowing other users to find you easily. Your handle or username will be accepted as long as it's unique.
However, you can pick a new "Instagram handle," but please note that you cannot change back to the old one within 14 days.
To do so, please follow our steps below:
Download Instagram on your phone and open the app.
Navigate to your Profile screen by tapping the profile picture at the bottom-right corner of your Instagram Homepage.
Tap Edit profile -> Username.
Enter a new Username and tap "Done" to save.
If you're struggling with choosing a catching "Instagram handle," keep scrolling as we'll provide you with some tips in the next section.
Some Ideas To Make Your "Instagram Handle" Impressive
Moving to this part, some notes will be listed so that your "Instagram handle" is valid on Instagram. Plus, we compile several ideas for your consideration, and we would be glad if they helped you save time when creating an impressive handle for your account.
First, these are a few noticeable rules that you should keep in mind:
Keep the handle under 30 characters.
Only letters (a-z), numbers (0-9), and periods (.) are acceptable.
Symbols and punctuation marks are invalid.
Make sure the "Instagram handle" is unique.
It's pretty easy to follow the requirements, isn't it? Now, let's get some quick tips to make your Instagram handle impressive.
Don't make it complicated: Try to keep your "Instagram handle" simple, clear, and easy to remember.
Keep it related to your market niche: Include a few words that let followers immediately understand what you are offering, such as Fitness, Home Decor, Real Estate, etc. This tip is helpful for businesses focusing on social visibility.
Minimize the usage of extra characters: Instead of typing @Instagram123, you'd better enter @Instagram or @Instagram.network, for instance.
Last Words
We hope this post has completed its mission: providing the definition of "Instagram handle" and guidance to create a decent one. Don't forget that we're always full of the latest social trends and news that promisingly benefit you in many ways. Follow for more!