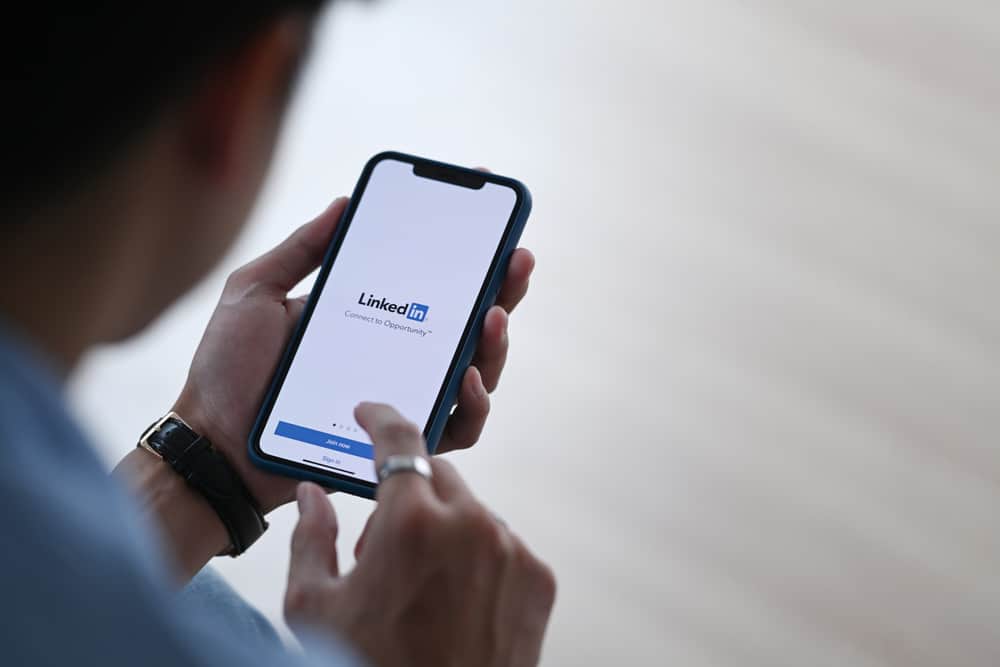 LinkedIn is a good place for professionals, job seekers, and networking. You may need to do a bit of research to connect with your professional peers.
You might have seen the "Found you via LinkedIn search" in your dashboard. Does it mean that LinkedIn tells you if a LinkedIn user searches you? Will someone know you searched them?
When you use the LinkedIn search bar to search for someone, LinkedIn will not notify them. The same applies to you. If someone searches for your username on LinkedIn or Google, Linkedin will not alert you. LinkedIn only shows them the number of searches, companies, jobs, and keywords. They will find this information in their profile analytics section.
However, there is a way they may know you searched them. Let's find out how this can happen.
I will get to the bottom of the LinkedIn search engine and how it works.
LinkedIn Search Engine   
LinkedIn connects professionals through its search engine. One can have meaningful interactions if one knows how to use the search engine and keywords. Unlike Google's search engine, the LinkedIn search bar limits you to people, companies, posts, services, or job ads. It has an outstanding search capability.
You'll see different sections if you input keywords on the search bar. It also has a search history making it easier to re-run a search. 
You can search for a person, an organization, services, or posts simply by typing in a name, location, partial information, or job.
Take advantage of the LinkedIn search engine and make your profile searchable.
Does a LinkedIn User Get Notifications When Your Search Them?
The search bar lets you connect with any LinkedIn user. With all this capability, does LinkedIn notify a user each time you search them up?
LinkedIn will not alert a user when you search them through the platform's search bar. When you run a search, a variety of names will pop up. If you leave it at that, there is no way LinkedIn can know whom you're searching. But the user may know how many times they appeared in a search. The search appearance may be in the form of an impression if you don't select and click a name.
However, by tapping a particular name and viewing their profile, the user may know you passed by. But this depends on your visibility settings; you can make the view anonymous.
LinkedIn app:
Open the LinkedIn app on your mobile phone.
Tap your profile icon on the top left corner to open a menu.
Tap "Settings" on the bottom.
Click on "Visibility". 
Tap "Profile viewing options".
Choose between "Private profile characteristics" or "Private mode".
Web:
Access your account via the browser.
Click on "Me" (top right corner).
Select "Settings & Privacy".
A list of options will pop up. Choose the "Visibility" option.
Pick "Profile viewing options".
Select the last option- "You will be in complete private mode" to make your profile anonymous.
Found You via LinkedIn Search
If you decide to connect with them after the search, they will know that you found them after using the platform's search engine.
LinkedIn often notifies a user that you found them through the search bar. Also, you can check if someone found you through a search and your Search Appearances.
Through the app:
Access your account and head to your profile by pressing the profile icon and "View Profile".
Scroll down to "Analytics". 
Click the "Profile views" option. You'll see who clicked on your profile and how they found it. You can see more information if you're using LinkedIn Premium.
On PC:
Open your browser, log in to your LinkedIn account, and navigate your Profile.
Scroll to the "Analytics" section.
Select "Profile Views".
The section shows users who passed by your profile within the past 90 days.
Search Appearance
You may have noticed a Search Appearance option in the analytics section.
You'll see specific details about the searches if you click on the option. LinkedIn will let you know your weekly search stats. They will also tell you where the users who searched you work, their job titles, and the keywords they used to search for you. You won't see LinkedIn usernames. 
However, the Search Appearance does not show how you ranked in the weekly searches. Also, you may see five companies linked to the users who searched you. You won't get the specifics about the companies. Although you get to see the professions of the users who searched you, it is a bit vague. You only see percentages with no value.
Final Thoughts
Although LinkedIn doesn't tell you who searched you, you'll get a glimpse of the kind of people who are interested in your profile. You will get to know their profession, the companies they work in, and the keywords they use. The information is valuable if you desire to make your profile more discoverable.
FAQs
Are impressions the same as views on LinkedIn?
LinkedIn impression signifies how many times other LinkedIn users possibly passed through your post. But they didn't click on the post. A view occurs once a user clicks the post.