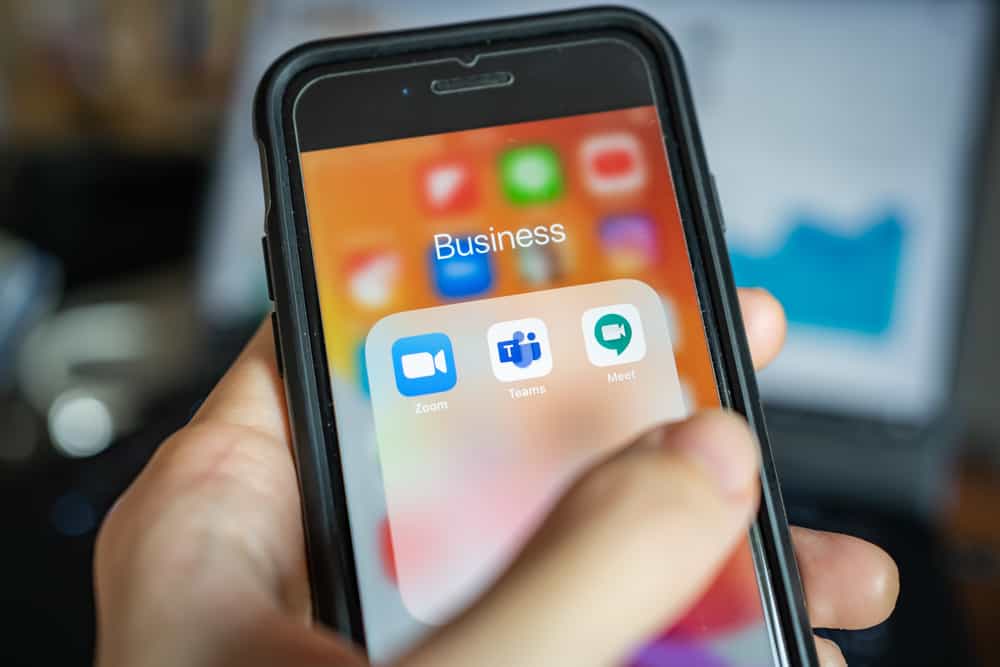 When it comes to videoconferencing, Zoom and Google Meet are excellent options.
The two support virtual meetings and events, enhancing team collaboration.
Although Zoom and Google Meet offer almost the same features, they have differences that distinguish them.
For someone wondering which of the two they should use for their videoconferencing needs, understanding their differences will help you decide.
Zoom offers virtual background customization, a feature that Google Meet lacks. Still, the free plan for Zoom lasts 40 minutes per meeting, while Google Meet lasts an hour. For Google Meet, you can have 24 hours of a meeting for the paid plan, while Zoom can go for 30 hours. Zoom has more integrations than Google Meet. Unlike Zoom, Google Meet offers a noise-filtering mechanism. Google Meet can schedule meeting from Gmail inbox, but zoom must rely on the Zoom account.
To differentiate Zoom and Google Meet, we will start by discussing the two platforms and how they work. Next, we will discuss their differences and answer the most commonly asked question about which of the two platforms is better.
Understanding Zoom and Google Meet
Zoom is a video conferencing application developed by Zoom Video Communications Inc. It is a cloud-based software designed to support teleconferencing, and its popularity boomed during the pandemic, making it the most popular videoconferencing platform.
Zoom offers compatibility with every device; whether you use it with the application or from the website, you will love its reliability.
Google Meet was developed by Google Inc. in 2017. The software runs on Android, iOS, and web platforms. The platform boasts of securing meetings while offering convenience to hosting meetings with large participants and advanced features like noise filtering.
Despite Google Meet being launched later than Zoom, it still records millions of users and has multiple benefits.
Difference Between Zoom and Google Meet
The debate about the difference between Google Meet and Zoom rarely ends, especially since each platform revamps new and existing features. Today's post discusses the key differences between the two platforms to help make quick decisions.
First, Zoom has a time limit of 40 minutes for the free plan. However, Google Meet has a limit of an hour. Zoom accommodates 100 participants for the free plan, while Google Meet can handle 250 participants.
With Zoom, you can customize your background using virtual background filters. In contrast, Google Meet doesn't allow users to customize their backgrounds. Hence, Google Meet doesn't give room to conduct your meeting from anywhere, as your background will be visible to others.
Zoom supports 1,000+ integrations, while Google Meet has 200+ integrations. Moreover, Zoom has a storage capacity of 1 GB, yet Google Meet has a capacity of 15 GB.
Zoom meetings for the paid plan can extend to 30 hours, while Google Meet only extends to 24 hours, meaning for longer meetings, Zoom is a better alternative. However, Zoom has a higher price for the paid plan than Google Meet.
For Google Meet, you must have a paid plan to record meetings and enable the option for breakout rooms. However, Zoom supports recording meetings and breakout rooms even with its free plan.
Zoom supports the touch-up your appearance feature to enhance your look when in a Zoom meeting. However, Google Meet has no feature for enhancing your appearance when in a meeting. Nonetheless, Google Meet offers a noise filtering feature to filter noise in your background, something that Zoom lacks.
With Google Meet, you can schedule your meeting from the Gmail inbox, but Zoom only schedules meeting from the Zoom account. Thus, Google Meet offers a quick way of scheduling meetings.
To host a Zoom meeting, you must have a Zoom account, and for Google Meet, you must have a Google account that you are signed into. However, anyone can join Zoom or Google Meet without creating an account.
Which of the Two is Best?
Zoom and Google Meet offer convenience as videoconferencing platforms. The two make it easy to create meetings, app sharing, etc. Therefore, there is no better option than the other. It all depends on your goals and preference. However, Zoom meetings are common with most people and are preferred for the platform's user-friendliness.
For team collaboration, Google Meet is a better alternative. Again, Google Meet will work better if you want a longer meeting duration with the free plan.
The bottom line is that your chosen option depends on your goal and the features you want to utilize.
Conclusion
Zoom and Google Meet are the leading videoconferencing platforms in the market.
This post discusses the difference between the applications based on their features.
That way, you can decide which platform is the better option for your case.