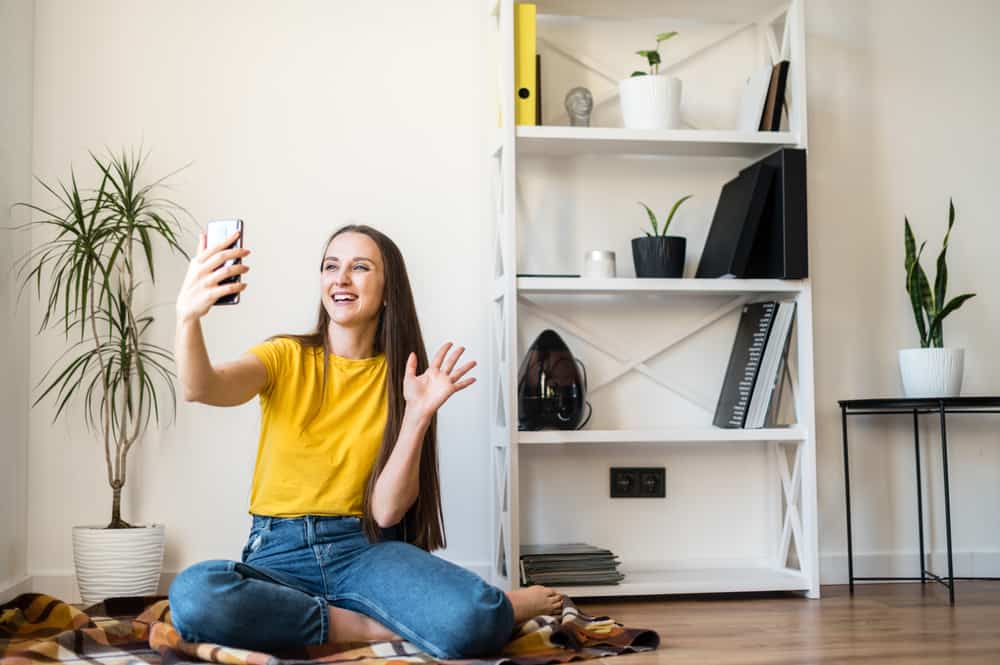 Facetiming is the best way of catching up with family and friends. When you are used to communicating on FaceTime, it is never an issue because you don't have to hide who you are.
But, when you get a guy you have never Facetimed wanting to FaceTime, you may not want to treat him like your friend or family because you want to leave an impression. If that is your aim, continue reading to discover how to deal with the situation!
When a guy wants to FaceTime with you, he wants to know you more. He likely has a crush on you, and if you want to have a bond, you must be prepared to avoid boring talks during Facetiming. Prepare a few topics to make the conversation interesting, and find a quiet place where you will FaceTime with him without distractions.
The post has introduced the various tips you can use when a guy wants to FaceTime with you. If you want that FaceTime session to be a success, continue reading!
What To Do When a Guy Wants To FaceTime You?
When a guy wants to FaceTime with you for the first time, you might want to look good, be prepared, and leave a good impression.
It would be embarrassing to plan for FaceTime for a long time, only for the two of you to end it because of awkwardness. So, what can you do to make FaceTime with a guy a success?
Find a Cool Place
The first thing you must think about is where you will have the FaceTime session with the guy. When choosing a place to do FaceTime, ensure it is quiet with minimal distractions. Moreover, the place must have good lighting so the guy won't strain to get a glimpse of your face.
Prepare Topics
You must know what you will talk about during the FaceTime session. It would be boring to leave the conversation to the guy because that would prevent him from having FaceTime in the future. Thus, finding a few topics that interest both of you is good.
Moreover, when preparing topics, it is better to dig deeper into information about the guy to find out the topics he might be interested in. It is good to avoid controversial topics like religion and politics when preparing topics.
Tell Him Something Nice About Himself
Many people love to hear what others think about them. It is good to compliment him where necessary. Moreover, if there is room for flirting, flirt a little but don't take it too far. You can say something about how his hair looks amazing or his voice is sweet.
Know His Weekend Plans
When a guy decides to have a FaceTime with you, it indicates he is interested in knowing you. Therefore, if he is the one who suggested FaceTime, it would be polite if you know his weekend plans and see if you can catch up and continue knowing each other. That will be great to also communicate to the guy that you are making an effort to grow your bond.
Ask Him About His Hobbies
During your FaceTime session, it would be great to have an interesting conversation. Show you want to learn more about him by asking him what he loves doing.
Moreover, if you discover he has a hobby you love, it is good to let him know and see if you can do it together in the future.
Keep a Lively Mood
FaceTime with a guy would be nice if you smile and keep a lively mood. If you show you are sad, it will make the conversation boring, and once a conversation becomes boring, no one would wish for such in the future.
Make the mood as lively as possible and be relevant. If you manage to do that, there is a likelihood you will communicate in the future.
Be Natural
If you want to have a FaceTime comfortably with a guy you have never met, it is good to be natural and be yourself. Otherwise, it would be hard to meet in person if you try to fake to impress the guy. Moreover, being yourself makes it easier to know when a person has liked you for who you are.
Also, you must show confidence when communicating and keep eye contact with him. It will be embarrassing to be on camera, but you don't keep eye contact every time you talk.
Conclusion
FaceTime has become a suitable place for people to meet and talk. It is easy to communicate with friends and family, but it shouldn't terrify you when a guy wants to FaceTime with you. Read this post for tips if you are wondering what to do during FaceTime with a guy.