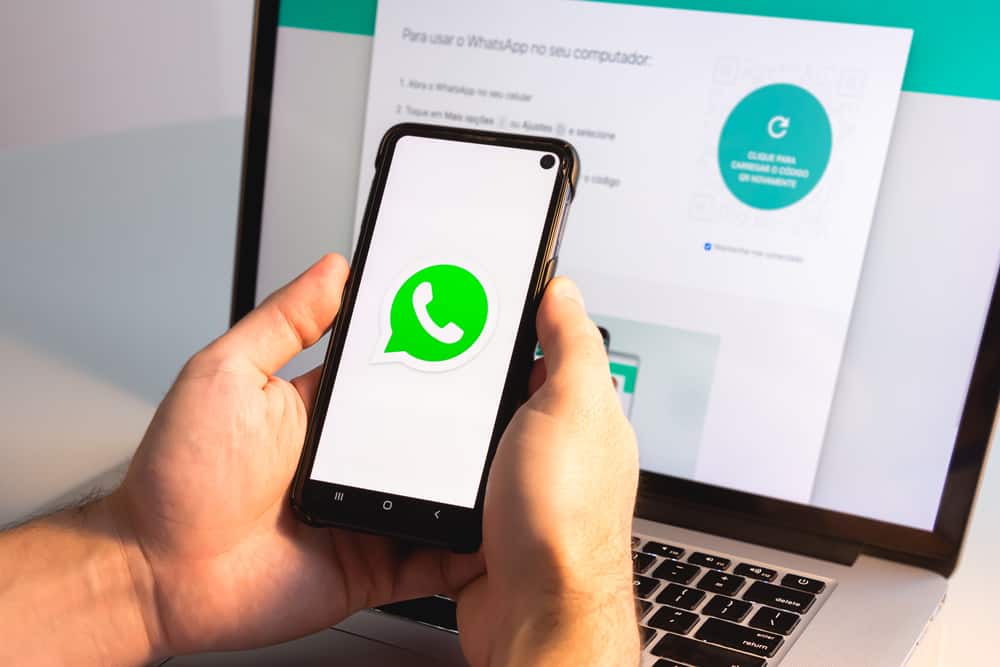 WhatsApp is a messaging app created by Jan Koum and Brian Acton, two former Yahoo employees.
With over 2 billion users, WhatsApp is the leading choice for many people in over 100 countries. Its features include text messages, multimedia messages, voice calls, video calls, group calls, and so on.
Indeed, WhatsApp is functional and easy to use. Unfortunately, scammers often take to the platform to perpetuate their fraudulent activities. Therefore, many people ask, "why do scammers use WhatsApp?"
Scammers use WhatsApp because of its popularity and functionality. Although the scam does not start from WhatsApp, they use the platform to protect themselves and keep their social accounts from being reported. They know if you block them, they can always use another number to text you.
There are other reasons scammers prefer WhatsApp to other apps for carrying out their tasks. This article will explore essential facts about scammers and why they choose WhatsApp. Read on to learn more.
What Is WhatsApp and Its Importance?
The role of WhatsApp can't be overemphasized in this internet age. With the huge rise in messaging apps, one would expect that WhatsApp should have taken a backseat. However, it didn't. Facebook saw its potential and prospects and acquired it for $19 billion – its biggest acquisition to date.
WhatsApp is a messaging app that allows users to send and receive text messages, voice and video calls, plus multimedia messages.
Over the years, the app hasn't relented in giving the users the best. From awesome chat customization features to business platforms for entrepreneurs, the app makes it hard to choose another messaging app. 
Their new updates include a community feature that allows you to create a group to send newsletters and broadcast messages to your audience. Besides this, you can create avatars of your choice from start to finish.
Furthermore, instead of going to the status page to view your friend's status, you can tap their profile picture to see their most recent update. You may send disappearing messages, make group calls and send files and documents easily for free. Isn't that awesome?
Undoubtedly, WhatsApp has more offers for users than any other messaging app. However, this comes with a downside. It's common knowledge that the internet is full of scammers who haunt the best platforms that encourage their acts. 
Sadly, WhatsApp has become a home to these people. As such, many users ask, "Why do scammers use Whatsapp?" Before that, let's understand the meaning of WhatsApp scams.
What Is a WhatsApp Scam?
WhatsApp scam or WhatsApp fraud is a form in which cybercriminals defraud potential and unsuspecting victims to generate money.
Often, most scammers pretend to be your acquaintance or friend, using their pictures as profile photos and asking for money. They also act like they are in a hurry so that you can quickly send whatever they have requested.
Why Do Scammers Use WhatsApp?
Scammers use WhatsApp for many reasons only known to them. Since they protect their identity, asking them to state the reasons is difficult. Nonetheless, there are obvious reasons they select WhatsApp to hurt their victims.
Scams are everywhere. The different kinds of scams include email, content spam, instant messaging, and online scams. According to The Internet Crime Complaint Center (IC3), 70% of fraud victims were scammed online.
Despite this figure, WhatsApp is one of the most used platforms for scamming. The question is why WhatsApp is an easier platform for scammers to operate.
While scammers communicate with their victims through WhatsApp, the app is usually not the source of the scams.
Phishing scammers use social communities or dating websites to target and answer direct messages to their victims. They often do so from fake accounts with stolen phones and attractive photos belonging to influencers, celebrities, or regular people. 
When they communicate with potential victims, they use romance scammer tactics. They start by asking their victims out and using flattery to lure them in. Then, they convince their victims to leave the app so they can communicate better and easier. 
If the victims become flattered and agree, the scammers then suggest WhatsApp as the app. After all, a lot of people use WhatsApp. Besides, the app WhatsApp is accessible to everyone. Someone without the technical know-how to use instant messenger can learn within minutes. 
Moreover, scammers use WhatsApp to protect their accounts against getting banned. If they continue using their initial social account to chat with their victims, their recipients can report the account or get it banned. This will be a wasted effort, considering the hard work they put into creating the fake profile.
On the other hand, if WhatsApp gets deleted or you are blocked, you can create another account easily as long as you have a phone number and picture.
In addition, WhatsApp is an easier way for scammers to hide their identities. That's because you can easily trace phone numbers to the owner. If they stole someone's phone, the theft or spam can't be traced to them.
Another reason scammers may communicate with you through WhatsApp is that they want to send you harmful links. When you click these links, they download malware or harmful content that can damage your device.
Also, these phishing links can help them access your private data. It is best not to click on a link from a suspicious Whatsapp user.
How To Avoid WhatsApp Scams?
Below are some pointers to avoid getting scammed on WhatsApp:
Don't send the scammer your personal or financial information.
Don't send scammers bitcoins or gift cards.
Don't receive money from a scammer and agree to turn it into Bitcoin or Google Play Cards gift cards.
Don't click on any links sent from someone you don't know on WhatsApp.
Report or block any suspicious phone number trying to communicate with you on WhatsApp.
Conclusion
WhatsApp is a popular and secure instant messenger. Unfortunately, scammers have abused its simplicity and accessibility.
They use the app to defraud victims through different schemes. Besides, if the scammers' phone numbers are deleted or reported, they can easily create another account with a different phone number and often a stolen device.