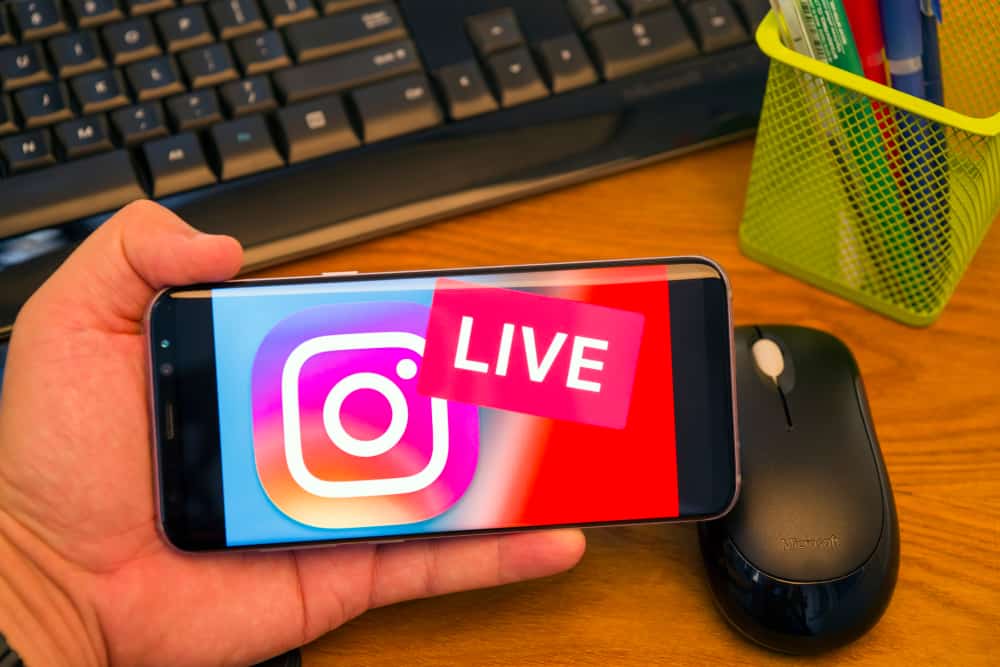 Instagram has made it possible for people to share long videos on their Instagram live sessions, and if you follow that person, you can join the live video.
However, just like viewing someone's Instagram story, your ID will be visible, and someone can tell when you view their Instagram Live.
What if you want to remain anonymous? That, too, is possible, provided you know how.
When viewing someone's Instagram live, Instagram doesn't provide any official way of hiding your identity. Nonetheless, we have solutions for that. You can start by changing your Instagram name and username and viewing Instagram Live. Still, you could use a fake or friend's account or wait until they upload the video to their IGTV for you to watch.
Today's post offers a comprehensive guide on the different methods of ensuring you watch someone's IGTV without them detecting you. We will see the steps for the various techniques, and by the end of this guide, you will have the knowledge and confidence to watch someone's Instagram Live without them knowing.
Can I Join an Instagram Live Without Someone Knowing?
Officially, you cannot view someone's Instagram live videos without getting detected. Once you join the live session, Instagram discloses your details, and the host can know everyone who attended the live video.
However, there are various workarounds for that. All you need is to ensure you view the live videos without giving hints or leaving traces that identify you.
Luckily, this guide arms you with various methods that you can use to remain anonymous when viewing someone's Instagram live videos.
Different Ways of Watching Instagram Live Without Them Knowing
Everyone is looking for how to view someone's Instagram live videos without being detected.
You could be stalking someone or don't want someone to know you viewed their live videos.
Whatever your reason is, try any of the methods below.
Method #1: Change Your Instagram Identity
Here's the thing; someone will only know you viewed their live videos by noticing your Instagram name and username.
Therefore, if you could change the details they know about you, they won't detect you as part of the viewers.
Use the steps below:
Open the Instagram app.
Tap your profile picture at the bottom to open your profile.
Tap the "Edit profile" button.
Clear your username and use a random username that doesn't identify you.
Next, edit your name and use any random name.
Once all is changed, save the changes by clicking the tick icon at the top.
That's it. You can now wait for the live video to start and join. The target person won't know you are viewing their video as they won't recognize your identity.
Method #2: Use a Fake/New Account
If you don't love changing your Instagram credentials, you can instead create a new account to view the live video.
However, this method only works if the target person has a public account. Otherwise, you must send them a friend request and wait for them to approve you as their follower.
If their account is public, create a new Instagram account. Ensure you use random details that can't identify you. Once your account is ready, search for the target person and follow them on Instagram. Also, first, block the target person.
Now, on your main account, wait until you notice they started the live video. Then, switch to your other fake account, unblock the person, and begin viewing the live video. Once the live video ends, block the person again and log out.
The good thing with this method is that it can't leak your identity, and you can keep using the same procedure to view someone's live videos without them knowing who is viewing them.
Method #3: Watch Their IGTV Video
Most creators save the live video as their IGTV video.
If your target person does so, you only need to wait for some time and then access their IGTV section and view the video.
They can't tell who viewed their IGTV video, ensuring they won't know that you viewed their live video after they saved it.
Method #4: Viewing Using Someone's Instagram Account
The method will work if you have a reliable friend or family member who doesn't mind when you use their Instagram account to join live videos. Here, the trick is to follow the target person using your friend's Instagram account.
Once you follow the target person, you can join their live videos when they start broadcasting. Besides, since you are using someone's identity, they have no way of telling the true identity of the person viewing their live videos.
That way, you remain anonymous when viewing live Instagram videos.
Conclusion
You can choose to remain anonymous when viewing someone's Instagram live videos.
If you decide to, refer to the four methods covered in this guide and see which is easier and more efficient.
Besides, all the methods are easy to follow.