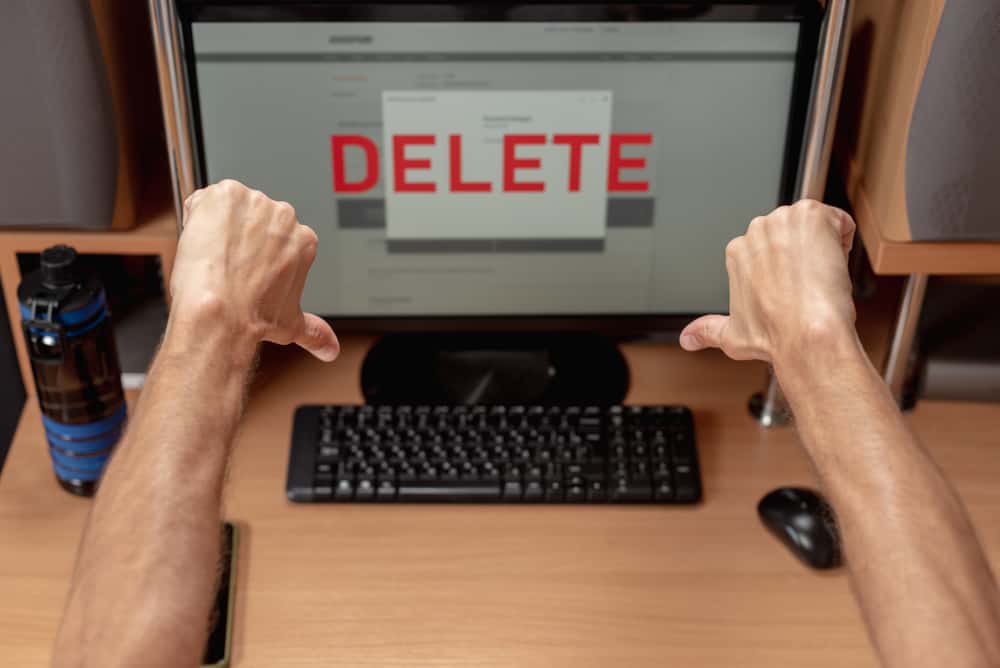 If you have ever sent a message to the wrong group chat or individual or regretted sending a message, then you will be glad to know that Messenger allows you to unsend the message. However, this isn't always the case, here's why.
Some of the reasons why you can't delete a message on Messenger include, you don't have the necessary permission, the site/app is experiencing some technical problems, or the sender has already deleted the message.
This post details everything you need to know about deleting texts and media on Messenger. For that reason, stick around to gain some helpful knowledge.
Reasons Why You Can't Delete Messages on Messenger
Facebook Messenger permits you to delete messages you might have sent wrongly or changed your mind about. However, there are some instances where you won't be able to delete messages on Messenger.
You Already Removed the Message
For you to be able to delete messages in a group chat, this message needs to be available. But if you tried to delete the message and accidentally chose "Unsend for you," instead of unsending it for everyone, then you can't delete the message.
No Internet Connection
While Facebook Messenger allows users to delete messages when they have an active internet connection, users can't delete messages when they are offline.
For that reason, you won't be able to delete any Messenger messages. Try to reconnect to Wi-Fi or turn off your mobile data and turn it on again.
Someone Else Deleted the Message
If someone else or the sender deletes the message, you won't be able to delete it from your device, and frankly, there won't be any need to do so.
There Is a Technical Issue
Just like any other app, Messenger sometimes experiences technical problems. Some of the said problems include: the site being under maintenance, excess cache, bugs, too many people on the site at the same time, and so forth.
Therefore, if you realize you can't delete a message and are sure the problem isn't a result of any of the above-mentioned issues, then you need to check if Messenger is down.
If Messenger is not experiencing any issues, log out of the app and then log in again. As an extra measure, log in to the web portal as opposed to the mobile version of the app, then proceed to try and delete the message.
Guide on How To Delete Messages on Messenger
If you are not familiar with how to delete text, photos, or any other media from Messenger, here is how to go about it.
Launch the Messenger app.
Locate the conversation that has the media/text you want to delete.
Once you locate the text/media, long press on it to reveal a drop-down menu.
Click "More" and tap on "Remove."
You will be given two options: "Unsend" or "Remove for you." Select the option you prefer.
Alternatively, if you don't want to be bothered to look for the text you want to delete, you can proceed to delete the whole conversation.
However, please note that this method will only delete the conversation from your device and not from the recipient's device.
Open the Messenger app.
Scroll down the page until you locate the conversation you want to delete. Or you can key in the user name of the person on the search bar at the top of the page to make it easier to find the conversion in question.
Long press on the conversation to reveal a drop-down menu and tap "Delete."
A pop-up will appear asking to confirm whether you want to delete the conversation. Tap "Delete" to confirm your choice.
Is It Possible To Retrieve Messages Deleted on Messenger?
It's imperative to be careful when deleting Messenger messages because retrieving deleted messages is a pretty long process. In fact, you can only do so in special circumstances.
In a Legal Situation
In the event that there is a legal battle going on and you get a judge to sign a request requiring Facebook Messenger to submit the deleted messages, then there's a chance you may retrieve the messages. However, note that this rarely happens.
If You Have Back-up Copies
Messenger allows you to download the contents of your account to act as a backup or to help you transfer the information to other sites.
Suppose you had downloaded a copy of your information before you deleted the messages from your device. In that case, you can still access the contents of the deleted messages by going through the downloaded copies of your Messenger data.
Conclusion
Sometimes you might have sent a text to the wrong person or changed your mind about sending a text, warranting the need to delete it. Thankfully, Messenger has a feature that allows you to unsend messages.
If you are unable to delete the message, chances are, you did not meet the requirements necessary to utilize the delete feature. Hopefully, this post has given you some insight into why it could be so.