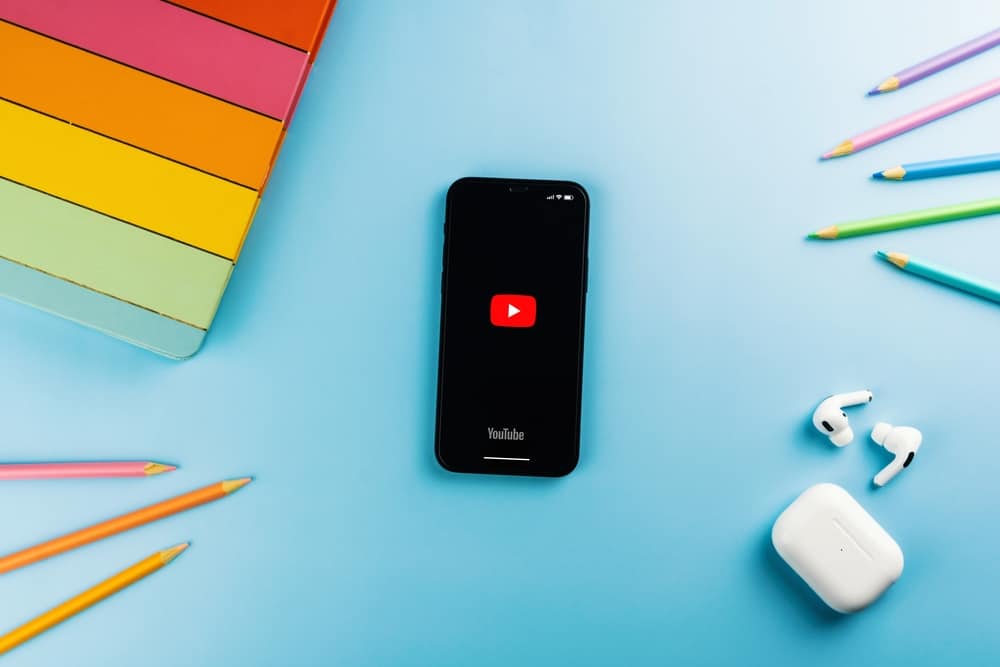 YouTube is among the most resilient sites, maintaining its upward trajectory and popularity for over a decade.
Despite the emergence of new video streaming apps, YouTube has maintained its position as the second most visited site and the most famous video streaming platform.
YouTube has remained relevant over the years because of its ability to upgrade and tap into the needs of every user.
If you're a YouTube fan, you may be curious about the platform's history, including the country that made it.
YouTube is an American platform created in 2005 by Chad Hurley, Steve Chen, and Jawed Karim. These YouTube creators were former PayPal employees, the e-commerce giant. Like other great ideas of that time, YouTube started as an angel investor-funded startup with its offices in a garage.
The creators envisioned creating a platform where ordinary people could post and watch homemade videos without restriction. YouTube has since grown to have over 2 billion monthly active users. The company's headquarters are in San Bruno, California.
This post covers YouTube's history, including which country made it and the factors that have led to its success.
YouTube's History
As the introduction notes, YouTube is an American video streaming platform created in 2005 as a platform to upload home videos.
The creators felt a gap in video-sharing platforms because people were recording clips on their phones but didn't have a way to share them. This was the idea behind YouTube's creation.
YouTube's first beta version was uploaded on the internet in May 2005. Not long after, Karim posted the app's first video.
It was a video of Karim speaking about animals and elephant trunks at the zoo.
YouTube gained popularity relatively fast. By September of the same year, it had garnered a million views on the first uploaded video.
Nike was among the first companies to spot YouTube's marketing potential, an aspect that has since grown to support millions of creators on the platform.
The first viral video on YouTube was a video of Ronaldinho receiving Golden Boots.
In November 2005, YouTube received its first major funding backup of $3.5 million from Sequoia Capital, an investment firm.
Next, we'll discuss some of YouTube's key historical moments and reasons for its steady rise over the years.
Key Moments in YouTube's History
YouTube added the playlist function to the app in October 2005.
This is a vital aspect of YouTube's history as it explains how music became part of the platform's huge success. Users could now arrange videos and play sequentially.
YouTube also added the subscription function and the full-screen video feature.
In December 2005, the platform received a multi-million investment from the same company that had funded its initial features.
This funding allowed YouTube to expand its bandwidth and improve its servers' capacity. It also officially upgraded from its Beta status.
The following year, 2006, would be one of the most significant in the American streaming platform's history.
YouTube added most of its defining features and functions this year, allowing it to stand out as a one-of-a-kind streaming platform.
Examples of features YouTube introduced in 2006 include:
Groups.
A 10-minute limit for uploaded videos.
The Directors' video tag.
The profile feature allows users to personalize their streaming experience.
The platform also introduced the comments section to create more interaction on the app and started allowing mobile phone uploads. 2006 was also the year when Google acquired YouTube for $1.65 billion.
At the time, YouTube was hailed as the next internet revolution and had approximately 65 employees.
The following year, 2007, YouTube made significant strides under Google. It officially launched its partner program allowing YouTube creators to earn from their videos.
It also saw a considerable rise in user numbers, up to approximately 100 million.
Between 2008 and 2010, YouTube became the world's leading video streaming platform. It also acquired various advertising partnerships and featured several entertainment and political events.
Other vital features YouTube introduced within this timeline include 1080p videos, an automated speech recognition function, and an audio swap to allow creators to add music to their videos.
Summary
YouTube is an American video streaming platform that Chad Hurley, Steve Chen, and Jawed Karim created in 2005.
The creators noticed a gap in internet-based video platforms and decided to work on a platform where people could upload their home and other simple videos.
YouTube's headquarters is in San Bruno, California.