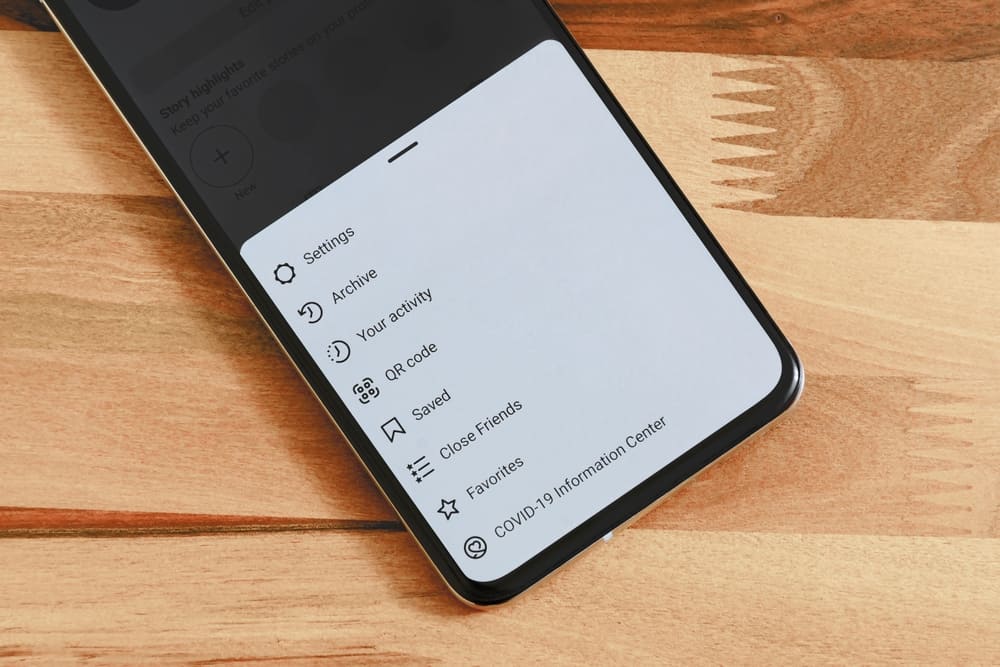 Instagram continuously builds its interface and aims to give users an interface that is both fluid, responsive, and easy to understand.
While going through the app's various features, you might have seen that the "Settings" option is unavailable on any page and wondered, "Huh! Where are settings on Instagram?" Well, here's where you can find them!
You can find the settings for Instagram under your profile page. Click on the three horizontal lines to see the "Settings" option. 
In the present age of social media, where we love to share and post everything going on in our lives, it is essential to know your settings and how we can use the different settings provided by the application to our advantage.
This article will teach us where the settings are located and what each setting means on Instagram. 
The Gear Icon on Instagram
The gear icon is a universal icon used by every app for settings. It is usually the gateway to tweak the application according to our likes and dislikes within the application.
The settings we will discuss in this article is not the one you will see in Instagram stories; but is the general settings menu found within your app's profile page. 
How To Find Settings on Instagram?
Accessing Instagram settings is a bit different depending on the device. We will explain all devices below.
On the Instagram Mobile App
Follow these steps to find settings on the Instagram mobile app:
Open the Instagram mobile app.
Tap the profile icon in the bottom right corner.
Tap the three horizontal lines in the top right corner.
Select "Settings" from the options.
On the Instagram Browser Version
To get to settings on the Instagram browser version, follow these steps:
Navigate to Instagram on your favorite web browser.
Tap on your profile picture in the top right corner.
Select "Settings."
What Are the Settings on Instagram?
The Instagram settings menu displays a list of options to change your profile. Some of them are self-explanatory, while others need a little exploration. Let us look at some of them.
Option #1: Update Messaging
In late 2020, Instagram launched the ability for its users to update direct messaging, merging many features from Facebook, such as changing chat color, reacting with emojis, and creating selfie stickers.
After updating, this option will disappear from the list. 
Option #2: Follow and Invite Friends
You can follow and invite friends who are already on Instagram.
You can also invite friends who do not have the app yet on their devices.
Option #3: Notifications
Notifications completely control how and when the app can alert you with information.
You can change push, email, and SMS notifications from the app.
This setting is crucial because it allows you to mute, remove unwanted notifications, and not be bothered by unnecessary Instagram notifications.
Option #4: Privacy
This might be the most crucial option in Settings. This is where you can customize all privacy settings.
You can choose who can interact with your profile and posts, from following to direct messages and comments.
You can also block and restrict other accounts on this page. 
Option #5: Security
You can enable two-factor security authentication, change passwords, and save your credentials on this page.
You can also download or delete your search history. 
Option #6: Account
You can manage activity, username, verifications, likes, and dislikes.
Option #7: Help
This option will take you to Instagram's Help Centre.
You can report bugs and fixes or look at the FAQs for any information about this app. 
To sum up 
Instagram's settings, however helpful, can be overwhelming to look at the number of choices available to the users.
Take some time to look at all the settings to familiarize yourself with all the available options. 
FAQs
I am getting a lot of Instagram notifications in a day. How can I mute them?
Go to the settings. Select "Notifications" from the list and choose what you want to mute and remove to have a more organized profile. 
How do I unblock someone from Instagram?
Go to settings > "Privacy." Use the privacy option from Settings to unblock or block a profile.