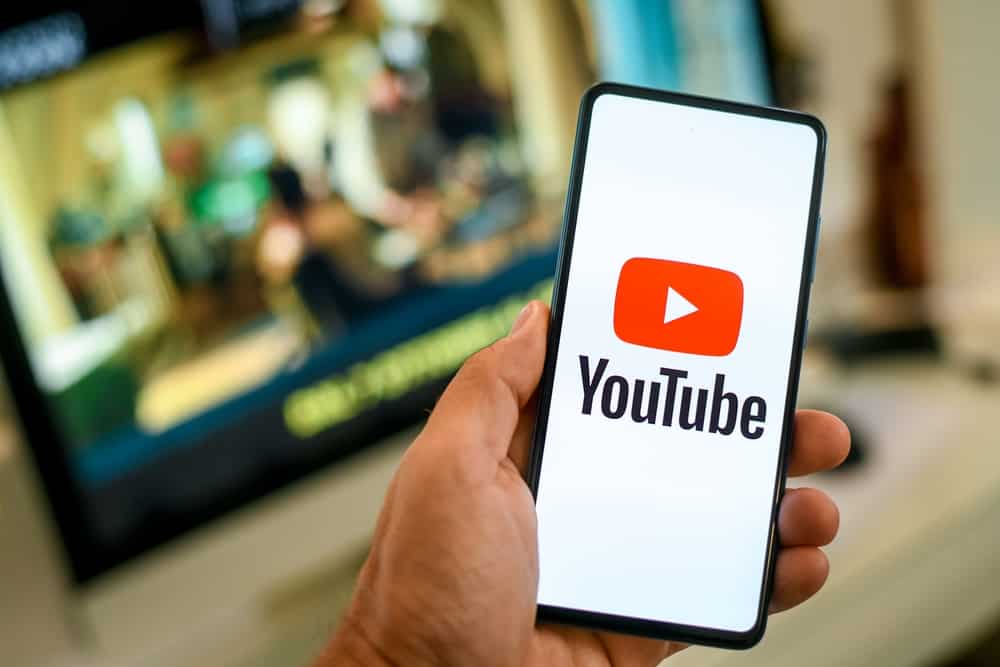 There are few video streaming apps matching YouTube's popularity. This is mainly because of the platform's enormous video repository covering all types of videos, from educational, comedy, and entertainment to music, documentaries, and sports.
In addition to the vast library, YouTube has a vibrant partner program that ensures millions of creators conveniently upload content daily.
This way, you can find new, refreshing videos on the app. If you're new to YouTube, you're likely curious about what to watch on the app.
Some of the content you can explore on the platform is music. Other ideas about what to stream depend on your interests. For example, you can search for popular fitness and cooking channels if you enjoy cooking or fitness. YouTube is also home to several documentaries, kids' content, and how-to videos, all of which you can watch.
This post gives an overview of YouTube and shows which content genres and channels to watch on YouTube.
Overview of Streaming Videos on YouTube
YouTube is the most popular video streaming site and the second most popular platform globally. It has maintained its high user numbers because there are no limits to what you can stream on the platform.
You can watch any public video available on the platform. YouTube is also available as an app, and its penetration and optimization are excellent. This makes it accessible and easy to use.
Another reason is that its diversity matches the needs of all types of users. For example, if you are a medical student trying to research a specific field, YouTube is a good place to start. You can search for a particular medical term relating to your research area, and any videos will be displayed.
Even though having a diverse and vast library is a great advantage, it can be confusing for new and inexperienced users who may need some guidance and what to watch on the platform.
Next, we'll discuss some of the niches and channels to watch on YouTube and how to decide what to watch.
How To Decide What To Watch on YouTube
As we've established, YouTube has an enormous library of content. With this in mind, you can be sure to find videos on topics or areas you're interested in.
For example, if you like fitness and regularly go to the gym, watch videos about new gym tactics or ideas. You can explore food, sports, comedy, movies, TV shows, and documentaries, depending on your interests.
Exciting Things To Stream on YouTube
Now that you know how to decide what to watch on YouTube, let's narrow down some of the exciting areas you can focus on.
Music
Music is the most popular content genre on YouTube, making it an excellent place to start if you're looking for something to watch on YouTube.
You can begin by searching for your favorite artists and then exploring their new or latest videos.
Remember, YouTube is a global platform meaning you don't have to limit yourself to a specific music genre. If anything, it's the ideal chance to watch some music by artists from other countries.
Usually, exploring different music is an excellent way to discover new artists that may become your favorite.
Travel content
Travel content is another popular niche on YouTube. Videos about various countries' food, culture, and landscape are exciting and help you learn more about places you've never been to.
If you plan to travel, you can search for videos about the best hotels, destinations, and cultures of the country you plan to travel to.
Remember, you don't need to be traveling to stream travel channels or content. You can watch travel videos simply because you wish to learn about different countries and enjoy travel videos.
Food and Recipes
Like music, food is a universally liked niche. Luckily, YouTube has videos on food from different cultures, hotels, and how to prepare specific dishes.
Sports
If you're a sports fan, YouTube is the best place to find clips and highlights of your favorite sports. For example, you can search for recaps of the most popular matches and watch commentaries if you're a soccer fan.
YouTube covers all sports genres, including soccer, baseball, basketball, golf, WWE, tennis, and more. Besides watching the best moments and highlights, you can indulge in documentaries and interviews of famous sportsmen and learn more about the history of the sports genres you enjoy.
Summary
YouTube features all types of videos, from entertainment and sports to comedy and educational videos. If you're confused about what to watch, your interests are the best place to start.
If you don't have a specific niche in mind, try searching for music, travel, food, and sports videos. Other areas you can explore include comedy, fitness, kids' videos, and lifestyle.