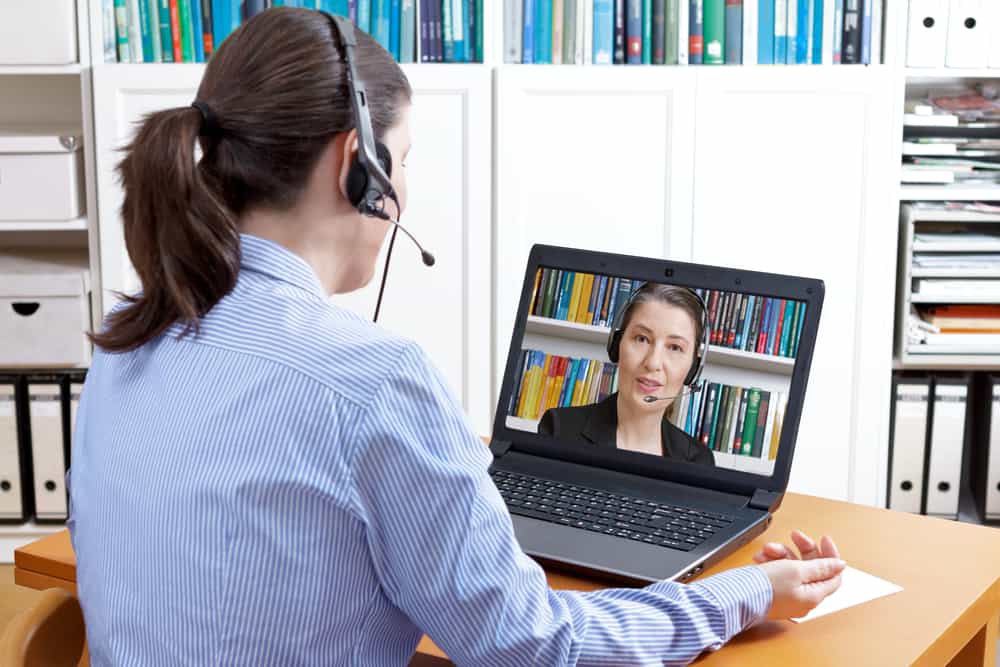 Qualifying for an interview makes you feel good because it shows you were selected from a pool of applicants for a reason.
Making it to the interview stage motivates you, and you spend your time and resources polishing your interview skills, researching common questions and answers, and the do's and don'ts of such a meeting.
You also ensure you have a reliable internet connection, power backup-up, and essential equipment for a smooth Zoom interview. But what if the interviewer pulls a no-show on you? What do you do in such a situation?
When an interviewer doesn't show up on Zoom, do the following:
– Wait it out.
– Ensure you have the right Zoom link.
– Check your email for any running late or rescheduled messages.
– Email the interviewer politely, asking them if the interview is still on.
– Ask the interviewer if they can reschedule the meeting if something unexpected prevents them from attending the interview.
In this post, we look at what to do if an interviewer doesn't show up on Zoom.
What To Do if the Interviewer Doesn't Show Up on Zoom
Planning for a Zoom interview can be daunting, and you spend your time and resources to make it worthwhile. For this reason, it can be frustrating and disappointing when the interviewer doesn't show up.
Below are tips on what to do if an interviewer doesn't show up for a Zoom interview.
Wait It Out
The first valid reason your interviewer has yet to attend your scheduled Zoom meeting is that they are running late.
Hiring managers are only human and can miss a meeting due to natural occurrences at home, work, or while commuting to work.
Maybe your interviewer is stuck in traffic, their phone ran out of charge, their computer froze, or they are experiencing internet connection problems. In such a situation, it's best to wait for a few minutes to see if they show up.
Ensure You Have the Right Zoom Link
Is the interviewer standing you up, or do you have the wrong Zoom meeting link? Just like missing an address in an in-person meeting, you can use an incorrect link to join a scheduled Zoom meeting.
You will think your interviewer is late or didn't show up while all this time, it's you who is late for the meeting. Double-check the Zoom link sent to you and ensure you are in the right meeting.
Double-Check the Time
If you are meeting with a recruiter or hiring manager from another time zone, ensure you have the time and dates right.
You should also let the interviewer know that you are in a different time zone so that they can account for the difference when planning the meeting time.
Alternatively, you can use a tool like World Time Buddy to convert time in different time zones to your local time and schedule the meeting correctly.
Check Your Email
A decent and professional interviewer is likely to communicate if they are running late, can't make it to the scheduled interview, or called off the interview altogether.
Check your email for any messages when you notice they haven't shown up to the Zoom meeting.
If something unexpected like network problems, emergencies, or being held up in traffic happens, they will send you a message informing you they will be late for the meeting.
At the same time, they may choose to reschedule the interview.
Email the Interviewer
Once you've checked everything, from the Zoom link, meeting time, and email, and confirmed everything is perfect on your side, reach out to the interviewer via email.
Be polite and ask them if everything is okay on their side and if the meeting is still on.
Offer to reschedule the interview if something unexpected prevented them from attending the previous meeting. If the recruiter gives an excuse for standing you up, sympathize with them and show them you are okay with a reschedule.
Decide Whether You Want To Reschedule the Interview or Move On
The interviewer's response will help you decide whether you want to reschedule the interview or move on.
You can tell if a company is worth a second chance depending on its communication strategy, the hiring manager's tone, and other factors.
If you think the no-show was justified and only an unfortunate occurrence, work with the interviewer to reschedule the interview. However, if the communication feels off and you notice red flags in their response, it's best to move on.
Winding Up
Preparing for a Zoom interview is hard work, and it can be frustrating and disappointing when the interviewer stands you up. The issue may stem from your side, such as using an incorrect link or missing the time due to different time zones.
However, if everything is okay and the interviewer doesn't show up, stay calm and wait. Check your email for any communication from the interviewer on running late or rescheduling. If there is no communication, email the interviewer and request a reschedule.
At other times, a no-show is a sign that you need to move on.