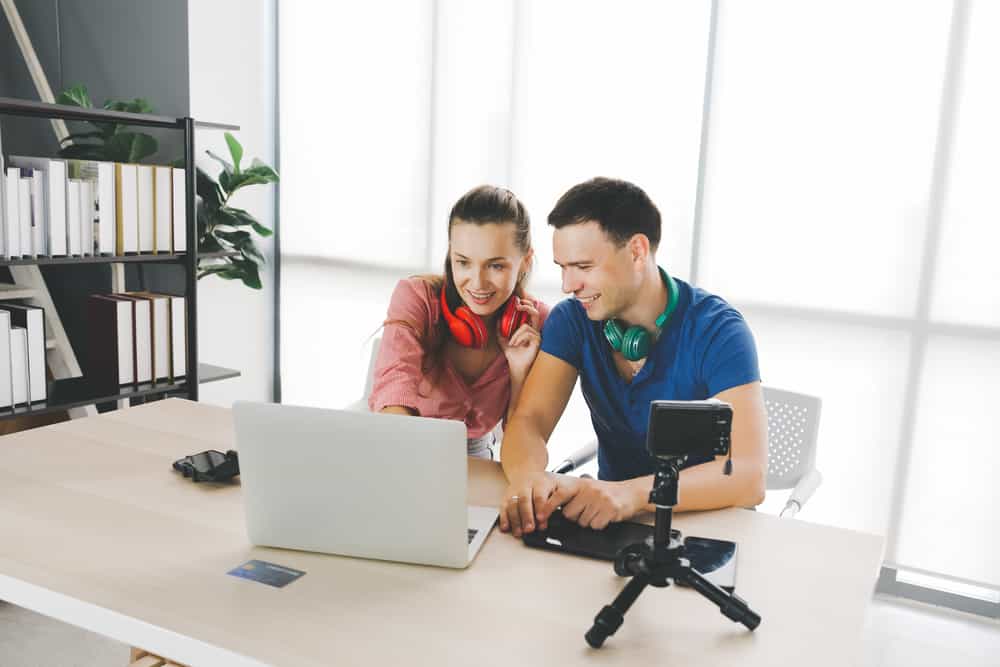 YouTube content creators who want to stand out must utilize YouTube's brand visualization features to communicate their creativity and uniqueness to their audience and potential collaborators.
One of the vital brand visualization tools is YouTube channel art, also known as a YouTube banner or the channel header image.
YouTube channel art is the image at the top of your channel profile page. Channel art is vital to your brand image, meaning it needs to be consistent with your brand personality and style. A unique and creative channel art is an excellent opportunity to make a good first impression on users visiting your channel.
This post explains what YouTube channel art is, its significance, and how to add YouTube channel art to your channel.
Overview of YouTube Channel Art
As noted above, YouTube channel art is the image viewers see when they visit your YouTube channel.
Your channel art is essential to the professional image on YouTube, meaning it should be consistent with your brand, personality, and style.
There are various types of YouTube channel art, but most creators choose a YouTube banner that aligns with their content.
Examples of YouTube channel art are a headshot, representative shot, and tagline.
A Headshot
Having a headshot as your channel art works well for vloggers and personal brands. A headshot will make a good first impression if your viewers primarily identify your brand with the creator.
Headshots mostly feature a professional image of the creator, the channel's name, or the brand logo.
A Representative Shot
A representative shot is YouTube channel art showing what the channel is about. For example, you can have a representative shot of cookware as your channel art if your content is recipes and cookbook reviews.
Besides having an actual cookware image, you can develop abstract images or work with a professional designer to create a unique cookware representative shot.
Other niches that work well with representative shots include travel, sports, and tech.
A Tagline
YouTube channel art isn't limited to images; you can have a short but catchy tagline on your YouTube banner. A tagline is typically a brief description of what your channel is about.
If you're worried that a tagline will oversimplify your brand image, you can add a smaller image to go along with the tagline.
For example, if you're a baker, try using an abstract image of a cake and a brief tagline like "Cookies and Cakes."
How To Create Channel Art
As the overview notes, having a suitable YouTube banner is vital to creating a good first impression. Here are a few pointers for beginners looking to create channel art for their channels.
DIY
If you have design skills and want to create customized channel art, use designing software like Photoshop, Canva, and In-design.
Use Online Tools
Beginners without design skills who want customized channel art should try simple online design tools. Some tools like Fotor are free and have guides to help you create the perfect banner.
Hire a Professional
If none of the above options are convenient, hire a professional graphics designer to make a YouTube channel Art for you.
How To Add YouTube Channel Art
Adding YouTube channel art is pretty straightforward.
Sign into your YouTube account.
Click on your profile icon at the top-right corner.
Select "Your channel."
Click the "Customize channel" button.
Open the "Branding" tab.
Locate the "Banner image" section and click "Upload."
Select an image from your folder, then click "Open."
Check if the necessary details are captured in the banner, then click "Done."
Click "Upload."
The recommended YouTube channel art size is 2560p by 1440p. The minimum channel art size is 2048p by 1152p, while the maximum file size is 6MB.
Summary
YouTube channel art or YouTube banner is the image viewers first see when they visit your channel. A professional and creative YouTube channel art is an excellent way to leave a lasting impression on your audience.
If you're a beginner looking for banner ideas for your channel, try adding a headshot, a tagline, or a representative shot. Remember your YouTube channel art should be consistent with your personality, brand, and style.