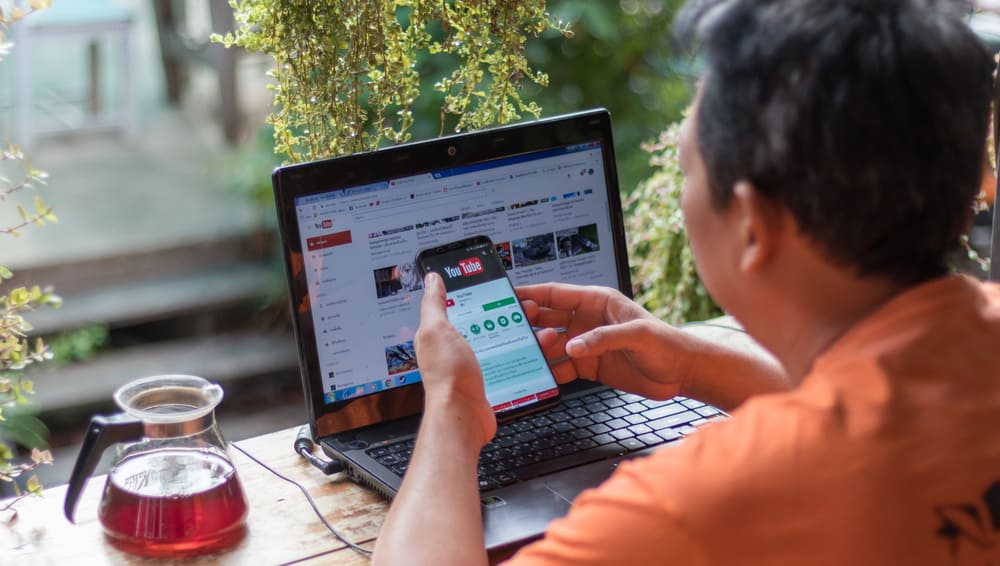 How can you use YouTube on Amazon Fire Tablet? While getting an Amazon Fire Tablet is fun in enhancing your gaming and streaming, the main challenge is that it doesn't support YouTube.
How can you access the YouTube app on Amazon Fire Tablet? If you don't know how to get Amazon on Fire Tablet, we will guide you on what steps to take. Stick around!
Amazon Fire Table doesn't support YouTube. You must open the browser and navigate to the YouTube website to use YouTube. However, you can download and run various Google App APK files on the Amazon Fire Tablet to get the YouTube app. Once you've installed the APK files, only then you can install Google Play Store. Once installed, you can then get the YouTube app from there.
We will cover getting YouTube on Amazon Fire Tablet. While at it, this post will discuss why YouTube is unavailable on Amazon Fire Tablet and detail its installation steps.
Why Is YouTube Not on Amazon Fire Tablet?
Amazon has numerous gadgets you can get for creating fun and enhancing entertainment. One such device is the Amazon Fire Tablet. When you get the Amazon Fire Tablet, you can enjoy its numerous apps with one limitation. It doesn't offer YouTube.
Amazon and Google are separate brands, and Amazon Fire Tablet offers its Amazon Store instead of Google Play Store. Since Google owns YouTube, you can't find it on the Amazon Fire Tablet unless you can install it.
Without YouTube in this fun gadget, you are missing something. For instance, you can't have your kids enjoy YouTube Kids on their Amazon Fire Tablet. What then? Well, there is a way you can get YouTube on Amazon Fire Tablet using a complicated process.
How To Get YouTube on Amazon Fire Tablet
Getting YouTube to work on Amazon Fire Tablet is not easy. There are a couple of detailed steps you must follow.
There are a few things you must have. For instance, you must download the required Google APK files to install Google Play Store on the device. From there, it will be easier to get YouTube. Let's begin.
Step #1: Enable Apps From Unknown Sources
The APK files we will install will run an error unless you allow your device to install apps from unknown sources. Here, we are using Amazon Fire Tablet version 5 or higher.
Open Settings on your Amazon Fire Tablet.
Tap the "Security & Privacy" option.
Navigate to the "Apps from Unknown Sources" and toggle on the switch.
Ensure the source is allowed on the listed options.
Step #2: Download Google APK Files
Since YouTube is not supported on Amazon Fire Tablet, we must find a way of installing it using various APK files. Here, you can open the Amazon Silk browser and download and run the four APK files below in the presented order.
Google Play Store APK
Google Play Service AOK
Google Services Framework APK
Google Account Manager APK
You can get these APK files from the APKMirror website. Ensure the APK version you download matches your Amazon Fire Tablet OS.
Step #3: Install the APK
For each APK file you download, double-click on it to run in. Follow the on-screen prompts to complete installation.
Step #4: Restart Your Device
After installing all four APK files, restart your Amazon Fire Tablet by pressing the Power Button.
Step #5: Open Google Play Store
After the restart, find Google Play Store from the listed apps and open it. You will get redirected to the Google Account Manager. Here, use your Google credentials to sign in.
You can now find YouTube from Play Store and download it on your Amazon Fire Tablet.
If you find the above steps complicated for your case, you can opt to open the Amazon Silk Browser and search for YouTube. This way, you can use it without the hassle of installing it.
Conclusion
To get YouTube on Amazon Fire Tablet, there are numerous steps to follow to install the required APK files. This post has explained the process in detail. Hopefully, you managed to get YouTube on your Amazon Fire Tablet.