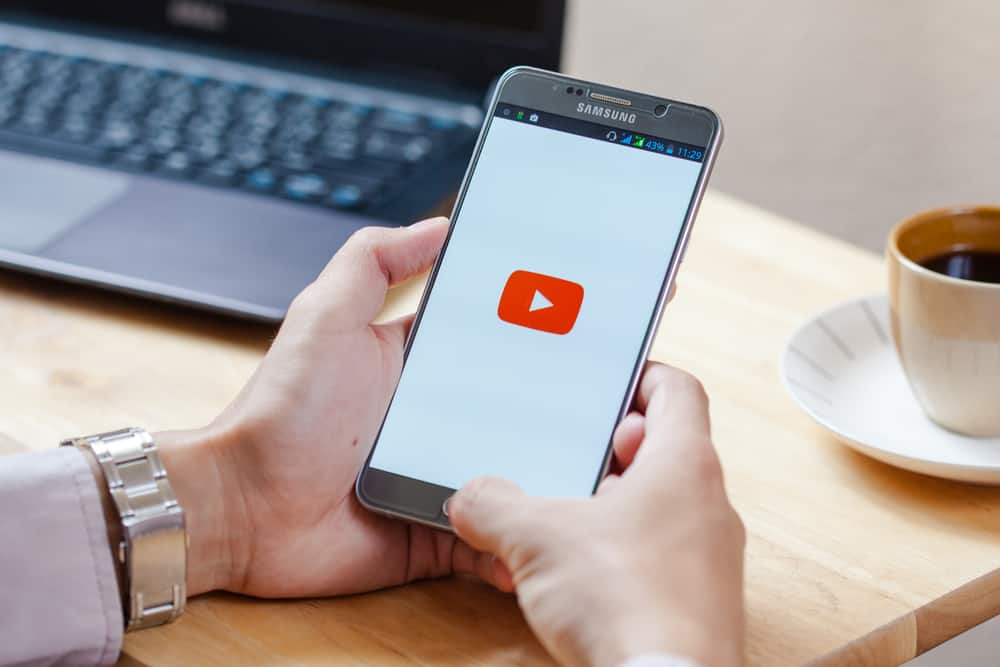 Thanks to its huge user numbers and deep penetration, YouTube has stood out as one of the best marketing platforms in the last few years.
The platform's vast market share is part of the reason YouTube's affiliate and partner programs are one of the most rewarding. YouTube is one of the best platforms for creators.
If you're considering becoming a YouTube creator, there are specific requirements you'll need to meet. Among them is setting up an AdSense account.
YouTubers use AdSense to monetize their channels. This advertising platform lets YouTube creators sell ad spaces on their channels/videos. It tracks and computes revenue generated from these ads and compounds them as part of the creator's earnings. To use AdSense, you must qualify for monetization. AdSense supports different ad types, including full-screen overlay and banner display ads.
This post explains AdSense on YouTube and how to create an account.
Overview of AdSense on YouTube
As noted earlier, AdSense is a platform that allows YouTube creators to monetize their channels by running ads on their videos.
Setting up AdSense is pretty straightforward. However, you'll have to qualify for the YouTube Partner Program. Prerequisites for monetizing a channel include.
Getting 4000 watch hours on your channel within 12 months.
Have at least 1000 subscribers.
Live in a country where YouTube is available.
After achieving these prerequisites, apply to the YouTube Partner Program. If successful, you must create an AdSense account to earn from ads running on your videos. As you know, advertisements are YouTube creators' most significant income generators.
Note that AdSense works by matching adverts to your videos and channel depending on your content. These are created by organizations looking to promote their products and services.
AdSense ads follow the same guidelines as other YouTube ads. Advertisers pay different amounts for different ads. Meaning the income creators generate from these ads isn't standard.
The best news is that AdSense keeps track of your ads and computes your income so you can access the data anytime.
Next, let's see the steps to create an AdSense account.
Step-by-Step Guide to Creating an AdSense Account for YouTube
Creating an AdSense account is relatively easy if you have the correct information. Here's how to do it.
Sign into your YouTube account.
Click on the profile icon and select "YouTube Studio."
Spot the left-side menu and click the "Monetization" or "Earn" tab.
If you're eligible for an AdSense account, you'll see an "Apply Now" button at the center of the screen.

If not, click the "Email Me" button next to the "Want to be emailed when you hit these requirements?" option, so you receive an email to apply.

Click "Start" to begin filling out the Google AdSense card.
Suppose you receive a re-authentication prompt at this point. In that case, enter your YouTube account password.
Next, choose the Google account you'd like to set up your AdSense account with.

Note that if you had set up an AdSense account for reasons other than YouTube, you should use the same Google account as the existing one.

Enter the URL for your channel.
Click "Yes" on the suggestion to receive customized AdSense suggestions.
Select the country you're based in.
Review AdSense's "Terms and Conditions."
Click "Start Using AdSense."
After completing this process, YouTube will take a few days, sometimes 2-4 weeks, to fully activate your account.
This is because they have to verify your payment information, connect the channel to your AdSense account and also see how ads look on your videos. If your account activation process fails, YouTube will send an email explaining why.
To avoid issues leading to a failed account activation, ensure you provide your name exactly as it appears in your banking information.
This will help YouTube mark your payment information as accurate. Additionally, enter a valid phone number and verify it's correct. Enter the correct postal address for your bank, including the zip code.
Summary
AdSense is a Google platform that lets YouTube creators monetize their channels. This platform places ads on your videos.
If your viewers click on the ads, you receive part of the income generated from this ad as your YouTube earnings.
To use AdSense on YouTube, you'll need to meet the minimum YouTube monetization requirements, which include getting 4000 watch hours within 12 months and having 1000 subscribers.