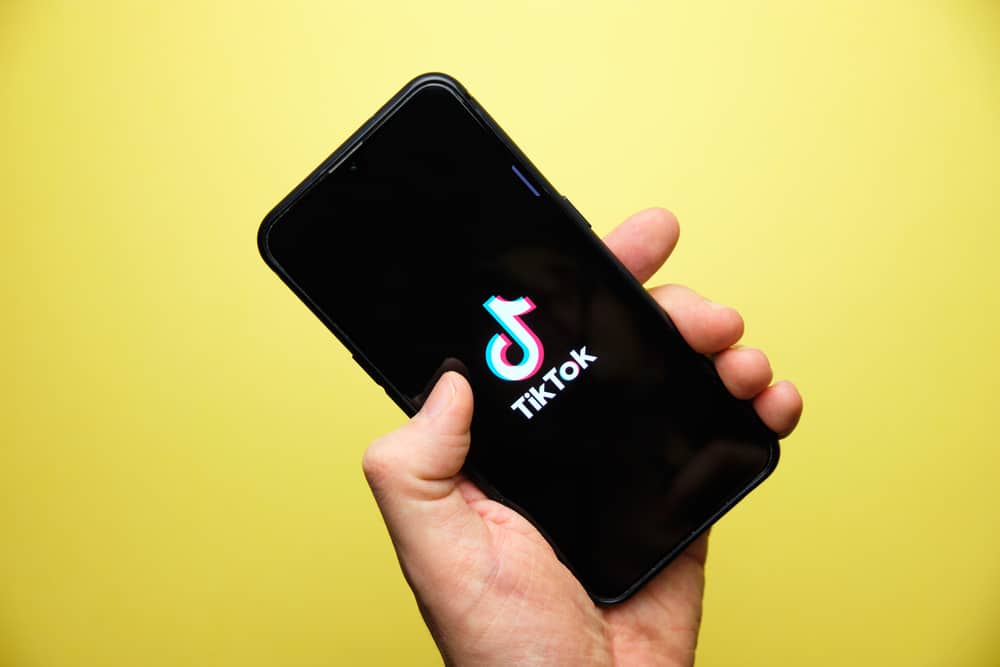 Founded in 2016, TikTok quickly became a favorable platform that allows users to upload or create 15s to 3m length videos. Besides entertaining purposes, you can find a variety of clips that promote a specific product or service from different brands.
It's important to adjust your TikTok videos' length and size to ensure that they are fully optimized. You can crop on TikTok by using its in-app features or taking advantage of video editing apps from third parties.
In this article, we'll show you a comprehensive instructions on how to crop on TikTok. So what are you waiting for? Let's jump in!
Step #1: Login or Sign Up for TikTok
To begin with, you need to log in to TikTok by the account you registered previously. In case you're still new to this platform, don't hesitate to join since TikTok surely benefits you in many ways.
To create a new account on TikTok, you need to download the app from App Store or Google Play. Once the process completes, open it and hit the "Log in or sign up button". Then, TikTok asks you to use your phone or email or connect with your Facebook, Apple, or Google account to join.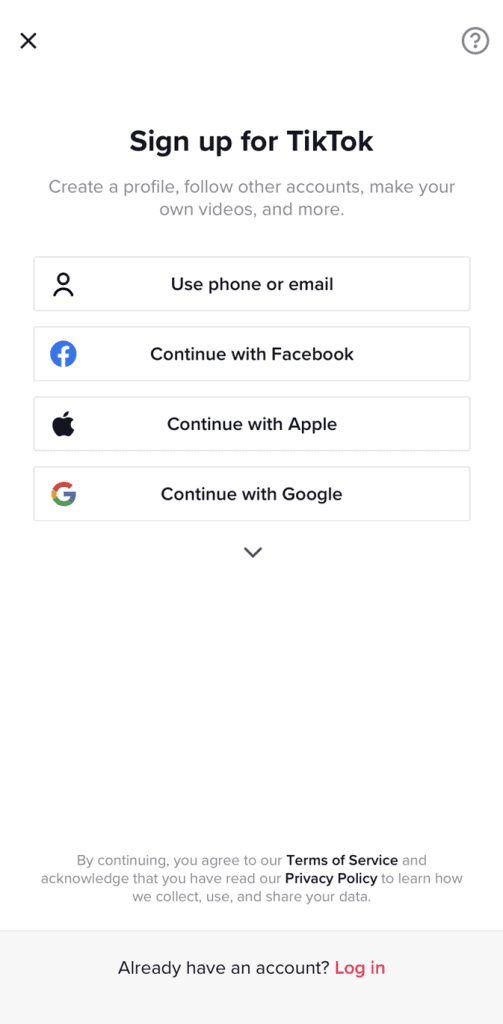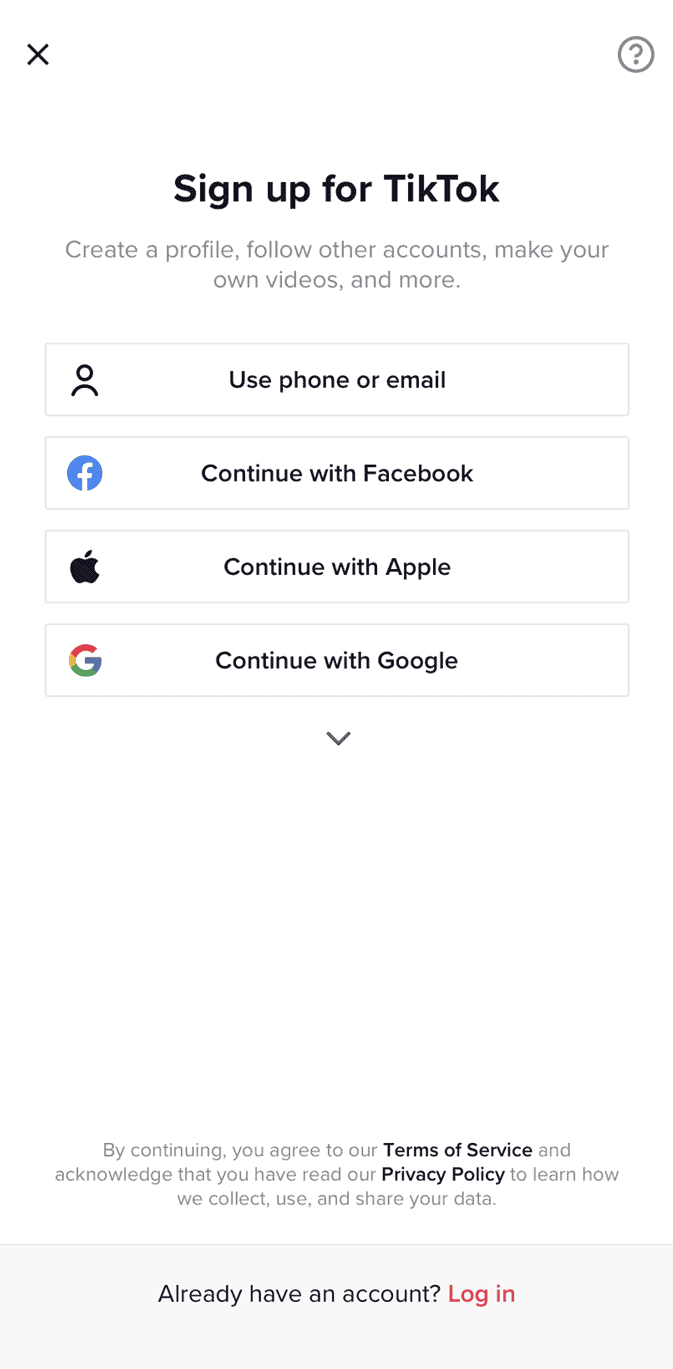 You'll have to verify your account, but it won't take much time. Remember to provide accurate information so that TikTok can help you recover your account if you forget your password.
Step #2: Upload Video From Your Phone Library or Create a New Clip
Before cropping on TikTok, you'll need to upload a ready-made video or create a new one.
From your TikTok Homepage, select the (+) icon in the navigation section, and you'll be redirected to the recording screen.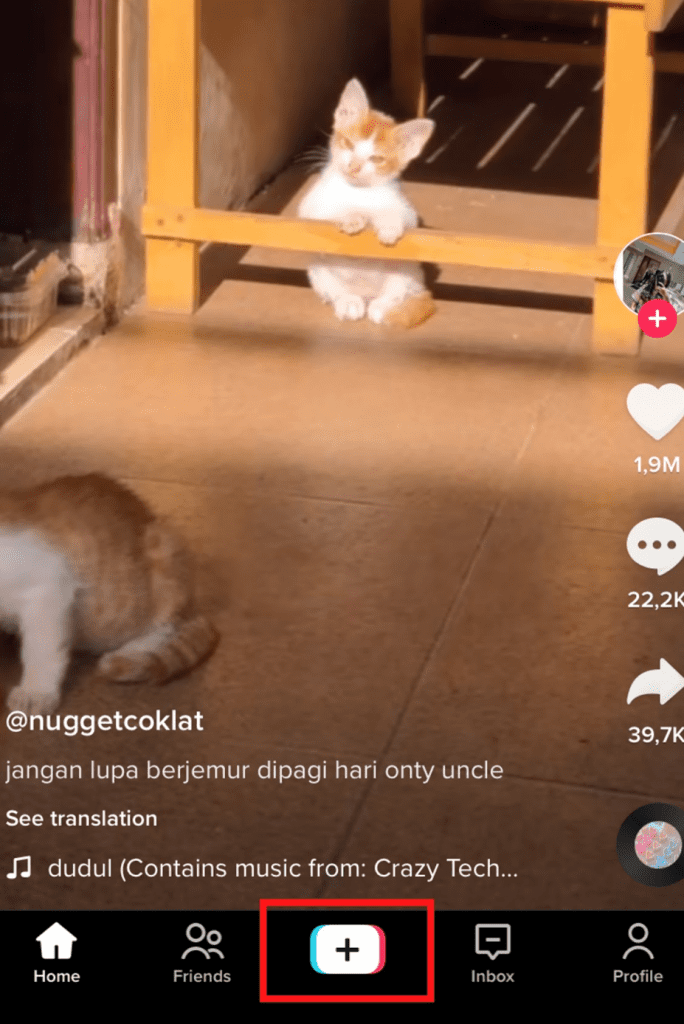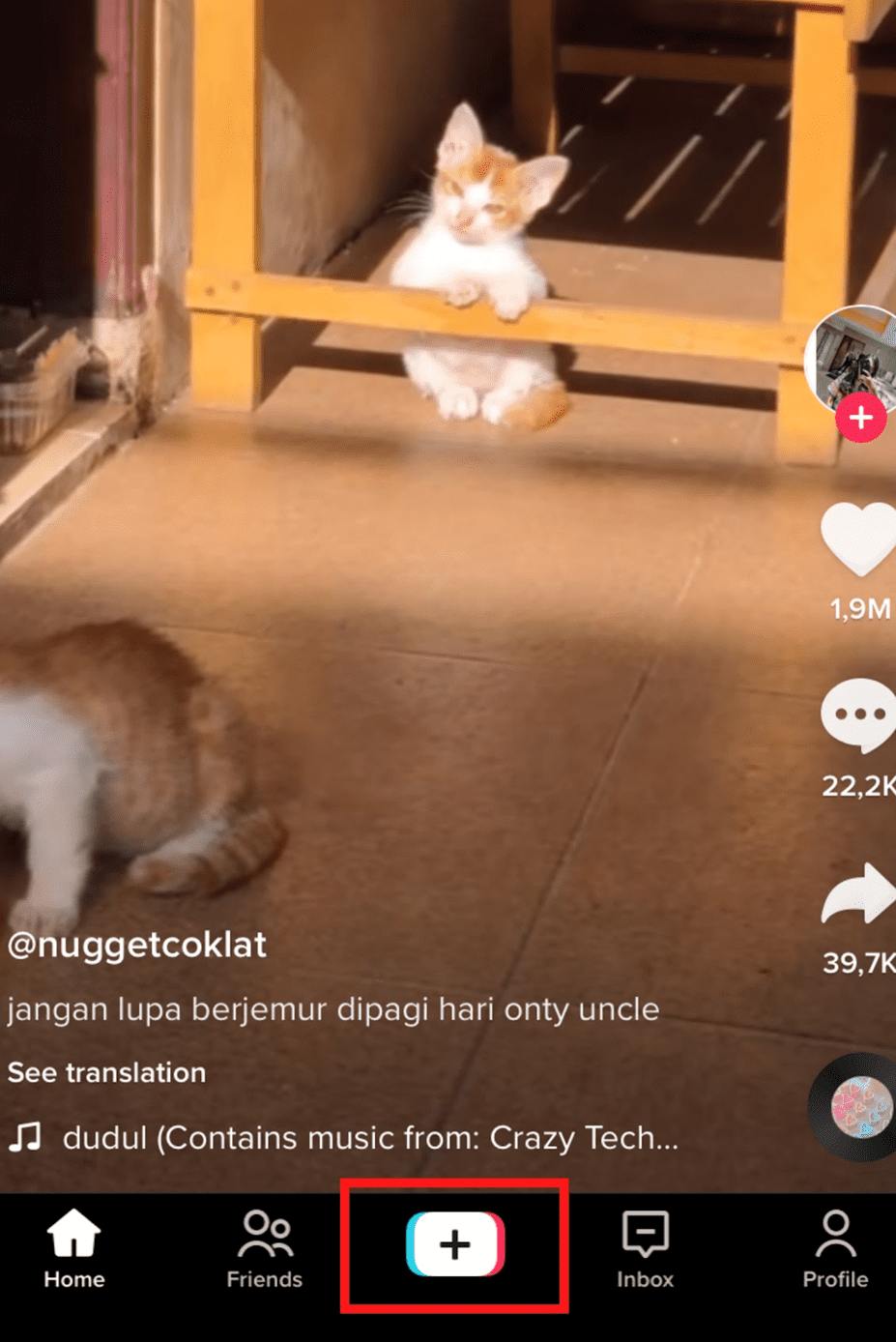 If you already have a video that is ready to be uploaded, all you need to do is tap on "Upload" at the bottom-right corner of the screen and pick that video from your phone library. If you want TikTok to help you record a new video, press the Red Circle icon and tap on it once again if you're satisfied with the length of the clip.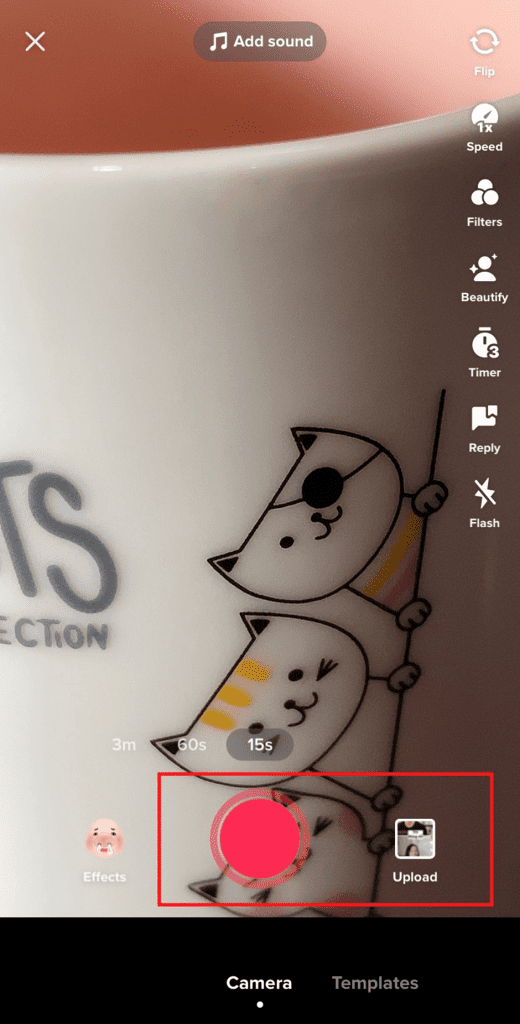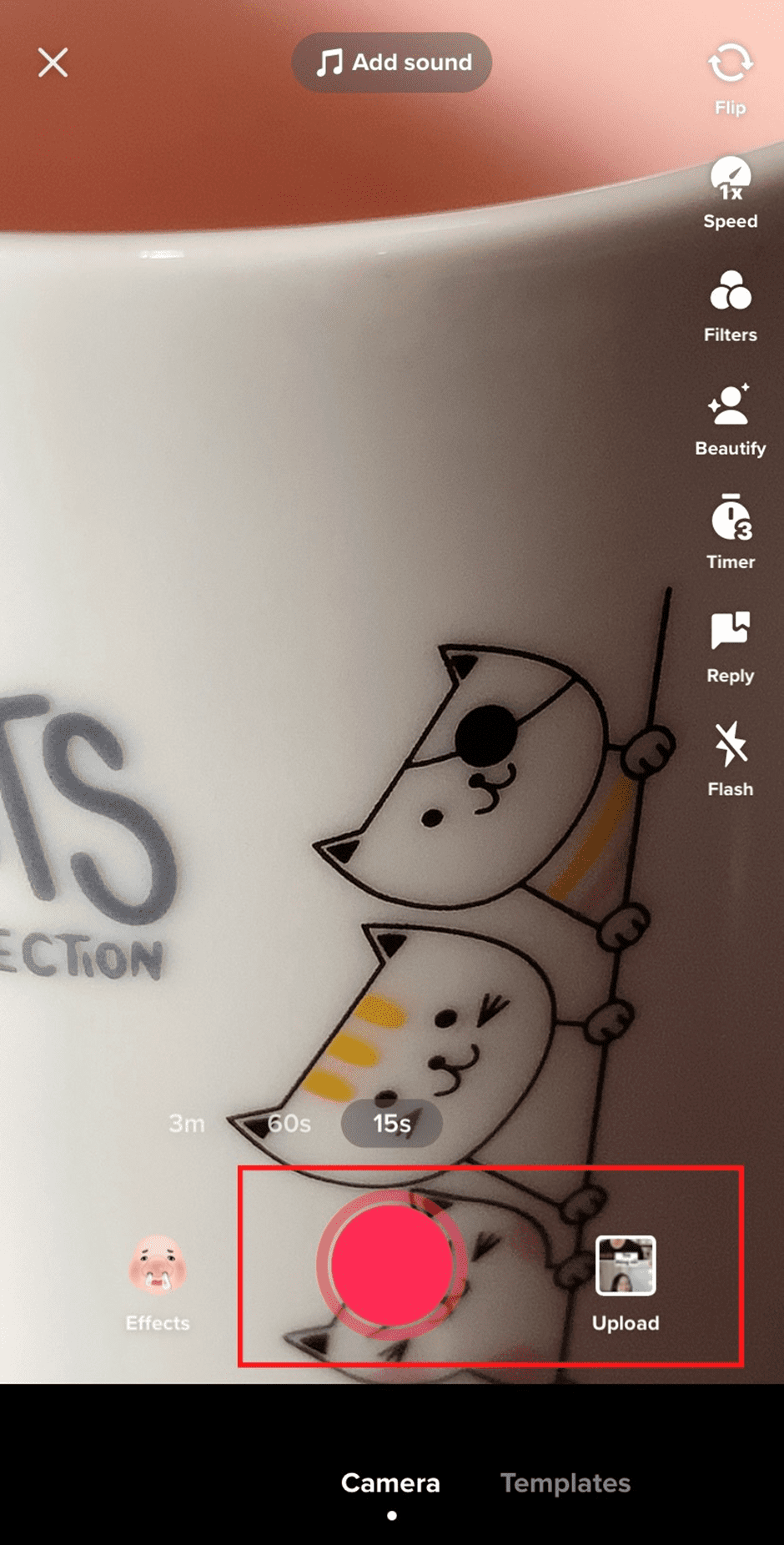 Then hit "Next" or tap on the "Tick" icon next to the "Recording" button to continue.
Step #3: Crop on TikTok
Now, let us show you how to crop on TikTok. Cropping on TikTok means cropping the size or length of the video according to the platform's standards.
Specularly, you can adjust the length and size of the videos by using TikTok's in-app features or video editing apps developed by third parties. We'd love to focus on the in-app features that would save you time and effort in this section.
After uploading or creating a video on TikTok, please select the "Adjust clips" function on the right side of the screen.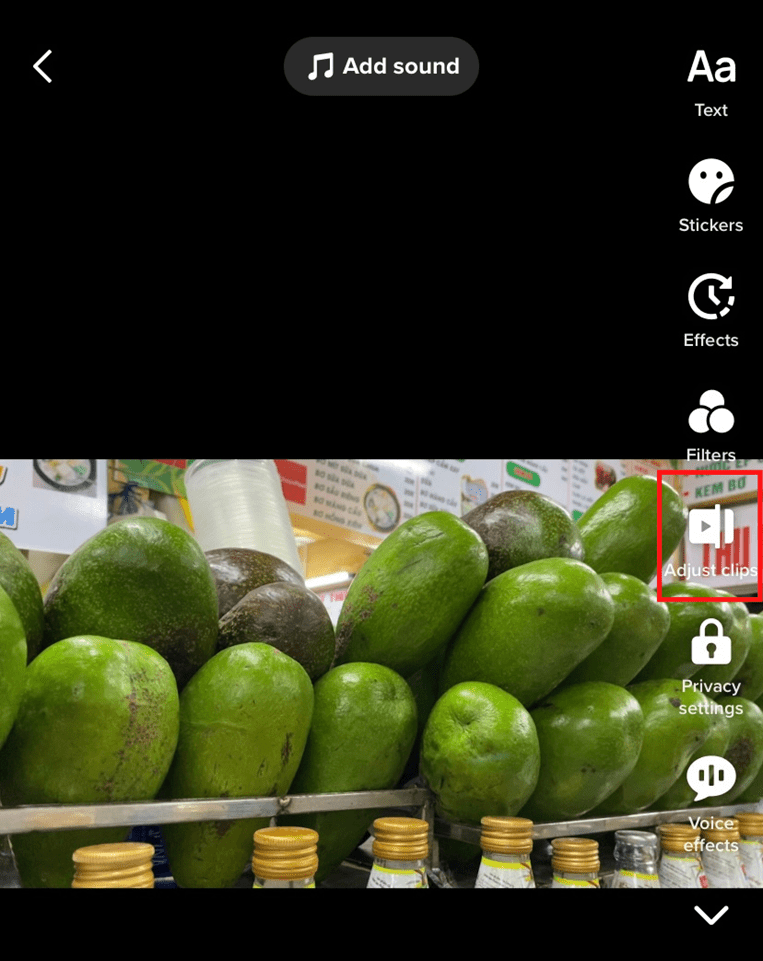 This function allows you to trim the length of the video by adjusting the rectangle bar at the end of the screen. A number will be displayed above this bar showing the duration of the video.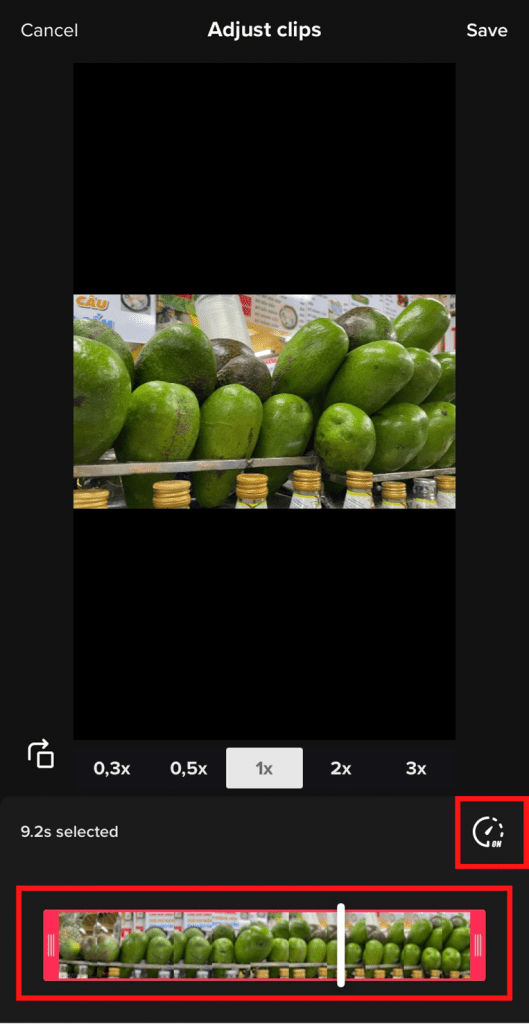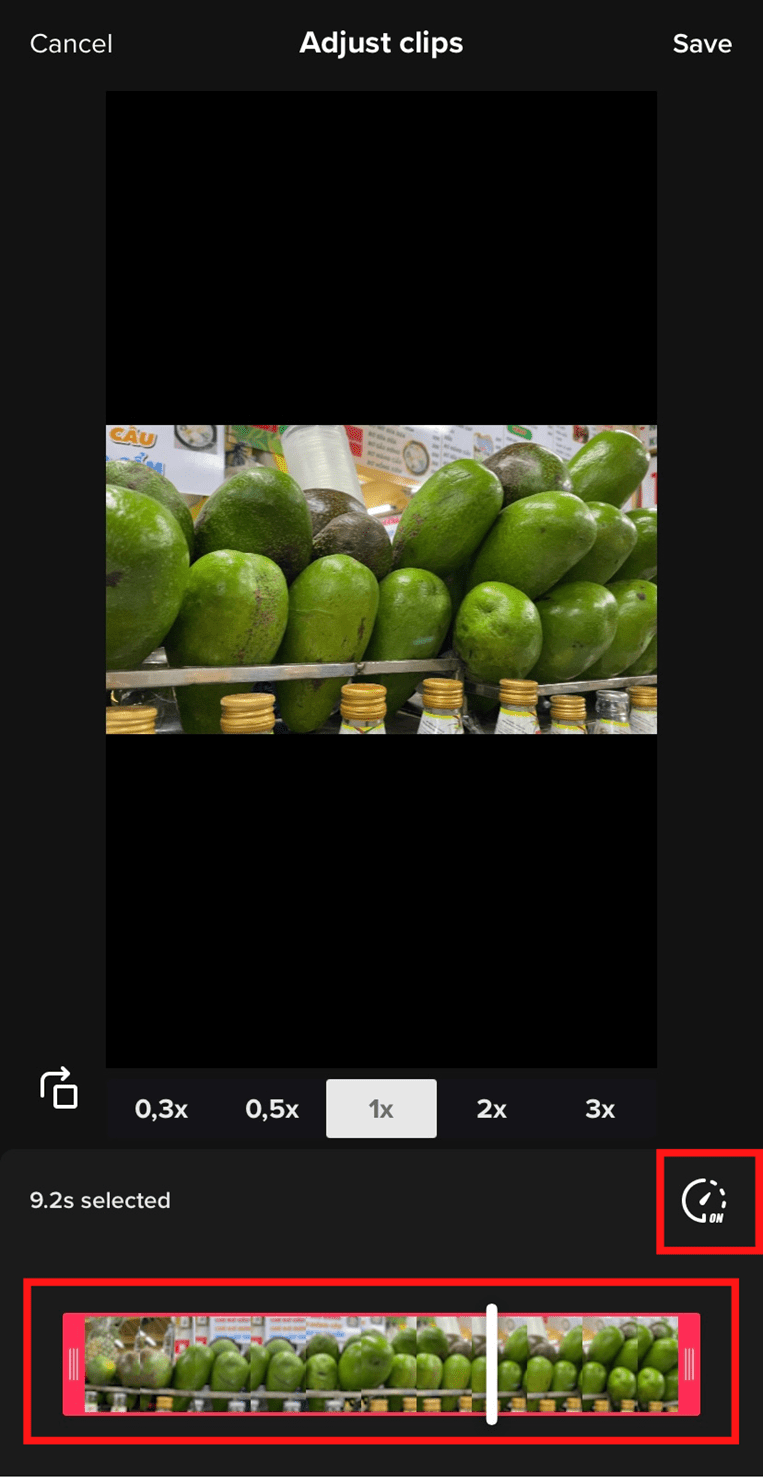 Besides, TikTok enables you to lengthen or shorten the duration of your clip by adjusting its speed. Do you see the "Clock" icon in the image above? Just tap on it, and you can speed up or slow down your video as it was recorded in time-lapse or slow-motion correspondingly.
Regarding the size of the video, TikTok recommends that it be displayed vertically with an aspect ratio of 9:16. In case your video is recorded in landscape mode, you can adjust its size by selecting the "Rotate video" icon as in the image below: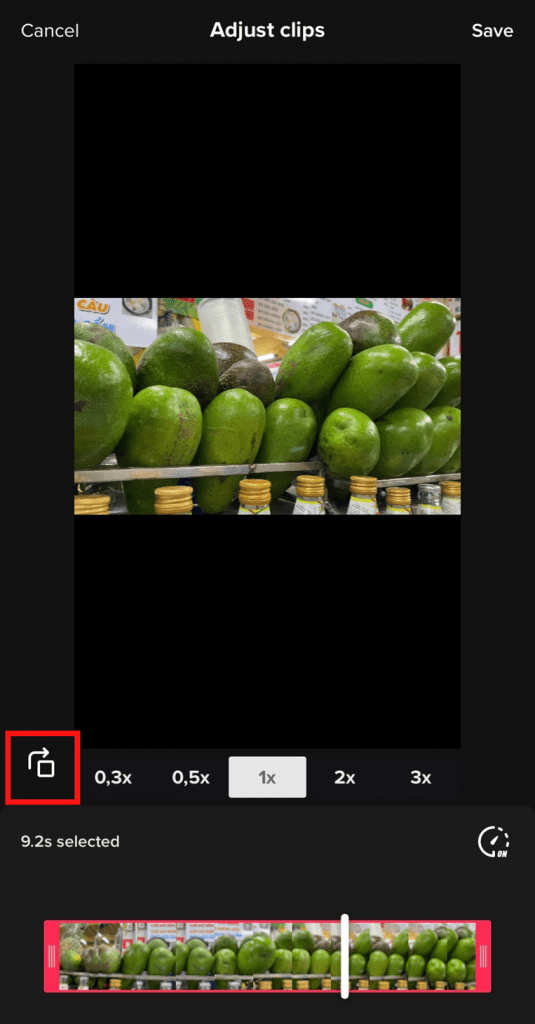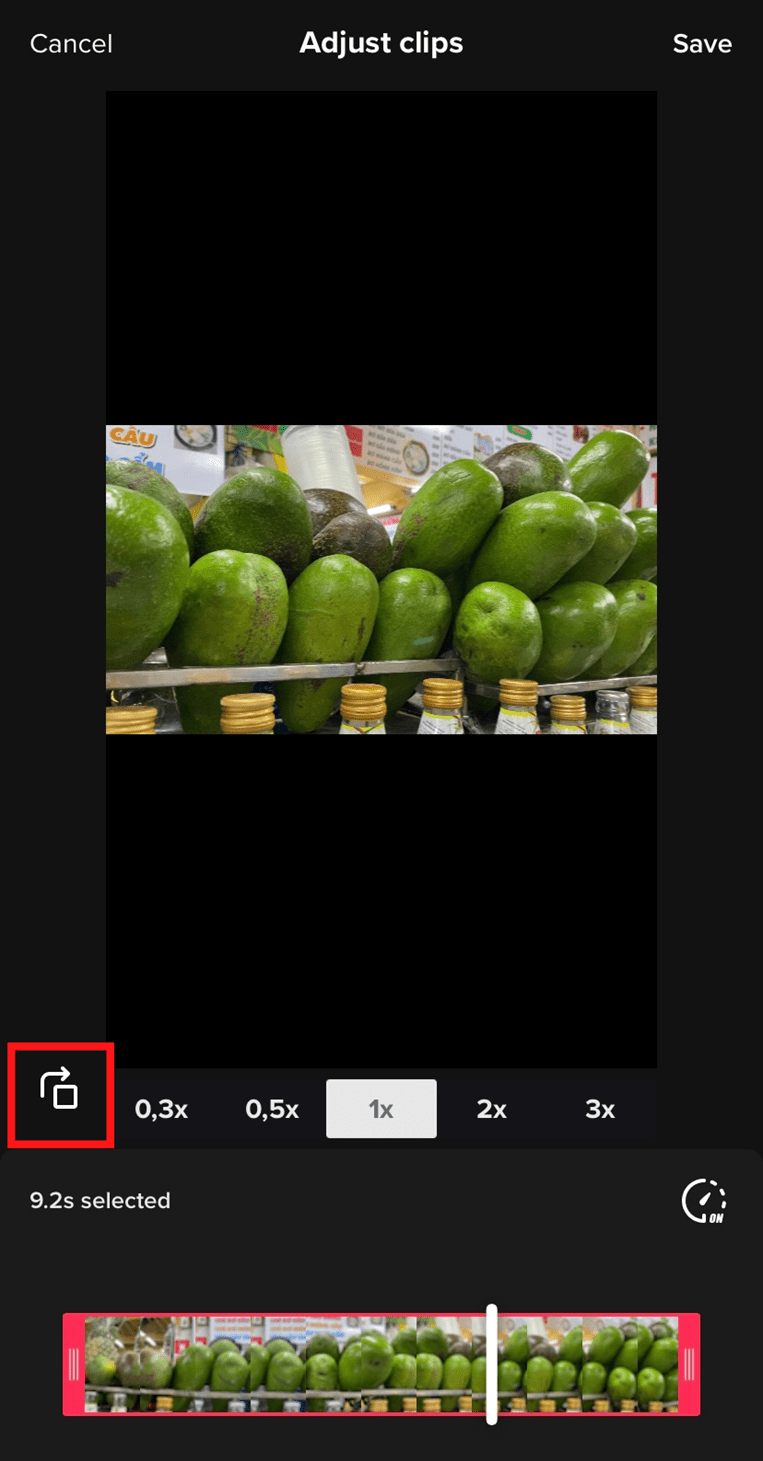 Now, your video is displayed in portrait mode, and your followers can rotate their phones to see the whole clip.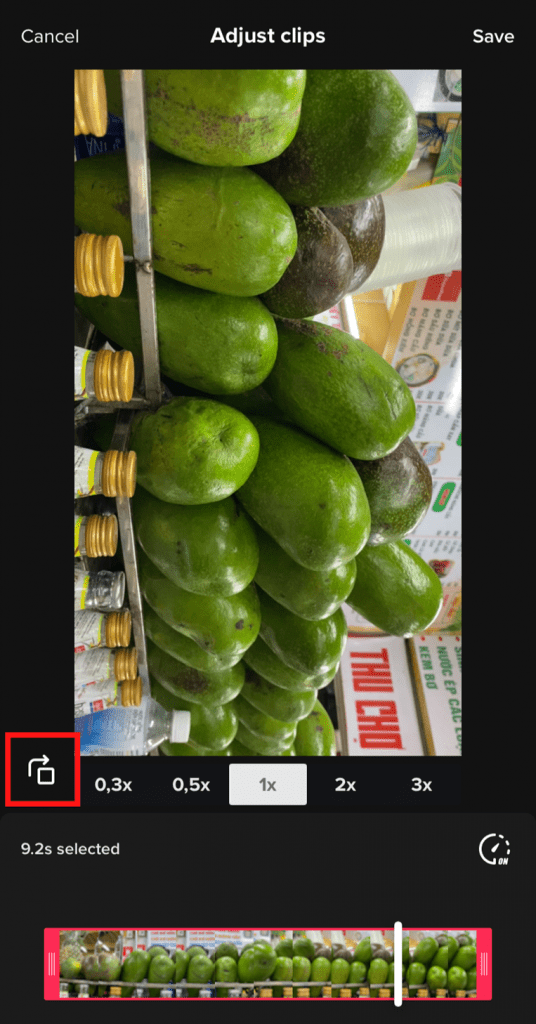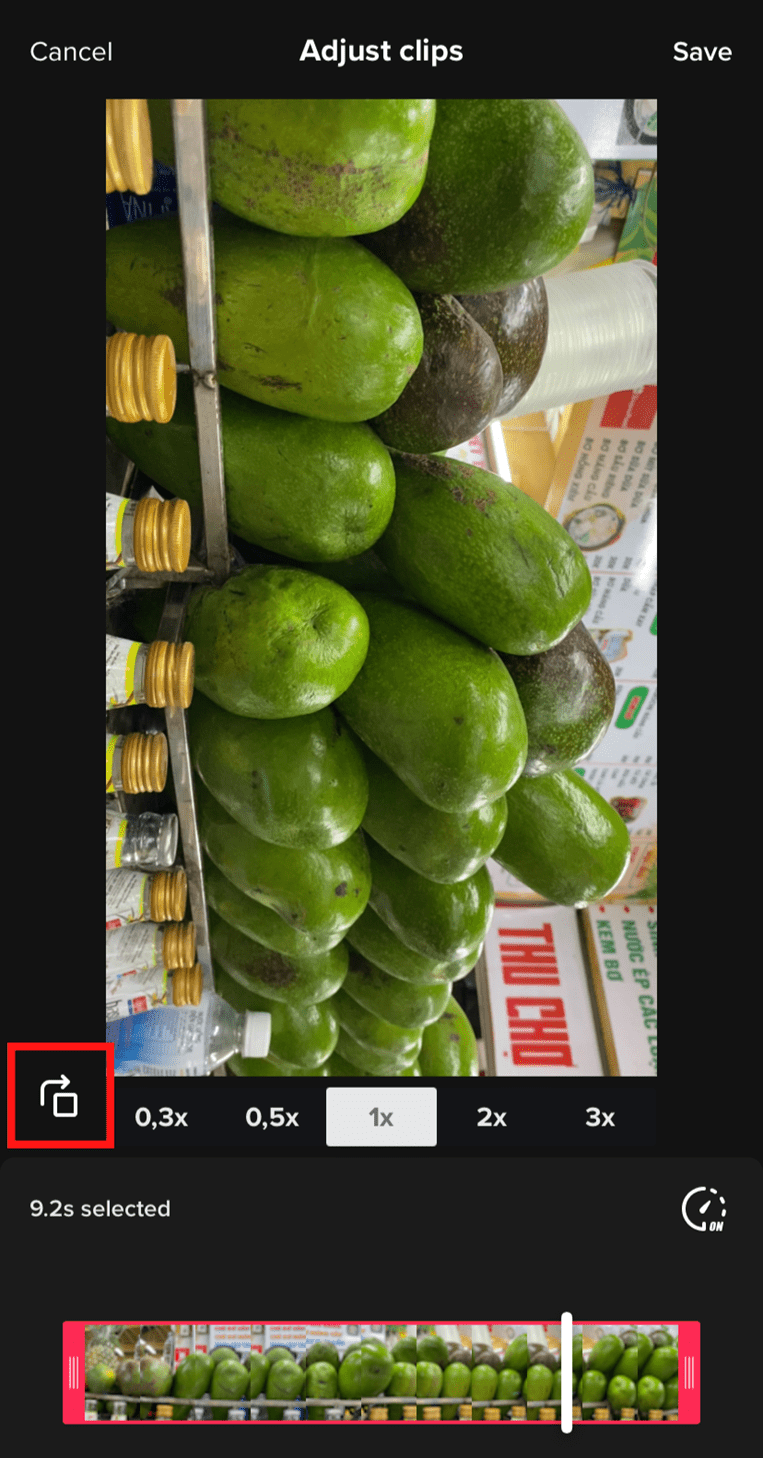 You can use some video editing apps from third parties like InShot or Cap cut. They are free to download, and it's not difficult for you to learn the basics. More importantly, you have more options regarding video frames (aspect ratio) such as 1:1, 4:3, and the like.
Step #4: Post the Video
Once you finish modifying the video's length and size, it's time to post it to your TikTok profile. Hit "Next" and you'll see the post's description section.
Here TikTok highly recommends you write an eye-catching caption and add some related hashtags to enhance your video's visibility in front of more followers. Also, you can tag your friend(s) who contribute to the video and add the location where the clip is recorded.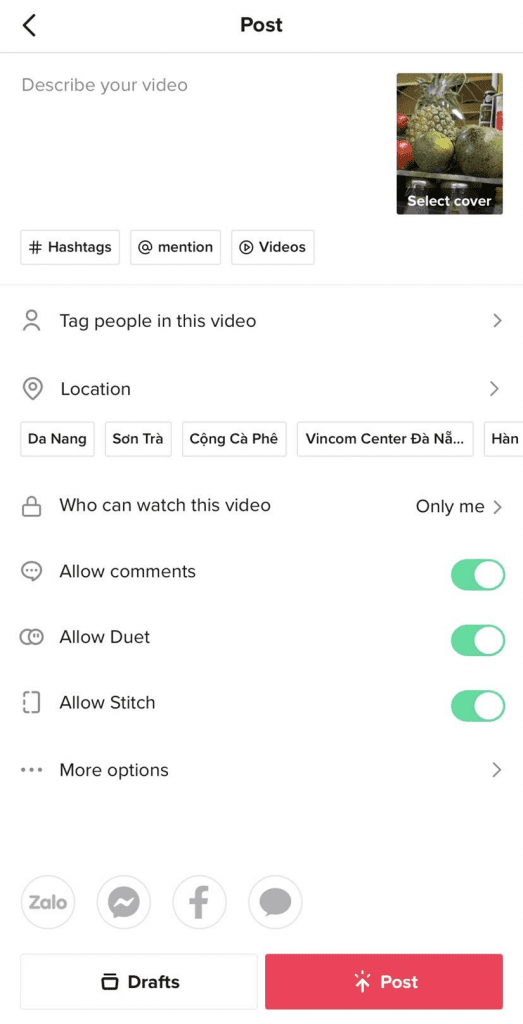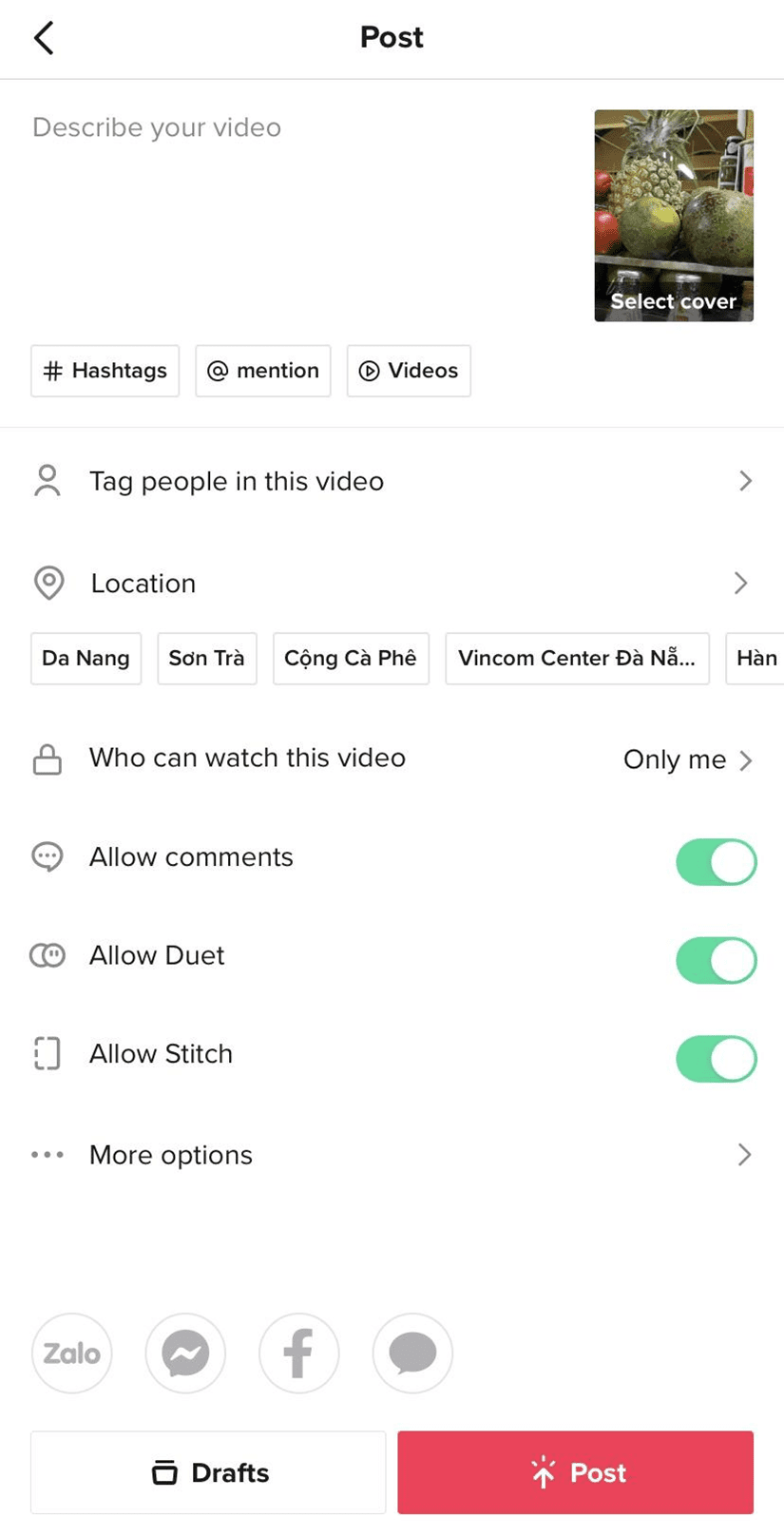 After that, tap on "Post" and your video will be uploaded to TikTok within a few seconds.
Summary
We hope that this article is a helpful tutorial that shows you how to crop on TikTok. Don't hesitate to bookmark us for more tips and tricks on social media!