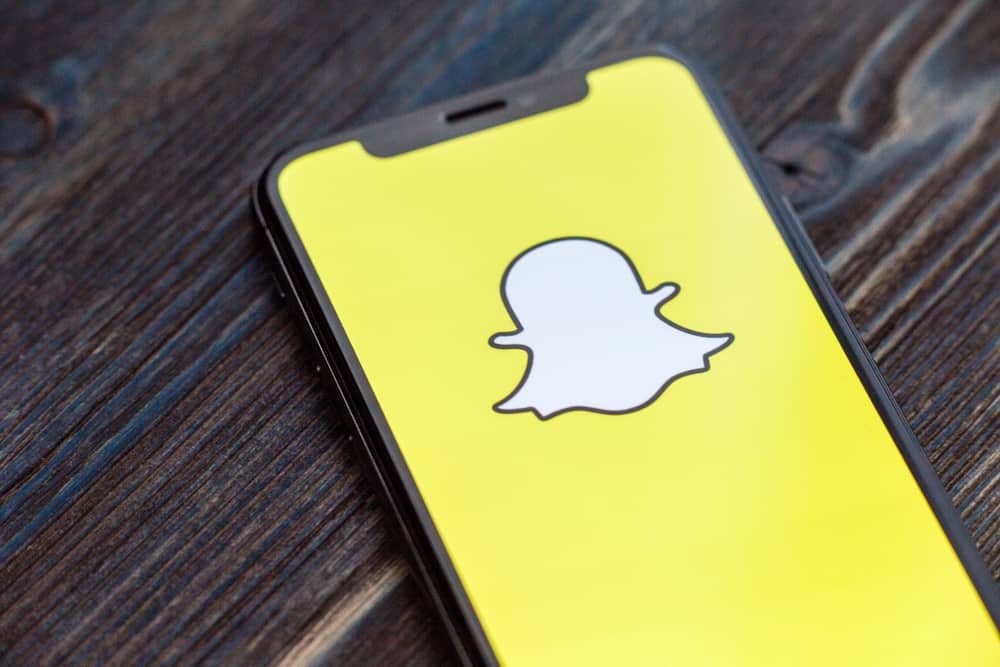 Snapchat has a reputation for having the most slang and acronyms, and for new users, keeping up with the slang can be a nightmare, especially if you have no accurate guide to help you out.
Do you know what "SN" means on Snapchat?
"SN" is one of the acronyms used on Snapchat, and today's article will help you understand what it means and how you can use it.
There are various meanings of "SN" on Snapchat. "SN" can mean "Screen Name", which people add as an alias on their Snapchat profile. Also, it could mean "Say Nothing" as someone's way of telling you not to mention when you've done something good for them. Lastly, it can mean "Sike Nah" in a conversation to mean someone typed a message as a joke.
This guide helps you understand the three meanings of the acronym "SN" on Snapchat. We will dive into various examples to see how you can use "SN" on Snapchat when messaging your friends. Therefore, stick around and keep reading the article.
What Does "SN" Mean on Snapchat?
Have you come across "SN" on Snapchat? Or maybe your friend messaged you and added "SN", but you have no idea what they meant using it? Worry no more.
We will help you understand the three possible meanings of "SN" on Snapchat.
Meaning #1: Screen Name
People have a habit of adding an alias as their preferred name on social media platforms. Even though your social media platform, like Snapchat, is registered using your official name, you have the option of adding an alias.
On your Snapchat profile, you can add an alias or username for your Snapchat account. The alias or username that you added is your Screen Name.
Let's see how SN can be used in this case.
If someone's texted you something like, "Hey Mike, what's your SN on Snapchat?" they are asking you what your username or alias on Snapchat is.
That way, someone doesn't need your full name to find you on Snapchat. They can search you using your "SN".
Meaning #2: Say Nothing
When Snapchat friends are messaging each other, it is common for them to appreciate each other whenever someone does something good to the other.
When someone doesn't want you to say thank you or wants to brush off the acknowledgment politely, they can say "SN" to mean "Say Nothing" as a way of telling you, "It's Okay" or "Save It".
Here's an example, "Thanks, Mike, I received the gift. "You can respond with, "Great, SN". In this case, you've told the person not to mention what you did for them.
Also, it can be used to tell someone not to speak about something or a given topic.
For instance, if someone is reminding you of something and you don't want to talk about it, you can text them "SN" to tell them to stop talking about it.
Here's an example. Your friend asks, "Hey, I heard you got into a fight with Tracy?" If you don't want to talk about it, you can respond with, "Yeah, but SN. Not today." Here, you've told your friend to keep quiet about the story.
Meaning #3: Sike Nah
Want to joke with someone after sending them a message?
Sike Nah is the term to use, and its acronym is "SN".
For instance, if you text someone about having prepared them a meal and they rush to appreciate you, you can use "SN" to mock them since your earlier statement was a joke.
Here's an example of a Snapchat conversation:
You: "Hey, you are back! I have prepared lunch for you. It's on the kitchen table."
Friend: "Thanks, buddy, I am so hungry. I didn't think you cared."
You: "SN! Damn right, I don't know where you think food comes from in this house!"
In such a conversation, "SN" is used to imply a joke about the earlier statement.
Conclusion
Snapchat slang is not a new thing. It keeps growing daily, and having a way to keep up ensures you don't miss out on things when on the platform.
This guide has covered what "SN" means on Snapchat and presented various examples of how to use it to help you understand it better.