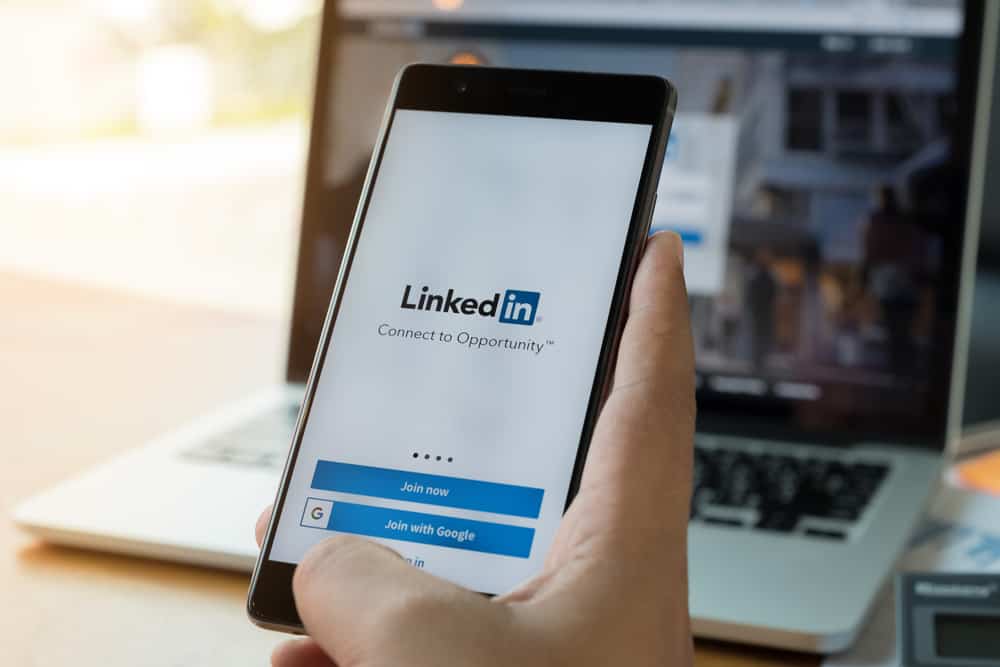 LinkedIn is made for networking. You can find people through mutual contacts or by sending invitations to connect with them. However, amidst these invites, you may feel the need to message someone on LinkedIn before sending an invite or waiting while they accept it. So, how do you message someone who isn't your connection on LinkedIn?
You need a premium LinkedIn membership to message someone who's not your connection. However, if you don't wish to subscribe to that, you'll have to send an invite to connect. Once they have accepted your invite, you can go to their profile, click "message," and write your message to them.
However, before we dive into the methods of messaging someone on LinkedIn, we also need to understand what these connections are and what your network means. Once you understand them, operating LinkedIn and expanding your connections becomes easier.
Different Methods of Sending Messages to People Who Aren't Your Connections on LinkedIn
There are different circumstances under which you would want to send a message to someone on LinkedIn. Let's dig deeper.
Method #1: Sending Messages to Someone Who Is Not a Connection on LinkedIn
This method is helpful for entirely unknown people you don't immediately know or have no mutual connections with.
LinkedIn is a professional and somewhat formal platform for expanding your network, which is why you can not just send messages to someone without accountability.
Follow these steps to connect with an interesting connection that isn't currently a part of your network:
Launch LinkedIn in the browser of your choice.
Go to the profile you want to send a message to.
Ensure your interested connection's first and last name are listed; this will allow you to send a 'connect' request to them.
Once they have accepted your connection, you can compose a message and send it to them.
It might seem bittersweet that you need to connect with someone before you can send a message to them, but it is actually quite helpful.
This way, even you won't get any spam messages. This helps keep the LinkedIn ecosystem free of useless talk and makes it easier to find better opportunities.
Method #2: Sending Messages to Your 2nd-Degree Connections
Your second-degree connections are those people who are linked to your immediate connections. In layman's terms, they are the friends of your friends.
But if you are using the free LinkedIn version, follow these steps:
Launch LinkedIn on your desktop.
Go to the profile you want to send a message to.
Click on 'connect.'
Please write a message to the person, explaining why you would be interested in being their connection.
Hit 'send invitation.'
When and if they accept your invitation, you can visit their profile and click 'send message.'
If you're a premium LinkedIn member and have LinkedIn InMail, you don't have to follow the following steps. You can directly message your second-degree connections without actually being connected. You should open their profile and click on the 'InMail' option to write and send your message.
Sending Messages to Your Connections on LinkedIn
This is the most prominent mode of sending messages and also the easiest. Your connections are curated to create a network which is why you want to send them a message the most. Let's have a look.
Launch LinkedIn on your desktop.
Go to the profile of your connection.
Spot and click the 'Message' button on the right side of the screen, parallel to their profile picture.
Once you are redirected to the new message window, write your message and click 'send.'
When you send a message to someone already your connection, the message will automatically go to their priority folder. This will make it easier for you to get a reply.
Endnote
LinkedIn has always been a corporate platform. This is why all steps need to be taken with some level of authentication and accountability. You don't have to meet many conditions before sending anyone invites. However, the approval of each connection needs to be met by both the sender and the receiver.
Once it has, you can message each other back and forth without trouble! It is just a one-time hassle.
FAQs
How can I message someone on LinkedIn for a job?
The steps are the same to send any kind of message. However, it would be best if you opted for a polite and formal tone. Avoid spamming in case of late replies, or seek an official email from the individual's profile!
Are LinkedIn messages visible to the public?
Not at all. LinkedIn messages are only visible to the sender and receiver. The public does not have access to them through your profile.
Can you turn off read receipts for Linkedin?
Yes, you can! Just go to your profile, then click on settings and privacy. Under 'communications,' click on 'messaging experience' and toggle off the read receipts. Now the sender won't know if you have read the message.