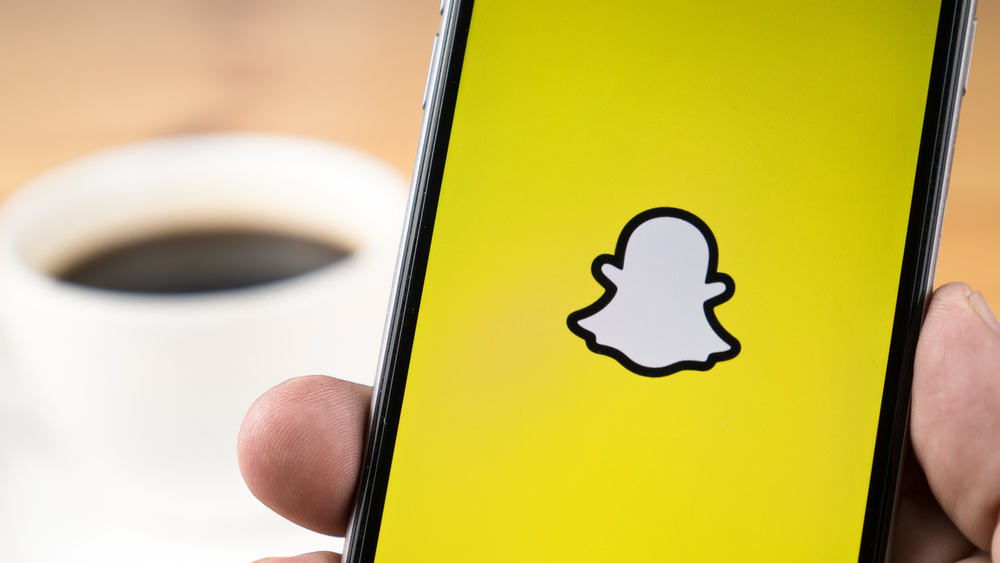 You might have certain friends that you text or snap with regularly.
Having your best mates chat pinned is beneficial and saves time during our daily routine.
But what does a pinned conversation mean on Snapchat?
A pinned conversation on Snapchat means that you will always see the pinned person's chat at the top of your chat list. When you pin someone to your Snapchat, their account will always appear on top of your Snapchat DMs.
Read along further to discover more about pinned conversations on Snapchat as we talk about what a pinned conversation is, how you can pin a conversation on Snapchat and the benefits of pinning your Snapchat conversations. So let's dig in!
Overview of Pinned Conversations on Snapchat
A pinned conversation will always appear at the top of your chat box. It will remain at the top position even when there are no new messages from the pinned conversation.
This saves you time to text your regular texting buddy, and their chat box doesn't get lost in your messages list.
It is important to note that you can pin multiple chats on Snapchat. The pinned names and accounts will appear on the top spots of your chat box in the order they were pinned.
Now we will look at how you can pin any conversation on Snapchat.
How To Pin Your Conversations on Snapchat
The method to pin your conversations on Snapchat is pretty simple. Just follow the steps below:
Open the Snapchat application and log in.
Open chats by swiping right or tapping the "Chat" tab.
Find the chat you want to pin.
Long-press the chat for various options.
Select "Chat Settings."
Choose "Pin Conversation."
The conversation will now be pinned at the top of your chat box.
You can repeat the same steps to pin other chats as well.
How To Unpin a Snapchat Conversation?
To unpin a conversation on Snapchat, follow the steps below.
Long-press the pinned conversation.
Open "Chat Settings."
Tap "Unpin Conversation."
Your chat will no longer be pinned.
Other Pin Features
Apart from pinning your most frequently contacted conversations to the top of your chat box on Snapchat, you can also win your favorite conversation in another category called 'No.1 BFF!'
To get the No.1 BFF, you need to:
Long-press the chat you want.
Choose "Pin [name] as your No.1 BFF" from the options.
You can pin your best friend's conversation as your BFF #1 to give that chat a special feel! Just as a tribute to your friendship.
This feature for Snapchat is only available to Snapchat + users, a subscription offered by Snapchat in selected countries.
Benefits of Pinning Your Snapchat Conversations
293 million people use Snapchat daily. It's part of the routine for many people who use Snapchat to connect with friends, maintain streaks, and talk to family and friends.
With advancements in technology, our social circles have expanded exponentially. In these busy times, chats from our loved ones can get lost within chats from other friends and groups.
Pinning conversations can help you remember to text your friends daily and ensure you don't miss notifications.
You also might need to contact your close ones in a hurry; again, pinning a conversation will give you quick and easy access to their chats.
Conclusion
In modern times, soft skills are of great importance, especially among the youth who depend on technology to carry out daily activities.
Knowing how to maximize the utility of applications can be a handy skill, even if it's not used frequently.
Pinning conversations can save time and remind you to text your loved ones regularly. Pin your favorite chats and get Snapchatting!
FAQs
Why can't I see the recently pinned chat in my chat box?
Sometimes, you might have to refresh your chat box for changed settings to apply physically. From the top of your chat box, pull down and release the screen to refresh your chat box. Your pinned chat should be at the top of your conversations.
Is there a limit to how many conversations I can pin?
No, there is no limit to the number of conversations on Snapchat that you can pin. However, it is recommended not to pin more than 5 chats at a time, or else you'll have too many chats lining up at the top of your chat box, ultimately leading to confusion and the same hassle.
Does the other person receive a notification if I pin their conversation?
The other person won't receive any notification if you pin their conversation. You can pin and unpin chats without anyone finding out.