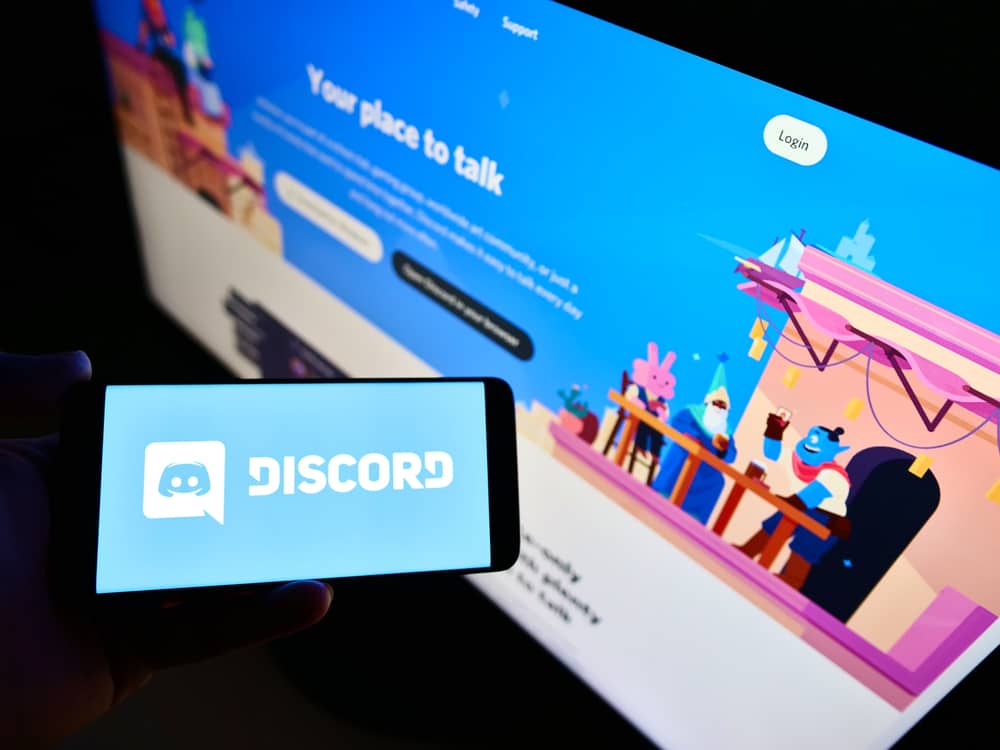 Communication on Discord is achieved through text and voice channels.
The platform allows you to create communities called servers dedicated to a particular topic.
Like any community, each server has rules, guidelines, conduct, and so on, which every member must follow.
Sharing these pieces of information randomly can make the server disorganized.
Therefore, you can create channels devoted to particular messages.
If you just created your server, you may wonder what channels to add to a Discord server.
The servers to add to a Discord server include:
– Welcome channel
– Rules and guidelines channel
– Bot channel
– Announcement channel
– Clips and video channel
There are other valuable channels every admin should add to their server to ensure proper management. All of these channels will be explored to some extent in this guide. Keep reading to find out about them.
What Are Channels on Discord?
As a social platform, Discord gives its users a lot of autonomy.
One of these is the ability to create servers on topics such as gaming, study groups, friends, family, and community. After creating a server, you must add text or voice channels.
Channels on Discord are where real fun and excitement are created. They are places where you can talk, connect with others, and share ideas and information on different topics.
For example, on a text channel, members can share memes, emojis, newsletters, news, different and so on. 
Similarly, a voice channel permits sharing jokes and having thoughtful arguments and discussions.
Creating channels on different ideas guide members and keeps the server organized. It also helps in managing the server efficiently.
If you just created a server, you may wonder what channels are necessary to add to a Discord server. Read on to find out.
12 Important Channels To Add to a Discord Server
Channels direct and guide members of a server. It also helps the admin(s) manage the server accurately.
The following are twelve channels every server should have.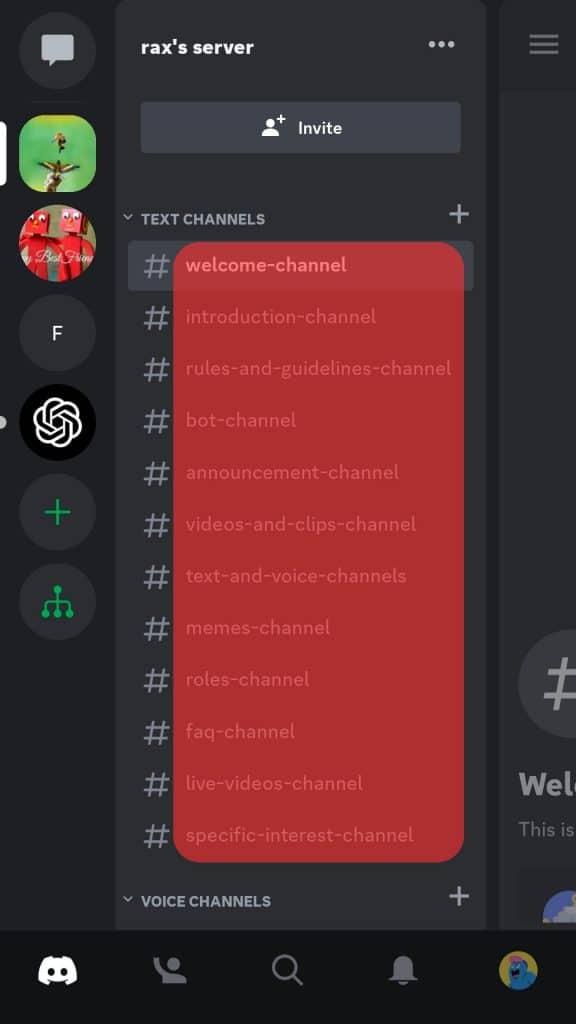 Channel #1: Welcome Channel
The welcome channel is used to welcome new members to a server.
It is a way to make visitors feel at home and calm. It is also an excellent way to introduce them to the server and its purpose. 
To shed some admin responsibilities off your back, you may assign this role to a bot.
As such, the bot can send a welcome text, instructions, and important server rules to the new visitor's inbox.
Channel #2: Introduction Channel
Create this channel for members to introduce themselves, their interests, and so on.
Channel #3: Rules and Guidelines Channel
As the name implies, this channel is devoted to rules and regulations guiding the channel.
It informs new members what and what not to do.
Creating this section ensures everyone conforms to the server's guidelines and comports themselves.
Channel #4: Bot Channel
Bots are designed to perform tasks automatically.
People use it to automate their workflow and facilitate user interaction. Whether you have a large server or just starting, having a bot channel will make your life easier. 
Bots perform various functions and features, such as sending instructions, guidelines, rules, pictures, videos, etc. They also delete messages and warn members who go against the server's rules.
Bots help you manage your channel when you are engaged with other things.
Channel #5: Announcement Channel
An announcement channel is a must for every server.
It is a place to disseminate vital information that members need to know.
It is an effective way to keep users updated on the server's recent events and news.
Channel #6: Videos and Clips Channel
This channel is essential to help members initiate conversations with videos.
In other words, your community members can upload videos, GIFs, and funny memes to this channel and discuss them.
Channel #7: Text and Voice Channels
Discord automatically adds a text and voice channel when you create a server.
The text channels allow members to chat over text messages, videos, images, stickers, and emojis.
On the other hand, the voice channels are for voice and video calls, streaming, and screen sharing.
Channel #8: Memes Channel
If you want to spice up your server, adding a meme channel should be on your list.
This channel allows members to post hilarious images, videos, or GIFs on the channel to make others laugh.
This channel lets individuals know not to interrupt other conversations with funny content. It's best to mute this channel for people who might not be interested.
Channel #9: Roles Channel
As you gather more members and your server becomes more extensive, your responsibilities as an admin are getting wider.
This is where the roles channel comes in.
The channel enables members to assign roles. To receive a specific role from the bots, members can then respond to each message to clarify which role they want to choose.
Channel #10: FAQ Channel
You can use this channel to create frequently asked questions and supply answers and responses to them.
Channel #11: Live Videos Channel
You can create this channel for live streaming.
To make your work easier, add a bot to notify your followers whenever your stream is about to start.
Since everyone may not be interested in streaming, allow your members to mute this channel if they want.
Channel #12: Specific Interest Channel
Members with similar interests in a particular topic or idea can join this channel to connect.
These interests may include business, crypto, particular games, etc.
Conclusion
If you wish to have members with similar interests, it is best to create a server.
Each server must have channels to help members feel at home and have the utmost fun.
While Discord automatically creates a text and voice channel for you, you should create additional channels for your members.
This guide has done a great job showing you the best 12 channels to add to a Discord server.