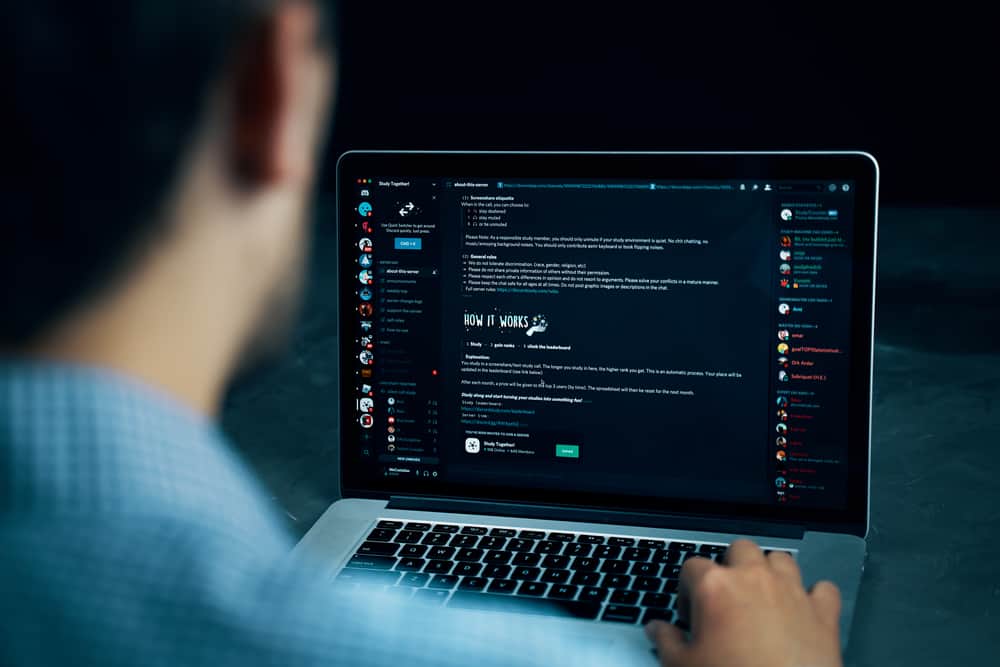 A Discord profile picture is an important feature that tells your personality. When you have a unique profile picture, people will respect you.
But why can't you change your profile picture on different servers?
Discord allows you to have a single profile picture for all servers, although you can change your nicknames. Therefore, you must ensure the best and most presentable profile picture.
A good profile picture on Discord depends on your creativity. You can make a custom Discord profile picture by finding a suitable picture and uploading it to a project for resizing. Make it circular and within the required size by Discord and personalize it with visual elements. Once everything is ready, and your profile picture is unique, upload it to Discord.
Making a Discord profile picture can be challenging when you don't know the steps involved. This guide has explained the best tips you must consider when making a profile picture and how to make a custom profile picture on Discord.
Tips When Making a Discord Profile Picture
A Discord profile is the first thing that tells people who you are before they interact with you. Many people look at profile pictures before talking to a person, and it is best to present yourself in a unique and presentable manner.
When making a profile picture, it is advisable to follow the best tips to ensure your picture is unique and attractive.
Tip #1: Bring Your Profile Picture to Life
If you want to use your picture as the profile picture, ensure you use flattering angles and poses to make it attractive. Some lighting and other expressions would help your profile picture to look lively and attractive.
Moreover, using your picture is a great way of introducing yourself and enabling you to connect with new people.
The profile picture you decide to use should depend on the type of server you are running. If you want to grow your online following, don't hesitate to upload your real picture.
Tip #2: Don't Use the Default Profile Picture
When you have not yet set your profile picture, Discord will assign you a default one.
It is advisable to modify the default profile picture to be unique and challenge your Discord friends to do the same.
Some simple tricks you can apply to modify the default pictures are adding some awesome stickers and other elements that will transform it.
Tip #3: Be Unique with GIF
If you are keen enough, you will realize many Discord users, especially those subscribing to a Nitro package, go the extra mile to use a GIF instead of a normal picture.
This is a great way of staying unique because not everyone on Discord can use GIFs as their profile picture.
Tip #4: Be Creative
Creating the best Discord profile requires you to have artistic skills.
Don't be afraid to play with various elements and make your profile great.
If you are not confident about your artistic skills, choose third-party tools to help you customize the best picture.
How To Make a Discord Profile picture
Making a Discord profile picture is easy because of the introduction of numerous tools.
You can decide on the tool you can use to customize your profile picture, but the following are the general steps when making a Discord profile picture.
Step #1: Find a Photo to Use as Your Discord Profile picture
The first thing you must do when creating a profile picture for Discord is settle on a picture that you would upload.
Most people don't choose their real pictures for their avatars. Thus, if you want to follow the same route, choose a photo that will display you as you want.
You can use Google image to find a suitable image that will be your base
Step #2: Resize the Photo
After settling on a picture you want to use, you can use a third-party editing tool you trust to resize it.
There are many tools like Kapwing.com, and you can select the suitable one.
Once you choose your editing tool, upload the picture you chose earlier and start editing it.
Step #3: Add More Effects
Depending on the tool you choose, others allow you to add more effects, like changing the background, adding filters, and adding some text if you want.
It is recommended to add more effects to stand out on Discord.
Step #4: Add the Profile Picture to Discord
When you are satisfied with how your picture looks, it is time to upload it on Discord and publish it.
Ensure the profile picture you edited is downloaded on your computer, then proceed as shown below to upload it on Discord.
Open Discord's profile settings by tapping the gear icon.
Click on the edit icon beside the profile avatar.
Choose the file you downloaded on your computer, and tap the "Open" button.
Because you resized your photo earlier, Discord will not require you to resize it again. Now you can upload it and check it out.
Conclusion
A Discord profile is important in marketing yourself on Discord.
A good profile picture is recommended to make you unique on the platform.
This post has explained the clear steps to making a Discord profile picture.
Follow it if you want a professional avatar on Discord.
Frequently Asked Questions
How do I make a GIF for my Discord profile picture?
Discord limits users without a Nitro package from uploading GIFs as their profile pictures. You must subscribe to Nitro to use a GIF on your profile picture.