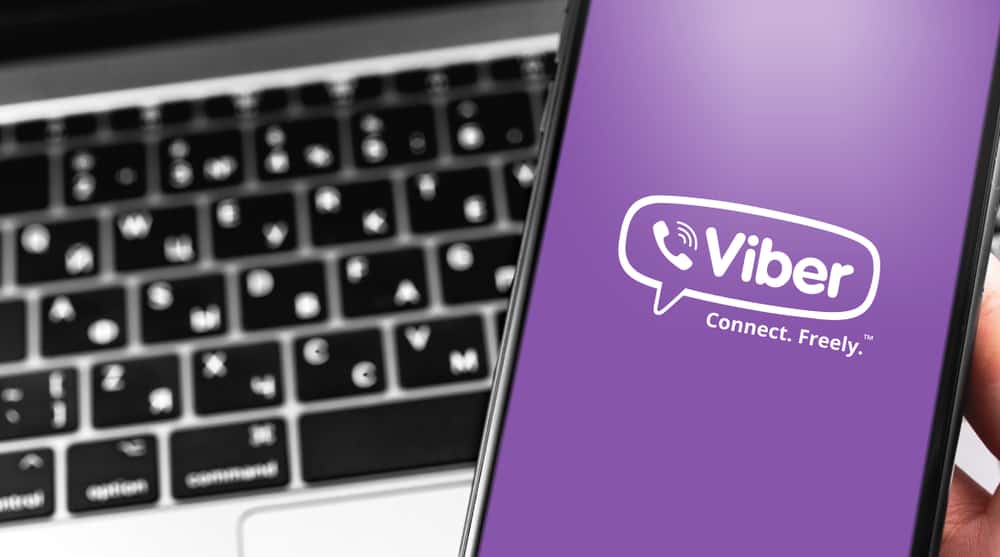 Do you need a phone number to use Viber? If that's the case, can you call and talk to your friends and families via Viber without linking it to a phone number? Well, let's find out.
Generally, you need a working phone number to use Viber regardless of your operating system or device. SMS verification is part of setting up your account. Hence, the importance of a phone number. Also, Viber doesn't let users open a Viber account using an email address. But there is a way to use Viber without inputting your phone number. A virtual number will let you activate a new Viber account.
Sounds complicated? It's not. There are legitimate online service shops that sell virtual phone numbers. You can also find free virtual numbers online.
Let's explore further and find out how we can use Viber without activating it with our phone numbers.  
Overview of Viber Account Activation
More than one million people use Viber to communicate with their friends and family due to the end-to-end encryption feature. Users' voice calls, texts, and video calls are private. A third-party individual or agency can't intercept texts, voice calls, or video calls.
You'll need an internet connection, an operating system compatible with the Viber app, and a phone number. But you'll have to register your Viber account on your phone to use the PC version.
You may have observed that the app will ask for a phone number when opening a new Viber account. Viber uses your phone number as your ID. Therefore, it's hard to use Viber without a valid phone number whether you're doing it on Android, iOS, Mac, Linux, or Windows.
Viber doesn't ask for an email when activating a new account. Therefore, you can't use your email to open a new Viber account.
So, how does one set up a Viber without a valid phone number?
Setting Up a Viber Without a SIM-Tied Phone Number
It's possible to create a Viber account without using your phone number. You'll need to use a virtual number to access the code that will activate your Viber account.
Providers don't tie virtual numbers to any physical location. Although it's identified as virtual, it acts like an actual phone number. The number receives or makes calls on any mobile device.
You won't require a physical address or a SIM card to use a virtual number. The calls and texts will go through VoIP (Voice Over Internet Protocol). Therefore, using virtual phone numbers will be a better and safer alternative if you wish to use Viber without using your everyday phone number.
Here's a step-by-step procedure to create and use Viber without a working phone number.
Download and install Viber on the phone. 
Go to a virtual number provider online and register. Try Google Voice. You can have a personal or business Google Voice number.
For this case, tap "For personal use."
Select your device from the options (Android, iOS, or Web).
Download Google Voice on your device.
Launch the app.
Sign in to Google Voice.
Go through the Privacy Policy and Terms of Service.
Hit "Continue" and then "Search."
Search for a virtual number. You can do it per area code or city.
When you find a number, tap the "Select" option next to the number.
Stick to the on-screen instructions to finish the registration process.
Return to your Viber account and enter the virtual number into the "Phone number" space.
Go to Google Voice and click the "Message" tab.
Copy the verification code from Viber and use it to activate your Viber account
The VoIP number will let you communicate with people via Viber without needing a phone number or a sim card. Once you register and activate your Viber account, you can link the account to your PC without needing a phone number.
Install Viber on your PC.
The app will request you to scan a QR code using Viber mobile.
Open Viber on your phone and click the menu (three-dotted button).
Click the "QR icon."
Scan the QR code on the PC.
Click "Sync."
Final Thoughts
One can use Viber without needing a phone number attached to their physical address or a SIM card. Virtual phone numbers make this possible. You can get them online. Remember, you're not limited to Google Voice. There are lots of providers who offer free and premium virtual numbers.
Try it out and share your Viber experiences with us. We would love to know if you finally activated your Viber using a virtual number.
FAQs
Can I run two different Viber accounts on one device?
Yes, you can. But you'll need a Clone app to do this. The Clone app will help you clone your Viber app. Download and install a Clone app on your phone, open the app and navigate to the "Clone App" tab. Add Viber and create Viber's clone. Launch the cloned Viber and set it in motion with your second phone number.