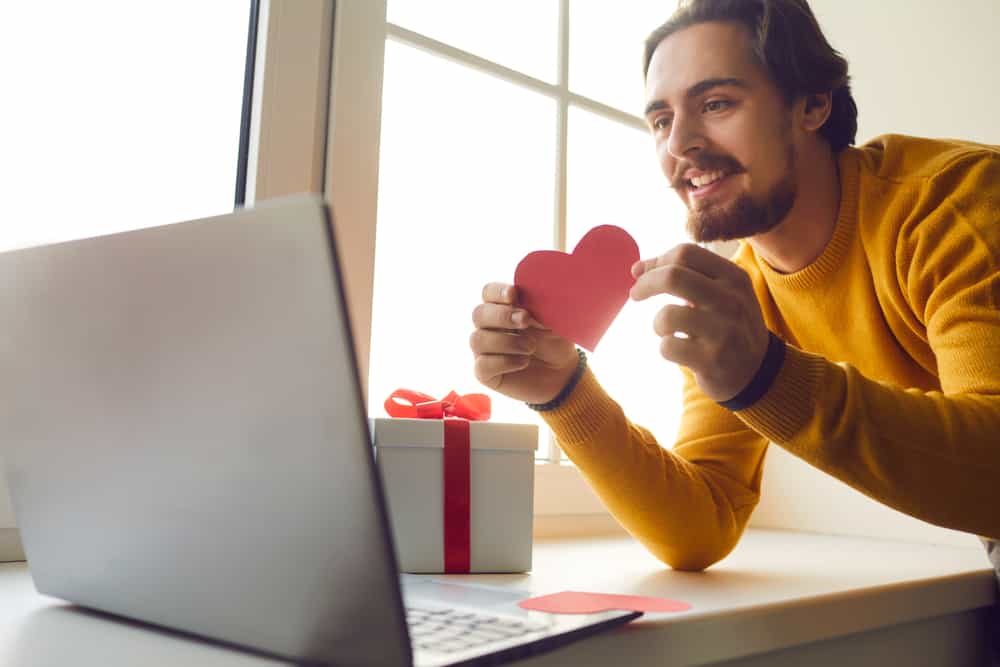 WhatsApp is a great way to connect with friends and family through text and calls. You can share images and videos with your contact to aid your conversations. It is compatible with Android and iOS and has a web version.
WhatsApp is a convenient and affordable way to connect with a girl you are interested in. How can you tell a girl you love her on WhatsApp?
Be personable to talk to over text. You should be confident but avoid engaging in dirty talk. Send a clear and concise text message containing how you feel; however, a video call is preferable. Give her some time to think about what you said.
This article will cover the process of telling a girl you love her using WhatsApp. It shows what you should do before, during, and after this process.
Chatting With Your Crush on WhatsApp
Every relationship begins with getting to know the person you are talking with. This usually starts when you get her number and are trying to connect and see if you have enough things in common to move on to the relationship stage.
Usually, the talking stage takes from a few days to a few months, depending on the strength of the connection between both parties.
How To Tell a Girl You Love Her on WhatsApp
Telling a girl about your feelings is tricky because most guys do not like being turned down. There is also no way to know if a girl truly feels the same way about you, so you have to roll the dice and see what happens.
However, before you lay it in, there are a few things to do. Here are the steps to take to tell a girl that you love her:
Step #1: Be Personable
The girl may not fully understand your personality when using instant messaging platforms like WhatsApp. Usually, a physical meeting would be a better way to show this side of you.
However, you can do a few things to appear more personable over text. Always try to use proper grammar and spelling. This makes you sound intelligent because women value great communication.
You also need to ask questions and give compliments. Women love to be complimented and would respond to your questions if phrased correctly.
Always be polite and show her you care about her stories, feelings, and opinions. The ultimate trick is to make her laugh consistently because it lowers her guard and makes her feel more connected to you.
Step #2: Be Confident
Confidence is highly attractive to women. You do not want to sound desperate because women easily get put off by desperation. Always use confident and assertive words that show you can take the lead.
Be clear and concise in your speech without sounding undecided or vague. The more confidence you portray over WhatsApp, the higher your chances.
Step #3: Avoid Dirty Talk
While you aim to be confident, avoid talking dirty talk too soon. A little flirting is a great way to spice up the conversation, but dirty talk can turn a girl off quickly.
Flirting lets her know you have a romantic interest in her before you say it. If she flirts back, it might mean she is also romantically interested in you.
It is okay to tease her in a lovable way as you try to make your phone calls more fun.
Using dirty words too early makes you seem desperate because she is not your girl yet. Until then, any wrong move can bring everything crashing to the ground.
Step #4: Use a Text Message
Having laid a strong foundation and connection with your love interest, you must choose the right medium to communicate your feelings.
Most women want a romantic experience that WhatsApp cannot fully fulfill, which is why you need to think of a better medium.
You should try to nudge her into frequent voice or video calls beforehand so she gets comfortable speaking with you. However, WhatsApp text can also work. The goal is to be clear about your feelings.
Here is an example:
"Hey [girl's name], I just wanted to let you know that I have strong feelings for you and realized that I love you. I know this may be sudden or unexpected, but I couldn't keep these feelings inside any longer. I would be honored if you would give me a chance to love and cherish you."
Step #5: Use a Video Call
A video call is a more personal way to express love to a girl. It allows you to look at her while you express your feelings and see her initial reaction.
This ensures she is in the right environment and gives you her undivided attention. Tap on the video icon beside her name to place a call. You can also place a voice call.
Step #6: Give Her Time
If you have done all steps correctly, your proposal will not come as a shock to her. Usually, she would ask for some time to consider, which you should give her. This helps her to assess her feelings for you.
In Conclusion
WhatsApp is a great platform to interact with friends and family. It is also a great way to maintain contact with your love interest. If you cannot physically meet, you can tell them how you feel using WhatsApp, text, or call.
Not to worry. The process to do this and tell the girl you love her is clearly outlined in this article above.
FAQs
Can I tell a girl I love her using WhatsApp status?
Yes, but it is not advisable. It is better to make it an intimate experience. Using your status means others might know you love her before she does, which can put her under undue pressure.