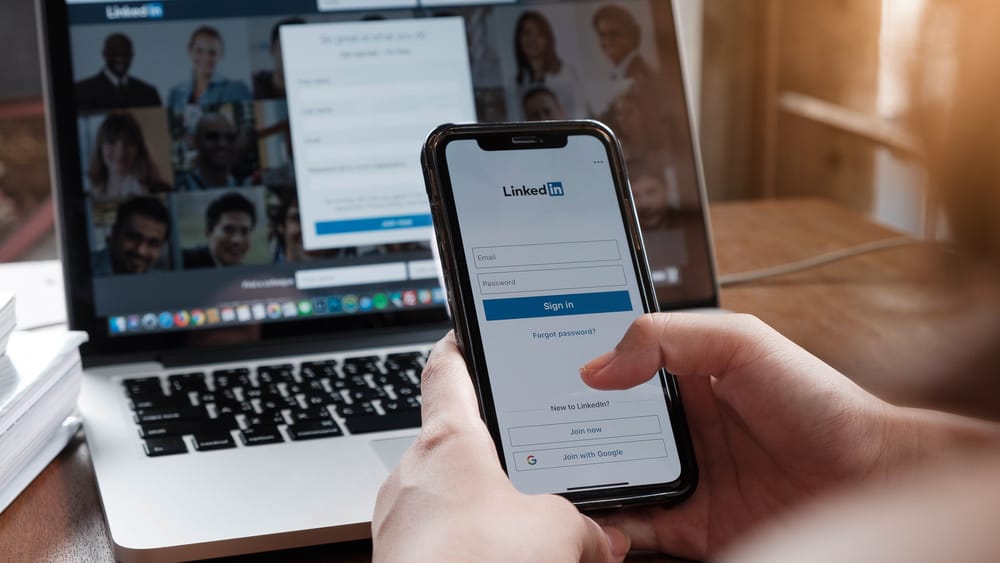 Like Facebook, Twitter, or Instagram, LinkedIn is a social media platform connecting users worldwide. However, its target customers are those who want to build a professional profile. They are entrepreneurs, local brands, experts, or applicants seeking a new job. This is the "unique selling point" of this platform.
Specularly, LinkedIn will automatically send all the notifications to your email and keep you up-to-date. However, you may find it uncomfortable as your email feed is full of LinkedIn notifications, and you need to spend time cleaning it up. To stop LinkedIn emails, you can navigate to the Email section on LinkedIn and disable the option.
If you're tired of receiving so many notifications to your email, don't look any further because this is what you're looking for.
This article will provide a step-by-step tutorial to stop or filter emails that LinkedIn sends you. Now, let's get started!
Step #1: Log In to Your Existing Account on LinkedIn
To begin with, you need to access LinkedIn. Provide the email and password you used to register an account on this platform and login. Remember that your account should be verified according to LinkedIn's requirements to keep your information secure from Internet thieves.
LinkedIn is a decent platform to build your professional profile. Thus, don't hesitate to join. LinkedIn is free to download, and you can sign in by email/phone or connect with your Apple/Google account. It only takes a few minutes to enter your information and verify your account.
Step #2: Find the Email Section on LinkedIn
To stop LinkedIn from sending notifications to your email, in this step, you must navigate to the Email section and change the settings.
Tap on your profile picture at the top-left corner of your Homepage screen and select "View Profile."
Then, look for the icon with the shape of gear on your Profile page and tap on it to access LinkedIn Settings. Tap on the Communications section. You can control this app's emails, invites, and notifications there.
Next, choose "Email," and there's one step left to stop receiving emails from LinkedIn that may distract you.
In the next part, we'll show you how to stop LinkedIn from sending you notifications via email.
"Communications" is a useful section where you can manage your interaction on LinkedIn as follow:
"How you get your notification" – allows you to receive LinkedIn notifications via web and app, email, and the pops up on your device.
"Who can reach you" – lets you control who you'd like to get communications from, including "Invitations to connect" and "Messages."
"Messaging experience" – allows you to customize "Read receipts and typing indicators," "Messaging suggestions," and "Message nudges."
Step #3: Disable the Email Notification From LinkedIn
Being a user of LinkedIn, you'll receive the following notifications to your primary email address:
Conversations: messages, posts, and comments.
Enterprise products: latest updates about recruitment programs from companies on LinkedIn.
Jobs: job posts and hiring insights to help you prepare a better curriculum vitae.
Network: groups, events, anniversaries, invites, and birthdays of other people who connect with you on LinkedIn.
News: Top professional news (or LinkedIn calls it Daily rundown).
Profile: Endorsements (the assessment from your first-degree's connections to validate your skills added on LinkedIn) and profile views.
To turn off the Conversations notifications, tap on it, and you'll be redirected to a new screen showing some options related to messages, posts, and comments. Disable the green button next to "All conversations" to stop all the related notifications from popping up on your email.
Besides, you can adjust some options instead of turning off all the notifications if there is still important information that you want to update. For example, you can select "Weekly digest" to get all the messages you have received within one week in one email.
The same principle is applied to other options in the "Email" section. Just repeat what we instruct above to stop what you don't want LinkedIn to send to your email.
Final Words
Congratulations! We hope this article helps you clean up your email feed by stopping automatic emails from LinkedIn. Don't forget that we're a reliable source where you can find thousands of tips and tricks about social media. Keep following for more!