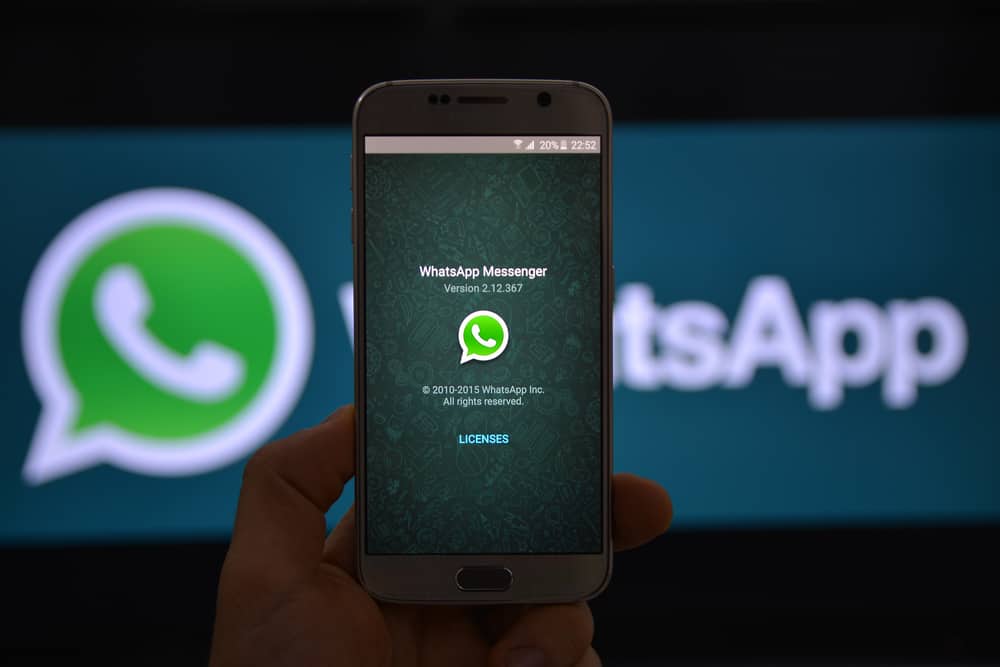 When registering for WhatsApp, your phone number is required to authenticate by receiving an SMS verification code or a call from WhatsApp to get the code.
When you have someone's phone number, you can quickly message them on WhatsApp, but how can you message someone anonymously? We will answer the question in today's post.
WhatsApp doesn't have any official way of letting users send anonymous messages. An anonymous message means the receiver won't know your phone number. To send an anonymous message, you must use a number that doesn't link back to you. You can utilize a virtual phone number, a landline, or a new number to create a WhatsApp account and use anonymous WhatsApp to message your target person.
Today's post discusses whether sending an anonymous WhatsApp message is possible. Also, we will present different tricks you can use to send an anonymous message on WhatsApp. Read on to find the trick that works for your case.
Does Whatsapp Support Sending Anonymous Messages?
You may think about sending anonymous messages when you want to prank your WhatsApp friends.
When you send a WhatsApp message using your phone number, anyone that has saved you will know your identity. WhatsApp associates each phone number with one account.
So, if you want to send an anonymous message, you need to use an account that doesn't link back to you.
Ideally, you need a WhatsApp that doesn't have your details, such that your friends can't know who has messaged them as they don't have the anonymous number in their contacts.
WhatsApp doesn't have a feature that lets users share anonymous messages on the platform.
To send anonymous messages, you need to use different tricks that don't involve your official WhatsApp to avoid getting caught by the friends that you want to trick.
How To Send Anonymous Messages on WhatsApp
As noted earlier, your WhatsApp is associated with your phone number, meaning you can't use it to send anonymous messages.
You need to use WhatsApp, which doesn't have your phone number. If possible, you can use a phone number of a given state or area to minimize all chances of your friends knowing who is messaging them with the unknown number.
Your best options include using a virtual phone number, a new number, or a landline number.
Let's see the details.
Method #1: Using a Virtual Number
To register for WhatsApp, you must have your phone or PC, a phone number, and an internet connection. We need to utilize an anonymous phone number to send the anonymous message on WhatsApp.
In that case, a virtual number will work best. Use the guide below.
Search for a virtual number provider online.
Once you get access to the virtual number, find a phone that doesn't have WhatsApp or uninstall your WhatsApp.
Install WhatsApp from your Play Store or App Store.
Use the virtual number to register.
Get the verification code from the virtual number provider and enter it to verify your WhatsApp.
Once you've verified WhatsApp and have it active, it's time to send the anonymous message.
Ensure you don't add your profile picture or use a username that links to you.
Open WhatsApp, click the message icon, and enter the phone number of the target friend.
Type your anonymous message and click the "Send" button.
You can now wait and see how your friend will react to the anonymous message.
Method #2: Using a Landline
If you have a landline, the steps below will work for you.
Download WhatsApp and enter your landline number for verification.
Wait for the SMS verification to fail, then select the option for a call.
When called, pick up and enter the verification code that WhatsApp will give you.
You now have an anonymous WhatsApp to message friends and prank them.
Method #3: Using a New Number
If you can get hold of another SIM card that doesn't have your details, you can utilize it to send your anonymous message on WhatsApp.
Ensure the SIM card is active, then proceed as follows.
Uninstall your WhatsApp, remove your SIM card, and insert the new SIM card.
Once the SIM card reads, open your Play Store or App Store and install WhatsApp.
Open the installed WhatsApp and add the new number for verification.
Enter the WhatsApp verification code sent to the Sim card.
Once you've verified the phone number, you now have an anonymous WhatsApp account that you can use to prank your friends by sending anonymous messages to them.
Conclusion
WhatsApp doesn't have a feature to support sending anonymous messages.
However, you can use three options to create an anonymous WhatsApp; virtual number, landline, and new SIM card.
With the new WhatsApp, you can anonymously message your WhatsApp friends, and they won't know it's you.