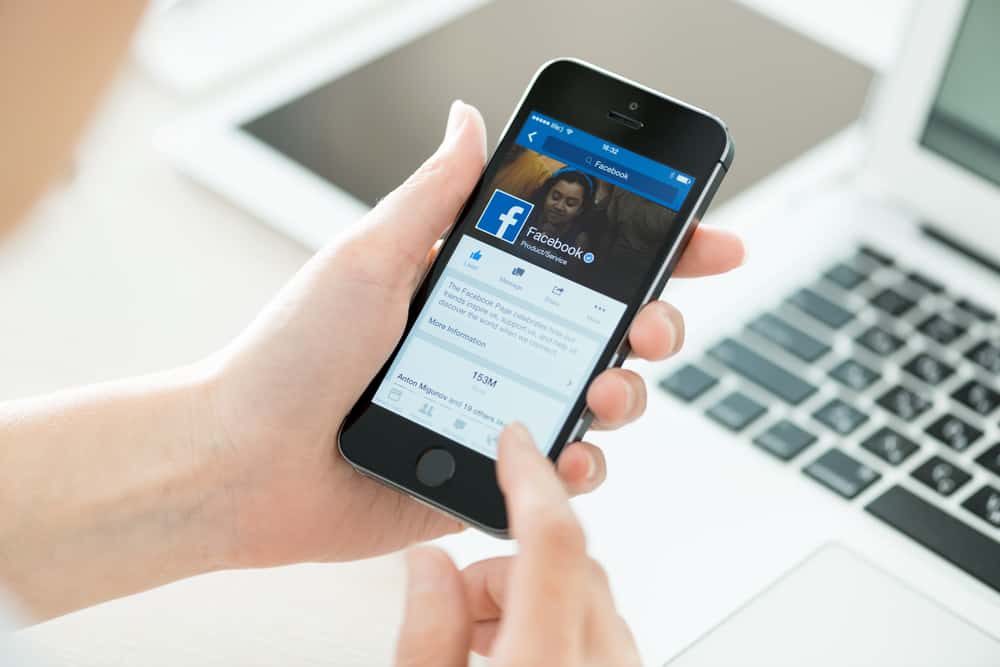 Facebook remains the leading social media platform with the highest number of active users. One thing that has kept the app at that place is its ability to help its users to connect with their friends.
Facebook uses an algorithm that suggests your friends' friends helping people to connect easily and grow their number of friends. Moreover, the app allows users to check the newest friends added to someone's list, making it easy to connect.
Unfortunately, the feature for seeing someone's new friends on Facebook was removed from the mobile app, meaning you can only achieve your aim if you have a computer.
When using a computer, go to Facebook and log into the website using your Facebook credentials. Click on the "Friends" button, then click on someone's profile to see his friends. You will see a "Recently Added" button beside the "Mutual Friends" button. Once you click "Friends", click the "Recently Added" button, and all the latest friends will be listed.
If you have struggled to find someone's friends on Facebook without success, this guide is what you need. It explains what the recently added feature means on Facebook, how you can see someone's recent friends from a computer, and using a social revealer extension. Moreover, the post has explained if you can hide your recent friends from the public and addressed a few queries. Let's get started!
What Does "Recently Added" Mean on Facebook?
Facebook keeps people that have been added in the last three and half weeks after the friend request was accepted in the "recently added" section.
Facebook added this feature on the desktop version, which only shows up if someone has a new friend he added in the last three and half weeks. Once the period is over, you will no longer be listed in the "recently added" section.
If a person has never gained a new friend recently, you will not see the "Recently Added" tab in the "Friends" section. Thus, when viewing someone's profile and not finding the tab, that person has not recently gained a new friend.
How To See Someone's New Friends on Facebook
It is normal to find yourself curious to know who someone recently added to their friends list, and thankfully, Facebook has offered a way to achieve that.
The "Recently Added" feature is not available in the Facebook Mobile app, but if you can get access to a computer, then you can achieve your aim by following the simple steps that follow:
Go to Facebook.com on your preferred browser.
Use your logins and log into your Facebook account.
Click on "Friends" to navigate to all your friends.
Click on the Profile picture of the person you wish to spy on.
Click on the "Friends" button.
On the "Friends" section that opens, click on "Recently Added".
Use a Social Revealer to See Someone's New Friends
If you think someone has enforced privacy restrictions preventing you from seeing who they added recently as their friend, you can install a special extension on your browser.
The Social Revealer extension is compatible with Chrome and helps you find more information a user may be hiding from the public.
Ensure your browser has the Social Revealer extension installed.
Open your friend's profile on a computer using the browser with the installed extension.
Go to the "Friends" option and tap on it.
A new tab with friends, including a "Recently Added" tab, will be shown.
Can I Hide the "Recently Added Friends" on Facebook?
Many people worry about their privacy and wonder if it is possible to hide who they recently added as friends.
Unfortunately, Facebook has not offered a feature that helps its users protect their information, making it hard to stop others from seeing your recently added friends.
If you no longer want people to see your recent activities, then you can unfriend that person. You can also block people you don't want to dig into your data and prevent them from being updated on what you do.
Conclusion
Facebook is a great platform, and its numerous features have made it easy for people to know almost everything using their devices.
If you are curious to know if your ex-boyfriend or any other friend got a new friend recently, this guide has explained the steps to follow.
If you can't find the "Recently Added" button, don't worry because it means the other person has not gained any recent friends.
Read this guide if you want more information about checking newly added friends on Facebook!
Frequently Asked Questions
Why can't I find the "Recently Added" section on my phone?
The "recently added" button only shows when you are using a computer. The feature was disabled from the mobile apps leaving it in the desktop version of Facebook. Additionally, if a person has not gained new friends in the last three and half weeks, the tab may not appear.
Can I see my recent Facebook friends?
Yes. Facebook provides an activity section to let you see who you recently added as your friend. Moreover, you can navigate the "Friends" section and filter your friends to be arranged from the newest.
How can I know my ex-boyfriend's recent friends?
If you are friends with him, you can navigate to his profile and click on the "Friends" section. You will see a "Recently Added" tab with the new friends if he has recent friends. If you cannot see the tab, he has no new friends, and you can use the Social Revealer extension to confirm.