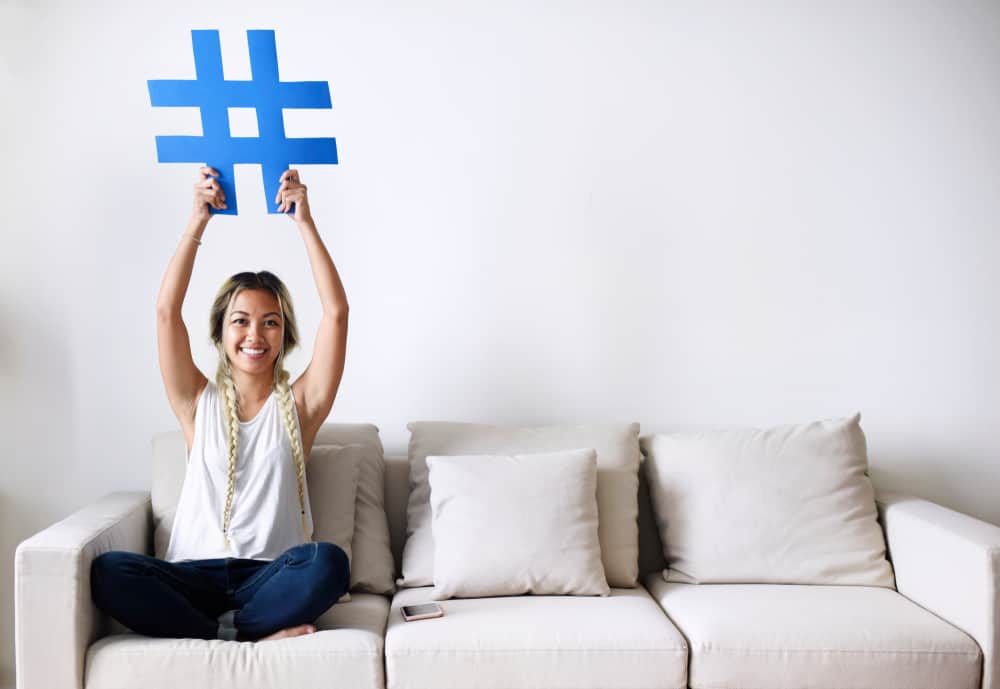 Are you curious if searching for multiple tags on Instagram is possible?
Sometimes, one hashtag is not enough to land you the target posts, and your option is to combine various hashtags to get a more specific search.
The question is, is it possible to search multiple tags on Instagram?
If you open Instagram and click the search icon, entering a hashtag will get you the top results, but if you enter two hashtags, you won't get any results. However, you can use Google to search for multiple tags using specific keywords that we will cover in this guide. Alternatively, you can consider using other third-party Instagram hashtag search tools to achieve the same result.
This guide explains what Instagram hashtags are and how you can use them to enhance your Instagram experience. Moreover, we will give various tricks which you can use to search multiple tags on Instagram.
What are Instagram Hashtags?
When using Instagram, you will encounter posts with a "#" before them. Instagram hashtags are keywords with a hash (#) before them and are used with various posts. The idea behind using hashtags when posting on Instagram is to help your post rank and reach more people.
Once you've added hashtags to your post, someone can search for the given hashtags and can easily find your post that is associated with the hashtags. Besides, people use hashtags when they want their posts to associate with a given topic or trend.
For instance, if you are interested in programming, you could share a post that is programming related and add a hashtag like "#programming". That way, anyone who searches for the given hashtag will likely see your post.
Enough of that. Let's see how you can search multiple tags on Instagram.
How To Search for Multiple Tags on Instagram
As we noted, you can search for a hashtag to see all associated posts. But what happens when you want to combine two or more hashtags and only filter posts having the multiple tags that you've searched?
When you add multiple hashtags when searching on Instagram, you will note that nothing comes up as Instagram's algorithm currently recognizes one hashtag.
You can use two methods to search for multiple tags on Instagram.
Method #1: Use Google
Google offers various hacks that help better filter your search results. The steps below describe how to use Google to search multiple hashtags on Instagram.
Open Google on your phone or computer.
On the search bar, type the following; site:Instagram.com "#tag1" "#tag2".
Replace tags 1 and 2 with the hashtags you want to search for on Instagram.
Click the search icon.
From the search results, you will note various Instagram posts will display containing the multiple hashtags that you added. Click on any of the posts to open them on Instagram.
Method #2: Using Third-Party Tools
If you find using Google ineffective for your case, various alternative platforms can help you search for multiple tags on Instagram. The only drawback is that some third-party platforms require you to sign up before they allow you to search for multiple tags using their service.
Nonetheless, the below third-party tools are reliable in finding searches with multiple tags:
Once you visit the listed platforms, you will get instructions on how you can access their services and search for multiple Instagram tags. Depending on what you want to achieve with the search results, you can stick to the free version of the third-party tools or use the pro versions.
Conclusion
Hashtags are how posts get categorized on Instagram and when you add hashtags to your post, someone can find your post by searching for a given hashtag.
On Instagram, you can search for a given hashtag, but when you combine and search for multiple tags, you must use other alternatives like Google or third-party tools.
We've covered all details about searching for multiple tags on Instagram.
Frequently Asked Questions
Can I search multiple hashtags on the Instagram app?
No, you can't. If you open the search bar on Instagram and enter two tags, you will not get the expected results. However, if you enter two words in the search bar with a hashtag before them, you will get results of hashtags combining the words. However, you can search for multiple hashtags on Instagram using Google or other third-party tools.
When should I search for multiple Instagram hashtags?
You can consider searching for multiple hashtags when you want to narrow down your Instagram search. That way, all posts that come up must contain the multiple hashtags you specified instead of a single tag.