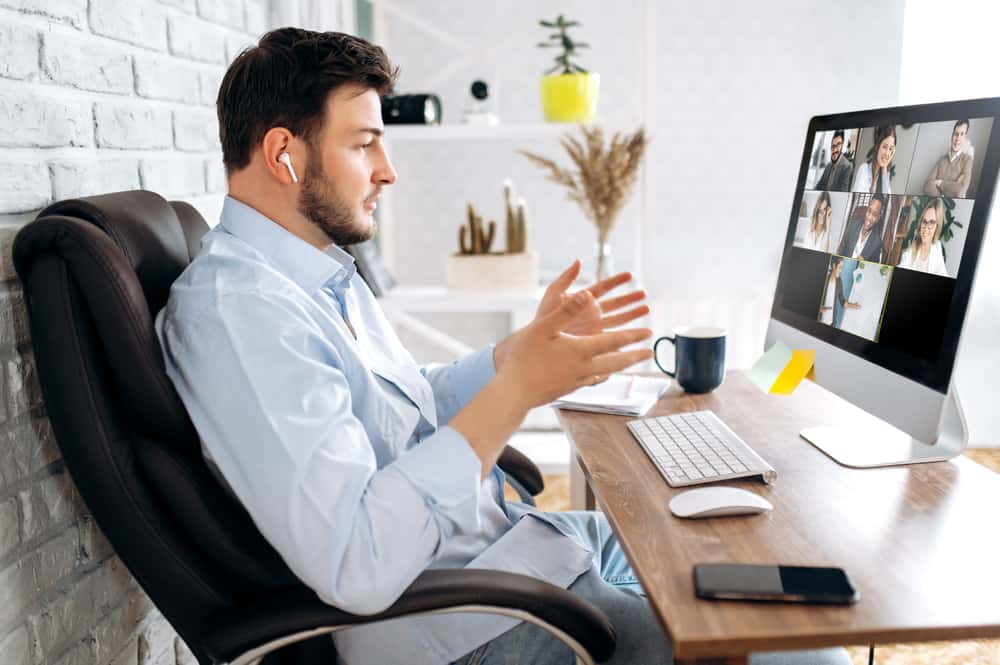 When you are working remotely, you can still decide to resign from your job for different reasons. It could be you found greener pastures or find the working environment unfavorable.
Whatever the case, you can always decide to resign from your job, and using Zoom is one applicable way of resigning, provided you have all the required tips. We will see how you should resign via Zoom.
Before you resign, ensure you have a plan of what to do next. Once you do, create your resignation letter and send it to the relevant authority. Plan a Zoom resignation interview and share the meeting link with the person in charge. In the Zoom session, talk about how you will complete the remaining tasks, your official last day on the job, appreciate the organization and the team, and clear any dues, projects, or other activities with the organization.
This guide discusses whether it is possible to have remote resignation. Moreover, we will discuss tips and the process of resigning via Zoom.
Can You Have Remote Job Resignation?
Yes, you can. One thing organizations and individuals learned during the Covid-19 era is that remote working is convenient and applicable. Everything was done remotely, from team collaboration to interviews to learning.
Most organizations still rely on remote working thanks to platforms like Slack that support collaboration, while others like Zoom that support videoconferencing. When you work remotely, you may decide to resign from your position. Many people resign when the current work environment doesn't align with their needs or when they get a better working alternative.
Resigning remotely is possible, and you can rely on Zoom to handle your resignation process. With Zoom, you will feel like you are resigning in person as you can communicate with your superior remotely and hand in your resignation letter.
How To Resign via Zoom
Many people find it hard to resign from their position. Having to face your boss and boldly say you want to resign offer troubles many people, but that doesn't mean you can't resign even remotely using Zoom.
Different organizations have a resignation protocol, such as a one-month notice to help onboard new members and train them before the last day of the person's resignation. So, you should first check the resignation protocol of your organization to avoid affecting regular operations and activities when you suddenly resign.
Here's the general process to follow when you want to resign via Zoom.
Think It Through
When you want to resign, it is respectful to resign the right way to ensure you resign happily and leave the organization in a good state. Before you declare that you want to resign, assess the situation and why you want to resign.
While most issues arise on the employer side, it's worth assessing the case to see what you can correct as you move to the next chapter. Plan how to face the supervisor, how you will survive after resigning, or what job to take next.
Write Your Resignation Letter
When you want to make it official that you are resigning, write a formal letter to your supervisor. You can share the resignation letter via email. In the resignation letter, include the official last day to help the organization plan its next move.
You can add a brief explanation of why you decided to resign and appreciate the organization and your colleagues. Still, share a Zoom link of a scheduled Zoom call with your supervisor to formally hand in your resignation via Zoom.
Plan a Zoom Session With Your Supervisor
When you share your resignation letter with your supervisor, the next step is to join the Zoom session with your supervisor. When the Zoom meeting starts, here are a few tips to guide you.
Formally welcome and greet the supervisor.
Ask whether they received the resignation letter.
Talk about your experience working for the organization and how it has helped your career.
Briefly mention why you want to resign.
Talk about the official dates you are resigning.
Talk about your current projects or tasks and your plan to complete them.
Discuss the succession plan about what the next person in your position should do and where they should take over from.
Appreciate the supervisor and your teammates for the time you worked with them.
Give final remarks and let the supervisor give their final remarks.
End the Zoom resignation meeting.
With that, you can officially resign on the date specified in your resignation letter.
Conclusion
Resigning via Zoom is not a difficult task. Once you are ready to resign and have issued your resignation letter, the remaining task is to discuss with your supervisor via Zoom and formally announce your resignation. We've covered the process and the tips to follow in this guide.