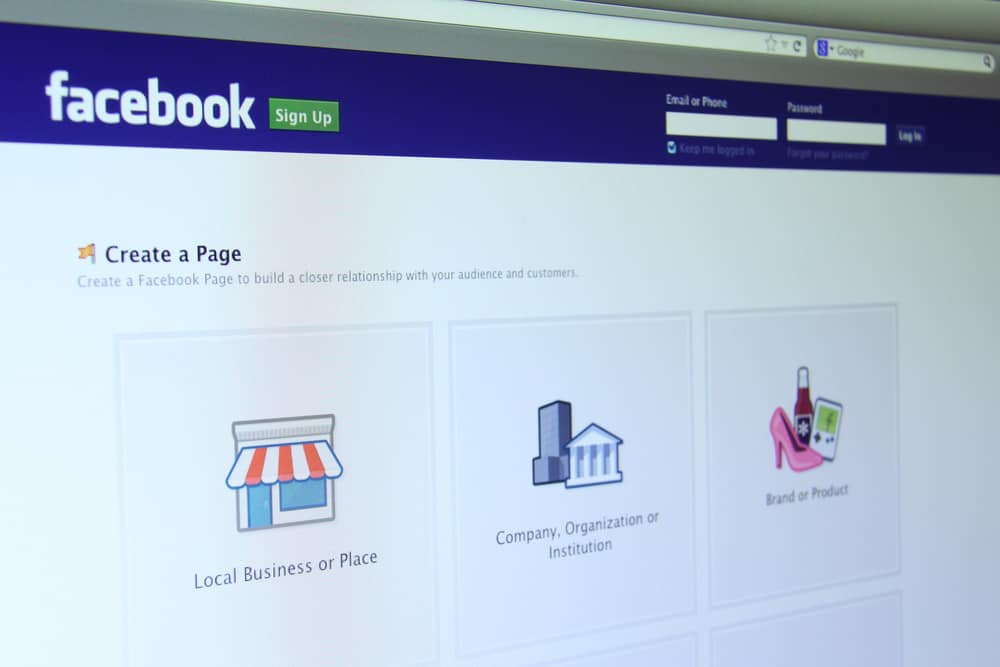 Facebook is a popular social media platform. It gives you an optimal online presence. Extending your online presence to a Facebook Page gives you ample opportunity to brand yourself and reach out to an unlimited audience. So, how can one publish a Facebook Page?
Well, creating and publishing a Facebook Page is free. You won't have to pay Facebook to enlarge your Facebook presence via a Facebook Page. You'll need a Facebook account and an active Facebook Page to publish a Facebook Page. Head to your Page and tap the Settings buttons. Set the Page's visibility to Page Published.
Once you publish your Facebook Page, anyone on Facebook can view and interact with it. So, let's take a step-by-step procedure to make the publishing process digestible.
Facebook Page
Owning a published Facebook Page is an ideal way to brand yourself. Facebook doesn't limit the number of people who can follow you once you have a published Facebook Page. Therefore, the Page will enhance your chances of communicating with your targeted audience.
Also, Facebook Page makes communication effortless. You'll have the option to create posts, polls, or Q and A sessions for your audience.
You can also boost traffic to your store or website if you connect your Facebook Page to your website. Let's face it. You need a published Facebook Page to expand your online presence.
Publishing a Facebook Page
It's not as complicated as the words "publishing" sound. Let's look at how you can publish your existing or new Facebook Page.
An Existing Facebook Page
You can publish an existing Page. Therefore, you don't need a new Page if you already have a Facebook Page. Here is how to publish an existing Facebook Page.
Facebook App
Launch your app.
Click the Menu (three horizontal bars to your top right).
Tap the Pages icon.
Navigate to your Facebook Page.
Tap the Settings tab (gear symbol).
Select General.
Scroll to Page Visibility and turn on the Publish button.
Alternatively, use the shortcut on your notification section to publish the Page. When you have an unpublished Facebook Page on your Facebook account, you'll get a reminder on your homepage. The reminder contains a link that shortens the publishing process.
Browser
Open Facebook on your browser.
Enter your logins.
Scroll and click the Pages icon on your left.
Navigate to your Facebook Page under the "Pages you manage" header.
Tap the Page Settings under the "Manage Page" header.
Select "General" on your "Page Settings Page."
Click the Edit link beside "Page Visibility."
Tap "Publish Page."
Click Next and tap the "Save changes" button.
New Facebook Page
You can also create and instantly publish a new Facebook Page. Use the procedure below to create and publish a new Page.
Facebook App
Open the app.
Tap the Menu (three lines) button.
Select the Pages.
Tap Create button and then Get started.
Choose a name for your Page.
Tap Next.
Select a category and tap the Create button.
Finish setting the Page by adding a contact and location.
Tap Next.
Include a Profile pic and click Next.
Tap Done.
Go back to your new Page and click the Gear icon.
Click "General" and scroll to "Page Visibility."
Check whether there is a blue checkmark beside the Publish button. Turn it on if the checkmark is beside the Unpublish button.
Browser
Open Facebook and enter your details to log in to your Facebook. 
Move to the left portion of the homepage and tap the Pages button.
Click the "Create new Page" button.
You'll see your Page preview.
Fill in all the Page info.
Click Create Page.
Add a Profile image and a Cover Photo.
Tap Save.
Return to the Pages button and access your new Facebook Page. 
Scroll to Settings.
Pick General and move the cursor to the "Page Visibility" section.
Check whether you've published the Page. If not, click the Edit button.
Select Page published.
Click "Save changes."
Concluding Thoughts
A Facebook Page increases your reach on Facebook. But to accomplish this, you need a published Facebook Page. Publishing it will make the Facebook Page visible to all users on Facebook. Facebook will not hide your posts, polls, or Q and A sessions from the public. It also lets you drive organic traffic to your website. So, if you have an unpublished Facebook Page, quickly rush to your Page Settings and publicize the Page.
FAQs
Can I make my Facebook Page appear on Google searches?
Yes, you can. But you'll need to enable public search on your Page settings. Also, you may have to focus on creating content and building your audience to boost your chances of appearing on search engines outside of Facebook. Your Page will not appear on Google search if it doesn't have enough engagement. You'll also need to use SEO (Search Engine Optimization) friendly Page name and content to increase your Page's chances of being indexed by search engines.