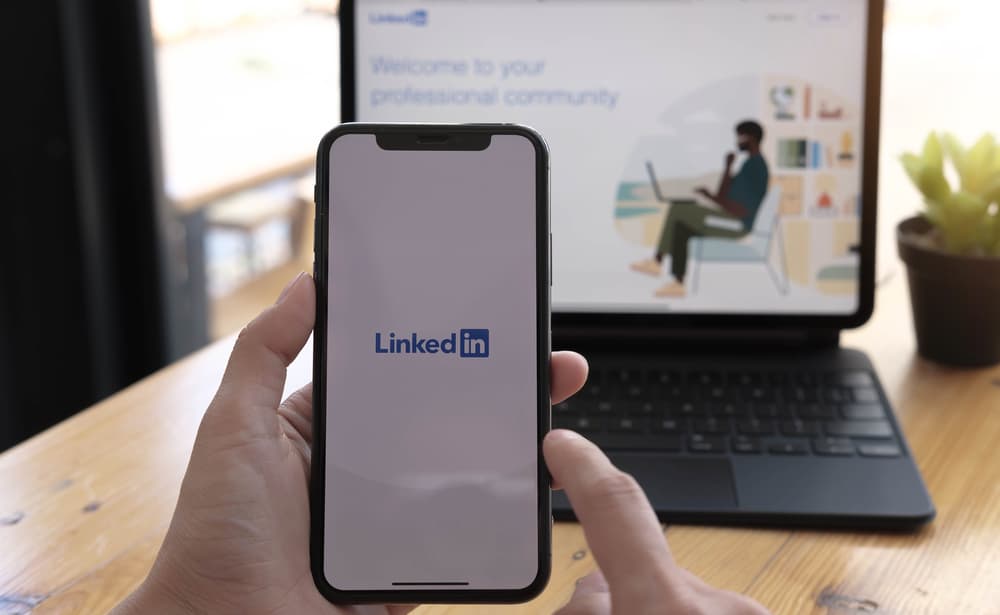 Do you have two LinkedIn profiles? If so, then you should consider merging your accounts to stay on the safe side of LinkedIn and get more prospects without confusion about which profile stands out and is more appealing to your prospects.
If you are confused or wondering how to merge your LinkedIn account and what happens after merging them, this article will help you.
To merge your LinkedIn accounts, open the LinkedIn account you want to use as your primary account. Click on your profile icon and go to the "Settings and privacy" section. You will get the option to merge your LinkedIn accounts, and you must verify the email address and the password of the other account you want to merge. Once you do, your accounts will merge, and you will get an email confirmation of the action.
This article explains the various steps to follow when merging your LinkedIn profiles. Also, we will discuss why merging LinkedIn profiles is helpful and how you can delete a LinkedIn profile to remain with one primary account.
Should I Merge LinkedIn Accounts?
There are various reasons why you might end up having duplicate LinkedIn accounts.
It could be a work colleague who set up the account for you or your spouse. When you realize so, you may get confused about whether to merge the accounts or not.
Here's the deal; the benefit of merging LinkedIn accounts is that you get to direct prospects to your main account instead of getting confused over which account stands out among the two accounts.
Moreover, if you are tired of getting duplicate notifications from your LinkedIn accounts, merging them will leave you with only one account, which is easy to manage.
How To Merge LinkedIn Accounts
If you decide to merge your accounts, note that your secondary account connections will be transferred to your main account. Besides, the merge can only happen if you use the desktop to access your LinkedIn account.
Follow the steps below:
On your desktop, open the LinkedIn account that you want to use as the primary account.
Tap on your Me Icon, which is your LinkedIn profile picture.
Click the "Settings and Privacy" option.
At the bottom, tap the option for "Merging LinkedIn Accounts".
Under the "Popular Actions" page, click the "Merge Connections from Two LinkedIn Accounts".
A new page will open, requiring you to enter the password and email address of the secondary account you want to merge and close.
Once verified, your accounts will get merged, and you will receive a confirmation email for the merge.
How To Close a Duplicate LinkedIn Account
If you prefer closing the other LinkedIn profile instead of merging them, that too is possible. This method works when you no longer need the other profile or don't want to associate it with your main account.
In that case, use the steps below:
Login to your secondary LinkedIn account that you want to close.
Click on your profile and click the "Privacy and settings" option.
Scroll down and click the "Account" option on the left.
Locate the "Close Account" option and click on it.
On the next page, enter your reason for choosing to close the account, "I have a duplicate account".
Click "Continue" and tap the "Verify Account" button.
Once you've verified the account, click the "Close Account" option to finalize the process.
That's it! You've closed your duplicate LinkedIn account, leaving you to use your main account as your only LinkedIn profile.
How Can I Know If I Have Duplicate LinkedIn Accounts?
If you are unsure whether you have duplicate accounts, there are various ways to verify that.
The first way is to search for your company name or LinkedIn name on the search bar. From the results, check if there is an account related to you.
Alternatively, you can tap on the LinkedIn logo and choose the "Accounts" option. Under "Accounts", search for any accounts that may be related to you. If you get duplicate accounts, merge them or close one and retain the other.
Conclusion
Merging LinkedIn accounts helps retain one profile you can use for your prospects.
When you realize you have duplicate accounts, you can follow the steps presented in this guide to merge the accounts.
Alternatively, you can close the other account and retain the main one to avoid confusion on which LinkedIn profile you should share for your official activities.