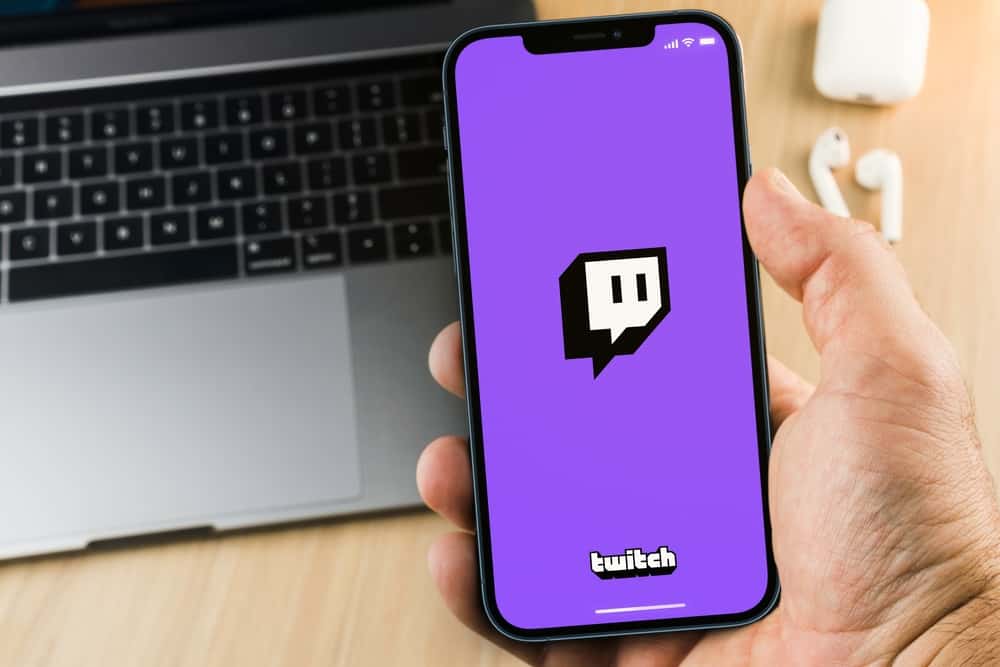 As a Twitch streamer, having an overlay is an added advantage to spicing your streams. Viewers love it when they interact with a creative and on-point overlay during a live stream.
Making a Twitch overlay requires creativity, and if you are new to it, worry less, as we will guide you on how to make a Twitch overlay. Read on for more details!
You can make a Twitch overlay from scratch or use a template. First, identify your expectations from the overlay. Think of what message or impression you want to create with the Twitch overlay. Next, decide which platform to use to make the overlay. For instance, you can use Canvas, Photoshop, PlaceIt, etc. Once you visit either platform, you can select to work with a template or create the Twitch overlay from scratch.
We will discuss what a Twitch overlay is. Next, we will highlight a few factors to consider when deciding your Twitch overlay. Still, we will cover the various options and platforms you can use to make Twitch overlay.
What Is a Twitch Overlay?
Twitch is a competitive platform. Many people are switching to the platform, and everyone is struggling with getting many viewers. As a streamer, the viewers you get matter, and when you want to maximize your Twitch channel, knowing how to grab the attention of different Twitch users is handy.
Your Twitch overlay is the first thing someone will see when scrolling through different Twitch channels. Therefore, you must ensure the overlay is catchy, and anyone who sees it will likely get intrigued to want to join your live stream and interact with your content. The overlay is a frame bordering your stream to bring out your personality.
With the many Twitch channels, getting a random person to click on your stream to consume your content is difficult. However, having a Twitch overlay helps give you an upper hand in grabbing someone's attention.
How To Make a Twitch Overlay
You should be keen when making your Twitch overlay because it carries a significant weight in your channel's success.
Thus, when making the overlay, there are some factors to consider to help you develop a working and successful overlay. They include the following:
Ensure the overlay aligns with your channel's brands and goals.
Consider making it catchy by adding the channel's or subscriber's goals, etc.
Ensure the overlay engages with the viewers without affecting their view.
Display the channel's chat on the overlay stream layout section to grab more attention.
Add your social media accounts on the overlay to help bring in more followers to your accounts.
Once you consider the five factors mentioned above, you will better understand how best to tackle making your Twitch overlay.
Remember, the goal of making the Twitch overlay is to grab viewer's attention and add more channel followers and subscribers.
That said, there are two approaches to making a Twitch overlay: start from scratch or use a Twitch overlay template.
Using a Template
There are numerous overlay templates that you can use when you want to design your stream overlay.
When you open a platform such as Canva, Photoshop, or PlaceIt, you can select a template from the different options available on the site.
Find an ideal template, then customize it to match your goals and your channel's brand. Once you complete customizing the template, download it and upload it when creating your Twitch stream.
Starting From Scratch
Suppose you find that the templates don't match your taste. You have room to create your overlay from scratch.
When you open the earlier-mentioned platforms, they can create a new document. You can select that option and add all the details you want your template to have.
Go ahead and create the overlay and include catchy elements. Once you have the overlay, download it and use it with your Twitch streams.
Conclusion
You can make a Twitch overlay in different ways. You can customize a template or start your overlay from scratch. We've discussed both options and mentioned a few details to consider when creating the Twitch overlay. That's it!