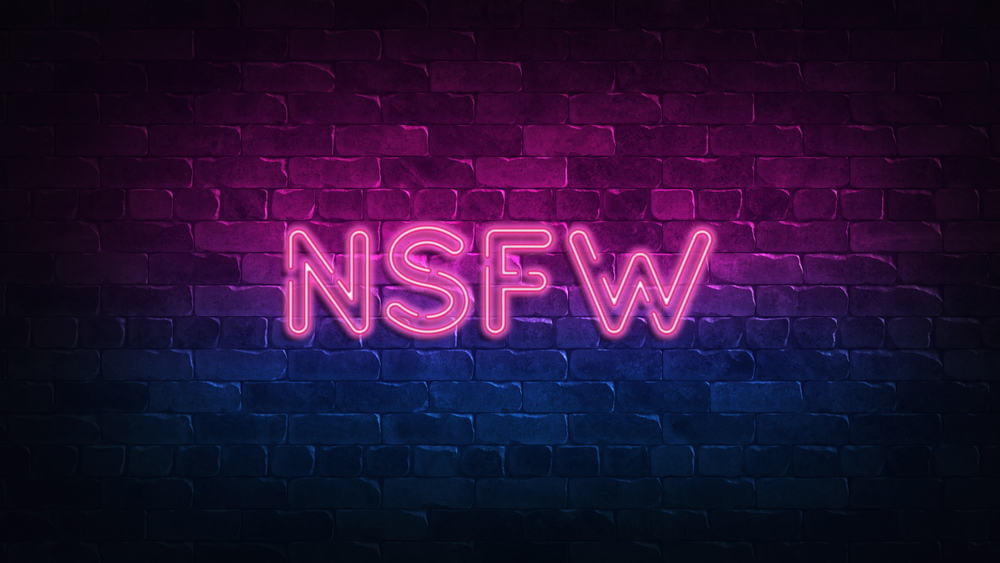 Discord is a social media app that initially targeted gamers and developers who wanted to create communities. Over the years, this platform has grown and currently accommodates users who share videos, text, and photos with friends and family.
Its current population stands at 150 million active monthly users. If you plan on creating a Discord channel that may contain sensitive material, it's essential to enable an NSFW warning notification.
Creating an NSFW channel on Discord mobile is easy:
1. Launch the Discord app. Click on the plus icon on Text or Voice channels.
2. Enter the channel name and select the channel type.
3. If it's a private channel, slide the toggle next to Private channel, then click Create.
4. Go back to the channel page and long-press on the channel you just created.
5. Click Edit Channel and slide the toggle next to the Age-Restricted Channel.
This article details steps to making an NSFW Channel and types of content that fall under NSFW.
Overview of Making an NSFW Channel on Discord Mobile
NSFW typically means Not Safe For Work. On Discord, it translates to Not Suitable For Wumpus, which implies the same thing, that a specific channel may contain Adult content. On Discord enabling age restriction on a channel is the same as adding an NSFW tag.
When a channel is age-restricted, anyone who opens it receives an NSFW channel warning. The warning also asks if the person is above eighteen years old and qualified to view adult content. If they are, they can click Continue. If not, they click the Nope button.
Even though many people associate the NSFW tag with pornographic content, it's not always the case. The primary purpose of the NSFW warning is to notify you that a video, link, image, or text may contain inappropriate content. Inappropriate content can range from foul or offensive language to semi-nude images or politically-charged statements.
It's also essential to note that the Not Safe For Work or Not Safe For Wumpus meaning doesn't only apply to work. The general context of the warning is to prevent you from opening content in public because it could potentially be harmful or embarrassing. Additionally, some NSFW content may be harmful or triggering to kids.
If you intend to share sensitive material on your Discord channel, ensure you enable the Age-restriction feature. Next, we discuss the exact steps to making an NSFW channel.
Step-by-Step Guide on Making an NSFW Channel on Discord Mobile
The process of creating an NSFW channel is as follows:
Launch the Discord mobile app.
Click on the Plus icon next to Text or Voice Channels.
Enter the Channel name in the text field.
Tap on Text, Voice, or Stage to select the channel type.
If your channel is invite-only, slide the toggle next to Private Channel.
Tap on the Create option at the top-right corner of the screen.
On the channels page, long press on the channel you just created.
Click the Edit Channel option with a gear icon next to it.
Scroll down the page, then slide the toggle next to Age-Restricted Channel. The color will change from gray to blue.
More on NSFW Content on Discord
According to Discord's community guidelines, users should only post NSFW content in age-restricted channels. If you violate the guidelines, Discord can take one or several enforcement measures, which include sending a warning, removing the content, and removing or issuing suspensions to the responsible servers. The list below covers some types of content that fall under the NSFW category on Discord.
Content Containing Nudity
Photos and videos with nude images, whether total or partial nudity, should only be posted on an age-restricted Discord channel. Failure to do so will be a violation of the community guidelines.
Videos With Swearing
Other contents that fall under the NSFW category are videos with profanities, swearing, or politically charged language.
Pornographic Content
Pornographic images and videos that display sexually explicit behavior also fall under the NSFW content category. If you're eighteen but can't access NSFW content, you can appeal to Discord to lift the restriction.
Here's a list of items you'll need to send the appeal:
Your photo.
A picture of your ID that includes a date of birth.
A photo of a piece of paper displaying your Discord username and tag.
After compiling this information, go to Discord's support page, then:
Select Trust and Safety.
Enter your Email address.
Select Appeals, age update, and other questions under the How Can we help question.
Enter relevant details in the subject and description fields.
Upload your images.
Click Submit.
Summary
To create an NSFW channel, you'll need to enable the age-restriction feature under settings. When a channel is age-restricted, users receive a warning that content may be unsuitable for those under eighteen. To learn what kind of content falls under NSFW, review Discord's community guidelines. Remember posting NSFW content in an open channel can lead to the suspension of your account.