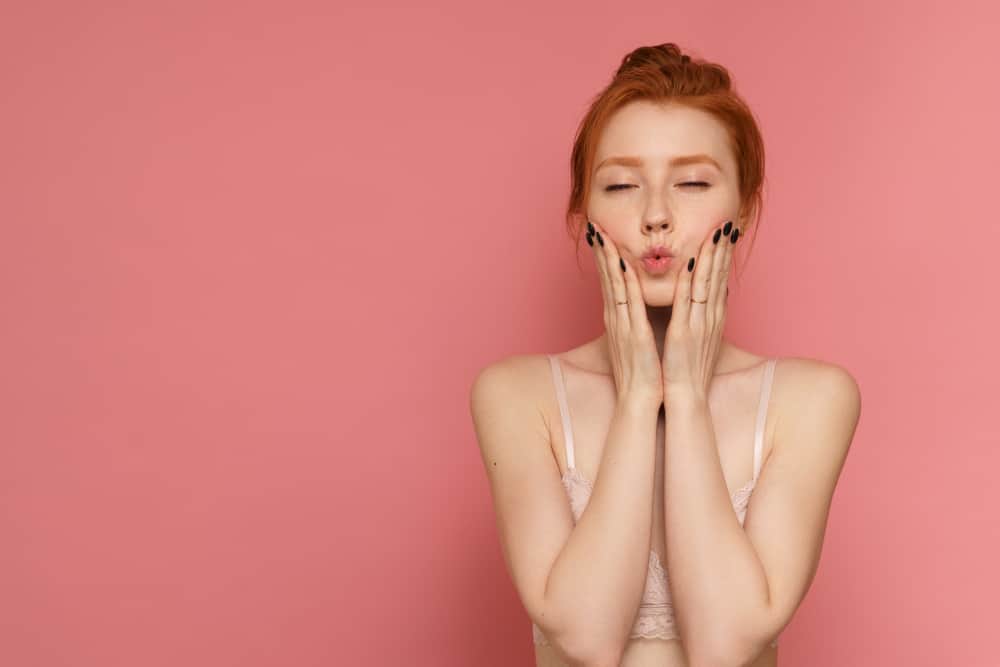 Facebook, or any messaging app, has made chatting exciting by introducing emoticons. While we get to express our moods through these emoticons, we have also developed the leniency of not typing everything.
These emoticons also make up for lengthy phrases. One of the most popular emojis is the kissy face emoji on Facebook.
You can use them to flirt with friends or your significant other. Here's what we know if you're wondering how to make the kissy face emoji on FB.
To make a kissy face on Facebook, firstly, you need to open your Facebook messenger app. Go to the contact to whom you want to send the emoji. Click on the text box and open your emoji keyboard. Select the kissy face emoji from the collection of emojis.
We've got you covered if you're a newcomer and finding yourself at a loss while using emoticons, especially if you want to send a kissy face emoji to the one you admire. This article will cover various aspects of using the kissy face emoji. 
Why Do We Use a Kissy Face on Facebook?
People use six billion emojis every day worldwide. These emojis were created to make up for facial expressions we can't see while chatting.
With emojis, you can attach a representation with your text that best describes your feelings. The emojis have also reduced the number of lettered texts sent every day.
Although it limits our thinking capability that comes with the complexity of words, emojis help express the purity of our intentions immediately, regardless of language.
Along with the smiley face, another emoji is often used worldwide: the kissy face emoji. It sparks interest in any conversation if used in the correct space. It signifies that you're blowing out a kiss that may be romantic.
That is why it's a good idea not to send this out to strangers or people with whom you have formal relations. Although, you can use this emoji to flirt with friends or lovers. 
While using this emoji on Facebook, ensure you're doing it on the right occasion. The kissy face emoji is a joyous emoticon.
Still, it may be taken the wrong way if sent at an inconvenient time, like on a sorrowful occasion or during a high-tempered argument with a co-worker.
There is an international organization called the Unicode Consortium that designs and approves the standard usage of emojis worldwide. And if you see different keyboards and apps using different emojis, that's just by minute changes.
In essence, all emojis across all platforms remain the same. Their display may look different than others, but they'd take the form of standard emoji on the receiver's device.  
How To Make a Kissy Face on Facebook?
Now that you know when and where the kissy face emoji suits best, it's time to learn how to use it on Facebook. While using this emoji is relatively straightforward, you may need to know which type of kissy face emoji you're sending.
Various emojis pout with red faces. You want to use the kissy face that blows out a red heart.
Let's look at the steps on how to use this emoji on Facebook: 
Open the Facebook Messenger app on your mobile device.
Open the conversation with the person to whom you want to send the kissy face.
Tap on the text box.
Tap the smiley face icon at the bottom to open the emoji keyboard.
Scroll through the emojis to find the kissy face emoji. You can also search for "kiss."
Tap the kissy face emoji.
Hit the send button.
Search Kissy Face Emoji Quickly
Understandably, scrolling and looking for the kissy face emoji among the sea of little look-alike emojis can be frustrating. Here's how you can prevent that: go to the emojis keyboard and tap on the search box at the top. Type in "kissy face" or "kiss" to immediately get the emoji. 
How To Use the Kissy Face Shortcuts?
If you're texting on Facebook from your computer, you don't want to waste time going to the emoji section to pick and send an emoji.
You can type in these characters on your keyboard, and they'd become the desired emoji after you hit send. 
These are the shortcuts: 
To send a kiss, type ":-*" and hit send.
Another shortcut for the kissy face is the ":*" sequence.
Conclusion
The kissy face emoji on Facebook is very easy to use and can make conversations with your friends or significant other enjoyable.
Make sure to follow the steps detailed above, and remember to use these emojis appropriately. Have a nice day chatting!