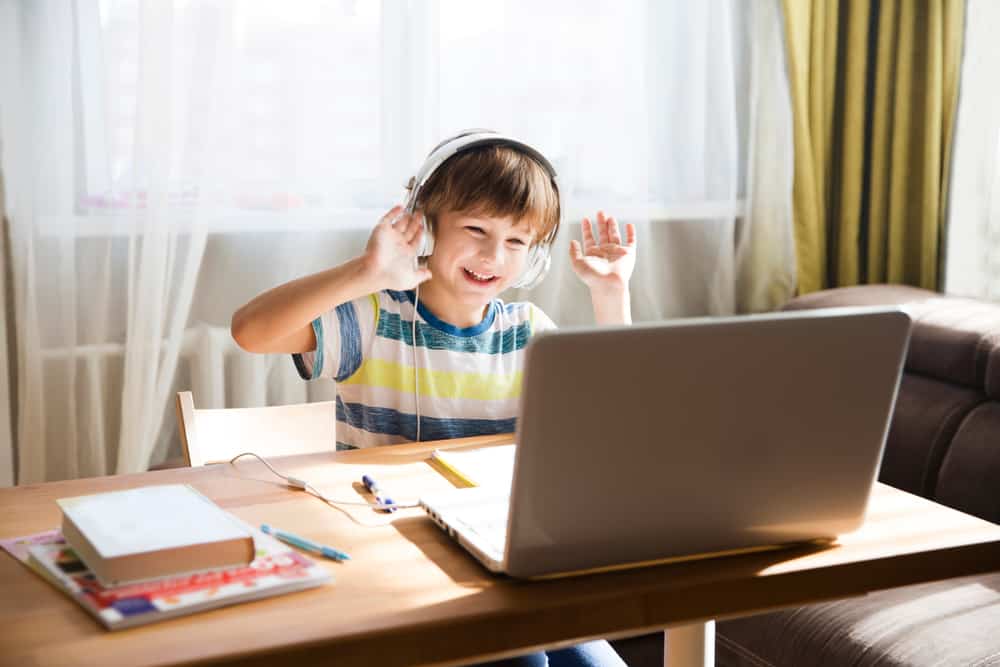 When the COVID-19 pandemic hit the world, distance learning on virtual video conferencing platforms like Zoom became the last resort to maintain some routines.
Zoom classes became the need of the hour, but unfortunately, they proved to be even more challenging than their physical counterparts. Organizing Zoom classes for younger kids, like preschoolers, required special skills due to the inherent challenges.
Preschoolers are very young kids who cannot maintain attention in physical classes. It is even a heck of work to convince them to listen to you in virtual lessons. The task is difficult, but nothing is impossible. Allow us to assist you.
It is always imperative to add maximum movements in the class to prevent Zoom fatigue. You can play music, games, or dance with children. Remember, visuals are your best friends with young kids. So, incorporate as many visuals as possible to convey your words. Always strive to interact more with every student. Conduct various activities to enhance their participation in the class. You can even ask their parents, siblings, or caregiver to tag along. Lastly, the most important thing is to conduct a short class for a more immersive experience.
Since we are no experts here, we have accumulated these tips from various research materials and by talking to many teachers on the field dealing daily with young preschooler kids. So, keep reading to learn more!
Tips To Make Virtual Classes for Preschoolers More Engaging on Zoom
Distance learning is a whole lot different experience than physical classroom experience. Generally, physical classes can also get exceedingly dull, especially if you are attending some subject that never interests you (mine was always Geography).
Zoom classes replaced physical classrooms when distance learning became the only option available due to COVID-19. Many students complained about how draining these Zoom classes were. All these tiring elements associated with Zoom gave birth to the "Zoom fatigue" phenomenon. 
Like physical classrooms, it is the teacher's duty to maintain students' interests or at least strive to keep them engaged. Similarly, this duty to constantly engage students became even more paramount for teachers during Zoom classes because of the lack of non-verbal communication and cues.
Teaching preschoolers requires a certain level of education and skills that not all teachers imbued. Even teaching autistic children need a different level of skills and training. It is challenging to teach all such children in physical classrooms. So, teaching them online is a heck of a task.
If you conduct Zoom classes for preschoolers — for instance, music classes like piano, English tuition, or arts and craft, etc. — then you should have the necessary techniques to engage and engross them every time you notice them drifting away.
Let us give you some tips and tricks to help maintain your young kiddos' interests in your class. 
Keep in mind; a young child's attention span is short, and they can quickly lose interest in the conversation.
Tip #1: Add Movements
In physical classes, students do not stay in class at their desks the entire day. They have lunch breaks to give them time to breathe.
They have friends in the class with whom they can talk when they lose interest. Similarly, there are bathroom trips, giving them enough time to wander.
Alternatively, in Zoom classes, they have to glue their eyes to the screens. Entire-time, they have to watch their teacher's faces.
Now, it is the role of the teacher to add movements to minimize the drain of sitting on their chairs facing towards the computer screen.
Follow these tips to add movements to your Zoom classes with preschoolers:
Put on some music or poems and dance with them.
Play freeze dance; everybody dances and stops when you pause the music. It will stimulate their minds.
Ask them to show how different animal move, e.g., hop like rabbits.
Try out some yoga exercises with them on little breaks from YouTube.
Go as crazy as possible to get them excited and pump up their adrenaline to help stimulate their minds.
Words of Advice
Ask parents to add some elements to the environment where their child is taking Zoom classes that increase their productivity – for instance, burning some soothing and relaxing candles. Blocking other distracting stuff around helps them concentrate more in class.
Tip #2: Visuals Are Your Best Friends
Whoever has taught young kids will agree that kids respond to visual aids. If you say something verbally, they might not remember it, but if you show something in colorful pictures, they will surely pay heed to it.
There are so many visuals that you can use to make them intrigued. For example, you can teach via a colorful slideshow. Use Zoom's share screen feature to enable them to view them. You can also use the "Whiteboard" feature to ask your students to jot down there.
You can also include puppets in the class to amp up the stale lecture. Use colorful cue cards to give various instructions to children to help them respond positively.
You can ask them to paint something and share it with each other. There is so much you can do.
Words of Advice
You can also play some movies or YouTube videos on your iPad, and with the share screen option, share it on Zoom with children. Anything they say in a fun YouTube video will immerse them more.
Tip #3: Interaction Is the Key
Make your students interact and participate more in the class. You can have singsongs, fingerplays, poems, games, drawings, and other stuff to make them participate in the class.
Ask them to bring their favorite toy or pet to share with the class or write an essay on it. You can also play plenty of games with them to foster their participation in the class.
Check this article to learn a few games you can play with young kids on Zoom.
Tip #4: Invite Parents, Siblings, or Caregivers
Ask the parents, siblings, or caregivers to join the Zoom session. You can arrange plenty of activities that parents and children can perform together, such as reading a story, singing, or other fun activities.
They can even draw with their parents. Try anything creative that you can think of.
Words of Advice
Keep sending follow-ups to parents on whatever their children learn in the classes. You can even send follow-up activities to make them try at home. Similarly, you can send a checklist of all the activities they will perform in the upcoming classes.
Tip #5: Keep It Short
There is no point in dragging the class more than 30 minutes. Children will never respond positively to overtly long classes.
Keep it short, and add breaks to enable children to walk outside, drink something or do whatever to rejuvenate themselves.
Words of Advice
Be as hilarious as possible in class. It is not difficult to make little kids laugh, so crack something funny. Keep your tone throughout the class more jovial and extraordinarily perky.
Engaging Preschoolers on Zoom Is Difficult but Not Impossible
You can try our methods to enhance the engagement of young kids taking lessons with you on Zoom. The key is to provide a fun and light-hearted environment that students find enjoyable.
Here, your personality and a positive mindset are imperative. If you do not feel perky on a given day, fake it or cancel the class. 
If you do not feel happy, you will never exude positive energy for students to enjoy, and young kids are smart enough to detect that.
Hopefully, with our tricks, you can hold one of the most immersive sessions for your young students and become their favorites for life.