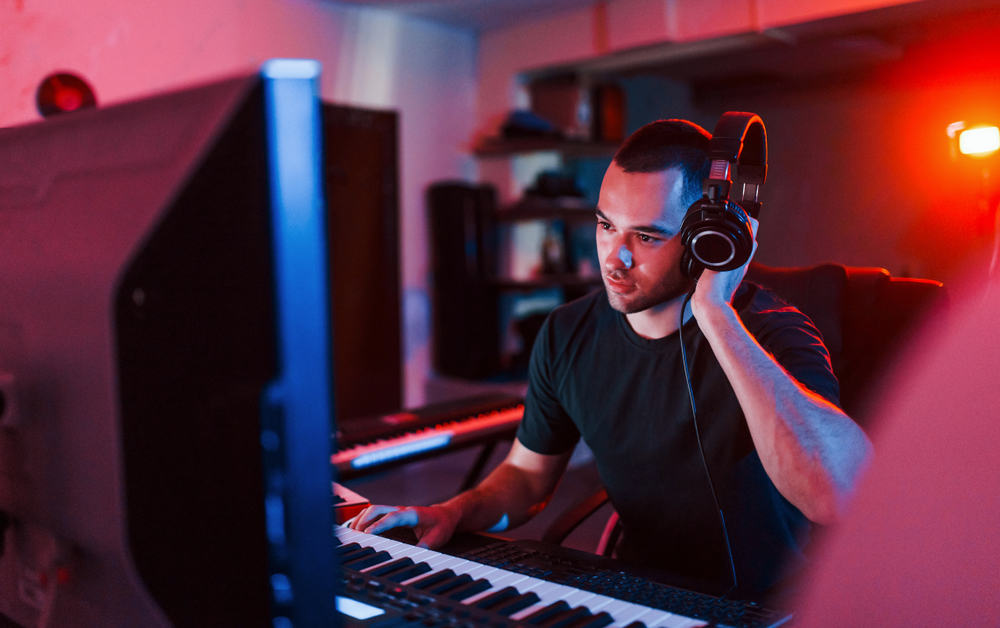 Discord is famous for its unique features and the ability to link your account to bots and tools that enhance your user experience. Examples of native Discord features include video and voice calls, chats, screen sharing, and playing music.
If you want to add a playful and unique voice effect to your calls and gaming voiceovers on Discord, you can get autotune for your account. Autotune software measures and refines vocals and pitch in voice and music recordings.
Download and install Voicemod on your PC. Open Voicemod and configure Discord so you can use the app. Launch the Discord app and open "User Settings." Open the "Voice & Video" tab and spot the "Input Sensitivity" section. Disable "Automatically determine input sensitivity," "Noise Suppression," "Echo Cancellation" and "Voice Processing." Go to Voicemod and click "Done." Finally, select Voicemod as the "Input Device" on Discord.
Read to the end to learn more about Voicemod and how to get autotune on Discord.
Overview of Getting Autotune on Discord
As the introduction notes, you must link your Discord to the Voicemod to get Autotune on Discord. Voicemod is an Artificial Intelligence (AI) voice changer to get autotune on Discord. This tool has a soundboard, effects, and features you can use to refine your voice on Discord videos or voice calls.
Besides being free, Voicemod is compatible with different streaming apps and works seamlessly with Discord, including integrating with varying gaming apps. You can use Voicemod's autotune features to change your voice to that of a robot, man, woman, chipmunk, or anything else you like.
Other features you can enjoy with Voicemod include creating personalized voice filters using over a dozen voice effects. This software also gives you the creative freedom to make custom autotune effects for your online games.
Next, we'll cover the steps to getting autotune on Discord.
Step-by-Step Guide to Getting Autotune Discord
The first step to getting Autotune on Discord is to install and set up the Voicemod software on your PC. Follow the steps below.
Navigate to Voicemod's official page.
Click the "Get Voicemod Free" button.
Select "Enter with Discord" on the next page and log in.
After logging in, the .exe file will begin downloading into your PC.
Wait for the download to complete and install it.
After installation, restart your computer and check for a Voicemod icon on your home screen.
After downloading and installing, the next step is to figure out the software. Here's how to do it.
Launch Voicemod.
Open the menu to view available voice filters.
Slide the toggle next to "Voice Changer" at the bottom of the window to enable it.
Review the voice library effects and assign them appropriate keybinds that won't interfere with your Discord gaming.
Slide the toggle next to "Hear Myself" at the bottom of the window to play a demo of your voice.
Slide the "Background effect" toggle to enable or disable ambient effects, depending on your preference.
Select "Voicemod Virtual Audio device" as your input device under the microphone.
Test that the voice effect you've chosen is coming through the microphone.
Now that Voicemod setup is complete, the next step is to configure the app with Discord so you can use the sound effects on the app. Follow the steps below.
Launch your Discord desktop and Voicemod apps.
If you're just getting started with the Voicemod, there'll be a Discord configuration popup at the center of the home screen.
Revert to the Discord app and click on the settings icon at the lower-left corner of the screen.
Scroll down the "User Settings" menu until you reach the "Voice & Video" tab, and open it.
Select Voicemod as the "Input Device."
Spot the "Input Sensitivity" section.
Disable "Automatically determine input sensitivity" by sliding the toggle. The color will change to gray.
Next, scroll to the "Advanced" section and disable the "Noise suppression" by selecting "None."
Finally, disable the "Echo Cancellation" and "Automatic Gain Control" options.
Go back to Discord and click "Done" on the configuration popup.
After the setup and configuration, you can use Voicemod on Discord, including the software's autotune effect for gaming voiceovers, voice, and video calls.
Note that for the free Voicemod version, users get 7 free voice effect choices daily. With the Pro Voicemod version, you can get up to 80 daily voice effect choices.
Voicemob also has a Voicemod clips version you can download on mobile devices. Integrating this version into your Discord is similar to the PC and will give you various voice effects options, including autotune.
Summary
Getting Autotune on Discord is an excellent way to make your voice, video, and gaming voiceovers exciting and fun. Because Discord doesn't have native autotune capability, you'll need voice-changing software like Voicemod.
Linking Voicemod to your Discord is straightforward and will help you get various custom voice effects like robotic or chipmunk voice, autotune, and many more.