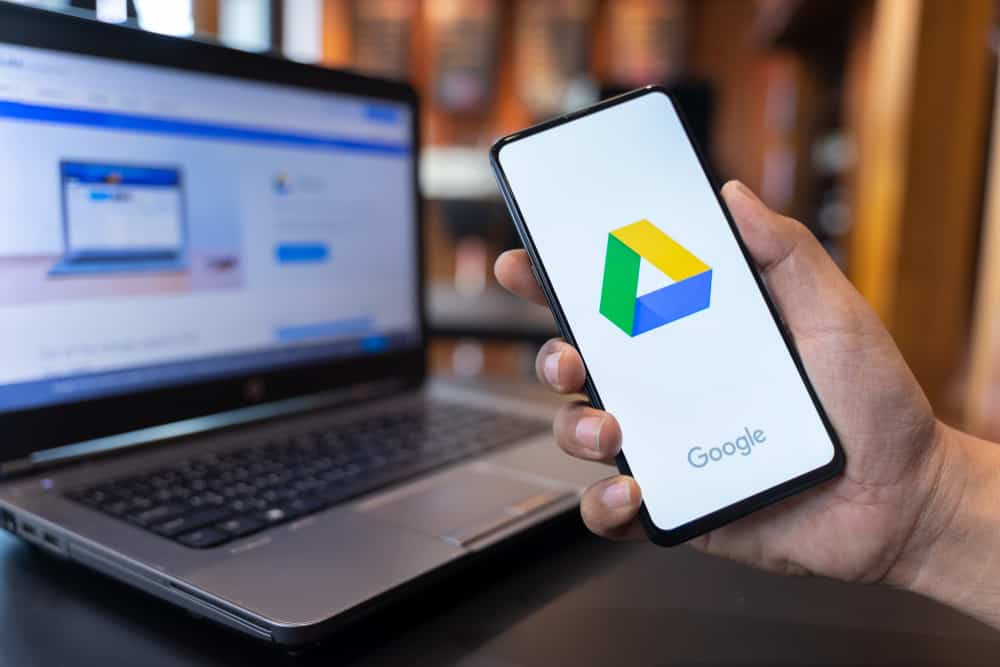 WhatsApp, the world's most sought-after messaging app with 2.24 billion users worldwide, offers text messages, voice calls, and video call features.
To safeguard your chat history or media content from being lost forever, it provides an option for backing up data to Google Drive – a cloud storage service by Google.
If you want to delete those backups, though – don't worry, there's a straightforward way to do that.
To delete your WhatsApp backup on Google Drive on Android, open the Google Drive app on your phone and click on the hamburger icon in the top left corner. Select the "Backups" option from the list that appears. Then, you should be able to see all the backups you have on your drive. Find WhatsApp backup from the list, and then click on the menu icon next to it. Tap "Delete backuo," and confirm. 
There's a lot to go about when it comes to deleting WhatsApp backup on Google Drive, and here's all about it. 
WhatsApp Backup And Why We Need It
WhatsApp backup is a feature that allows you to save a copy of your WhatsApp data on a cloud-based storage service, such as Google Drive or iCloud.
This backup includes your chats, media files, voice notes, and other data, which can be restored on a new device or after reinstalling WhatsApp.
Listed below are a few reasons you might want to backup your WhatsApp data:
Switching to a new device: If you're getting a new phone, you'll likely want to transfer your WhatsApp chats and media files to the new device. A WhatsApp backup can help you quickly transfer all your data to the new device without having to manually transfer each chat or file.
Restoring after reinstalling WhatsApp: If you uninstall and then reinstall WhatsApp, you can use your backup to restore your chats and media files, so you don't lose any of your data.
Protecting against data loss: If you accidentally delete or lose your phone, having a backup ensures you don't lose all your WhatsApp chats and media files.
Freeing space on your device: WhatsApp backups can free up space on your device by moving your media files and chats to the cloud. This can be particularly handy if you have a lot of media files or chats on your device that are taking up space.
However, if you're running out of space on your drive and are positive you won't need the current backup in the future, you can quickly delete this backup. 
Deleting WhatsApp Backup on Google Drive
The need to delete WhatsApp backup from Google Drive can arise for various reasons.
This tutorial applies to Android devices.
Be it to save space on your drive, or you simply no longer need the backup, follow these steps to delete WhatsApp backup on Google Drive successfully: 
Launch the Google Drive app on your mobile device.
Tap the hamburger menu icon (three horizontal lines) in the top left corner.
Select the "Backups" option from the list. You should see a list of all the backups that you have on your Google Drive account.
Find the WhatsApp backup that you want to delete.
Tap on the three dots next to the WhatsApp backup.
Tap on "Delete backup" from the menu that appears.
Confirm your wish to delete the backup by tapping "Delete."
That's it! The WhatsApp backup should now be removed from your Google Drive account.
Result of Deleting WhatsApp Backup
Deleting the WhatsApp backup file will remove all messages and media files in a flash and sever any attached file access. Also, remember that if you open up the app on another device after deleting said backup, previously stored data won't be available anymore. It'll temporarily shift into Google Drive's trash; Basic/Plus users can get it back within 30 days, while Business/Pro has 120 days – otherwise gone permanently!
Conclusion
In conclusion, deleting your WhatsApp backup on Google Drive is a no-brainer that can be done on your Android device.
Following the steps outlined in the previous answers, you can quickly delete your WhatsApp backup from your Google Drive account to free up space or start fresh.
While backing up your WhatsApp data is essential to protect against data loss, it's also important to regularly clean up your backups to avoid cluttering your cloud storage with unnecessary data.