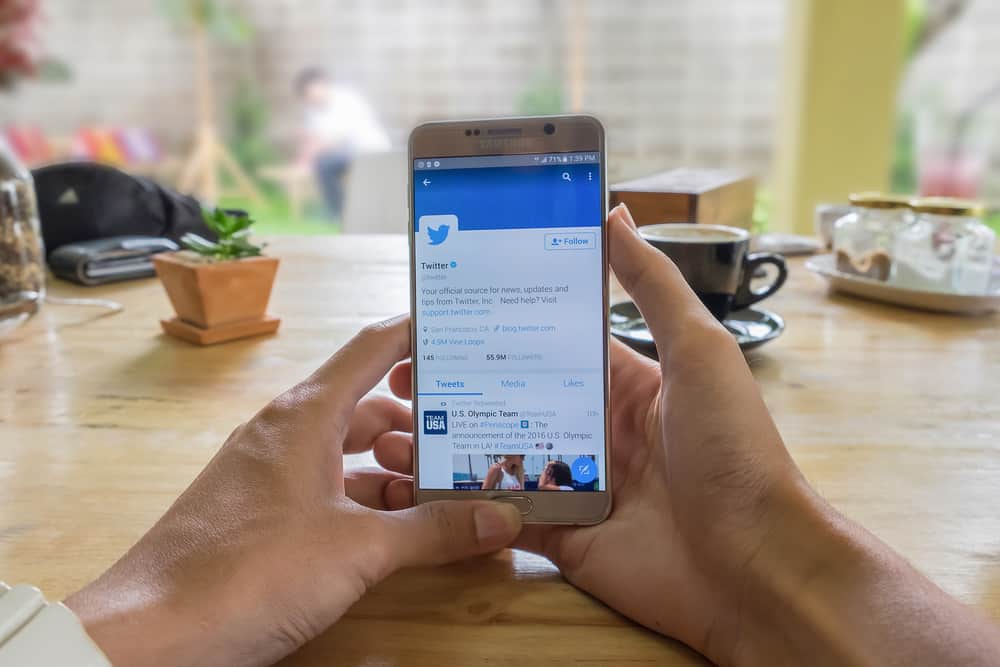 Ever wonder whether you can mass unlike likes on Twitter? You may wish to bulk-delete Twitter likes, especially if they contradict your current views.
Manually deleting each like may not be feasible. Can you do it with a single tap? Is there a tool one can use to delete all the likes they have left on Twitter?
Leaving a like on a tweet is quick and easy to do. In the same manner, it's easy peasy to unlike a tweet. Simply unlike by re-tapping the like button. However, if you decide to unlike all likes you've left on Twitter, it can be tedious to press the "Unlike" button. You can use third-party apps and software to bulk-delete these likes. Alternatively, you can use "delete" codes.
Let's explore Twitter likes and how to bulk-delete them.
Unliking All Twitter Likes  
There are various ways to delete all likes you've left on Twitter.
Method #1: Manually Unliking All Likes
Twitter has no provisions users can use to bulk delete likes. The only option Twitter provides is manually unliking all your favorites. It is easy but exhausting and timing-consuming. Manually delete them if they're countable.
You can do the "unliking" using your android device, PC, or iOS device.
On the Twitter App
To unlike on Twitter using the mobile app, follow these steps:
Tap the Twitter app icon to launch Twitter.
Tap on your profile picture in the top left corner.
Tap the "Profile" button.
Navigate to the "Likes" tab on your profile.
You'll see all the tweets you've liked since you joined Twitter.
Tap the like symbol (heart) to delete each like on Twitter.
On the Web App
Follow these steps to unlike on Twitter, using the desktop version:
Open the browser and sign in to Twitter.
Select the "Profile" option from the left navigation.
Move to the "Likes" tab.
Tap the heart icon to delete your likes.
Sadly, Twitter only lets you delete the last 3200 likes.
Method #2: Bulk Delete Likes Using Third-Party Tools
Although Twitter doesn't let you delete likes in bulk, you can use third-party tools such as Circleboom and Twitter archive eraser. 
Circleboom
Circleboom lets you remove likes on Twitter in bulk. There is a free and premium version. If you're using an Android phone or PC, you'll have to use the Circleboom website.
There is a Circleboom app for iOS devices. It's available on the App Store.
Here's how to use Circleboom:
Head to the Circleboom website.
Hover the "Get Started" button.
Select "Twitter Management."
Fill in the details and click "Create Account."
Click on "Connect with Twitter."
Click on the "Authorize app" button.
The click will direct you to the Circleboom dashboard.
On the dashboard, click the "Unlike Your Likes" button.
You'll see a page with all your likes in chronological order.
Select all the like you want to remove.
Click "Unlike all" to delete the likes.
However, the free version restricts you to 200 unlikes when mass deleting likes. You may have to pay to lift the restriction. 
Twitter Archive Eraser
The Twitter archive eraser app lets you bulk delete all kinds of tweets, including older tweets. Use the app to mass delete Twitter likes through these steps:
Download and launch the Twitter Archive Eraser app on your device. Download a version that's compatible with your device.
Click the "Sign in" button.
Enter your Twitter login details and click "Authorize app."
Click on "Complimentary features" and select "OK."
Click on "Delete Favorites" and select "OK."
Go to your browser and log in to Twitter.
Click on the "More" button in the left navigation.
Select "Settings and Support."
Click on "Settings and privacy."
Click on the "Download an archive of your data" option.
Press the "Request Archive" button.
Wait until the archive is ready; Twitter will let you know. It might take days.
Go back to the download section and click on "Download archive."
Press "Download archive" next to the archive you wish to download.
Upload the downloaded archive to Twitter Archive Eraser.
Select the months you want to delete and click "Next" at the bottom.
Click on "Delete selected tweets" and select "OK."
Unfortunately, deleting likes with a Twitter archive eraser is not free. You must have at least the Basic subscription, which lets you delete 2,000 likes a week. It limits you to deleting like from the past 2 years.
You can also upgrade to the Advanced or Premium versions.
The Advanced version allows 5,000 unlikes from the past 4 years. Lastly, you can delete unlimited likes with the Premium version. 
Method #3: "Delete" Codes
If you understand coding and scripts, this may be a better option.
There are many secret codes online that you can use to mass delete likes. You can use these codes to unlike all your Twitter likes within seconds.
GitHub is the perfect place to source these codes.
Final Thoughts
As mentioned above, there are different methods and tricks to delete all the likes on your Twitter account. You can do it manually on Twitter or use third-party apps to help you mass delete these likes.
Some of these tools are free. Others may charge a fee. But remember, some of these tools may pose a security threat to your Twitter account. So use them judiciously.
FAQs
Can I recover deleted likes?
No, you can't. Don't use automated tools to bulk-delete your Twitter likes if you wish to retain some of them. Once you delete likes on Twitter, it disappears.