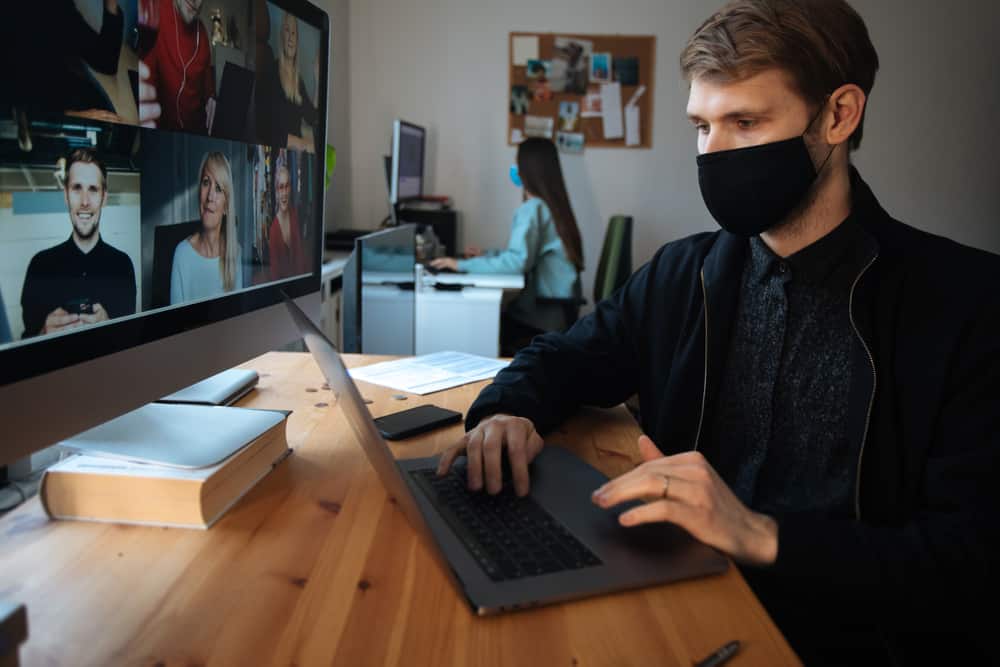 With people shifting to working remotely, platforms like Zoom have helped revamp remote working by offering the means for people to videoconference and meet online. Most people access their Zoom meetings using their phones or computer.
If you want to revamp your experience, you can decide to Chromecast your Zoom meeting to your smart TV from your laptop, and this article will guide you.
The first thing is to get a Chromecast device. Once you acquire it, connect it to your smart TV and connect the TV to your network. Next, connect your laptop to the same network and open your Zoom app. Open the Chrome browser, click the menu icon on the right, click Cast, select the Chromecast device, and select your desktop as the source. Lastly, select the monitor you want to cast on your TV. That's it. You can now access your Zoom meeting.
We will understand the benefits of casting Zoom from a laptop. Next, we will see the steps to cast Zoom to Chromecast on the desktop and discuss questions users ask regarding using Chromecast with Zoom.
Why Cast Zoom to Chromecast?
Zoom is a video/audio conferencing app that lets people conduct webinars, live chat, meetings, online classes, etc. When you are used to Zoom, you can decide to cast your Zoom to your smart TV for various reasons.
Casting Zoom lets you expand the view of your audience. Your laptop will remain the webcam, but your TV is where you can view all the other attendees.
Casting helps relieve the eye strain that comes with using a small display device, such as your laptop or mobile phone.
The picture quality is better enhanced when you Chromecast your Zoom.
You can experience better audio quality when you cast Zoom.
Besides, it's fun to attend a webinar or Zoom meeting where you cast Zoom to your smart TV and view everyone on a bigger display, especially when you want other people in the room to see what's happening without other Zoom members noticing you've Chromecast the display.
How To Cast Zoom to Chromecast From Laptop
Before you cast Zoom to Chromecast, the first thing is to ensure you have a Chromecast device. There are various options to choose from, such as the Chromecast Ultra. Once you have acquired the device, continue with the steps below.
Connect your Chromecast device to your smart TV using the HDMI port.
Power on your TV, press the "Input" or "Source" button and select the input to be the HDMI port connected to the Chromecast device.
Connect your smart TV to your Wi-Fi network, the one you've connected your laptop to.
Open the Zoom meeting on your laptop.
Once the meeting starts, open the Chrome Browser on your laptop.
Click the three dots at the top right corner.
Click the option for "Cast."
Your Chromecast device will be displayed. Click on it.
Next, click on "Sources" at the bottom, and select the option to "Cast desktop."
A pop-up window will appear, requiring you to select which monitor display you want to cast.
Select the display for the Zoom meeting and click the "Share" button.
That's it. Your Zoom stream will mirror the smart TV. However, your webcam remains to be that on your laptop. So, keep it at eye level while observing your mirrored stream. Also, you can connect your TV to a Bluetooth speaker to enhance the audio quality and volume.
The trick here is ensuring you have a Chromecast device that you can use to cast your Zoom to your smart TV. Also, the laptop and the TV must be connected to the same network for the Chromecast device to appear on the cast window.
Conclusion
This guide has presented all the steps to follow when you want to cast your Zoom from your laptop using Chromecast. Try it out and enjoy mirroring your Zoom streams to your smart Tv.
Frequently Asked Questions
How can I cast Zoom to Chromecast from my laptop?
To cast Zoom, start by acquiring a Chromecast device and connecting it to your TV, then set it as the source. Open Chrome browser on your laptop, click the more icon, and select cast. Select your casting device and set your desktop as the source. Lastly, select the monitor you want to mirror and share it with your smart TV.