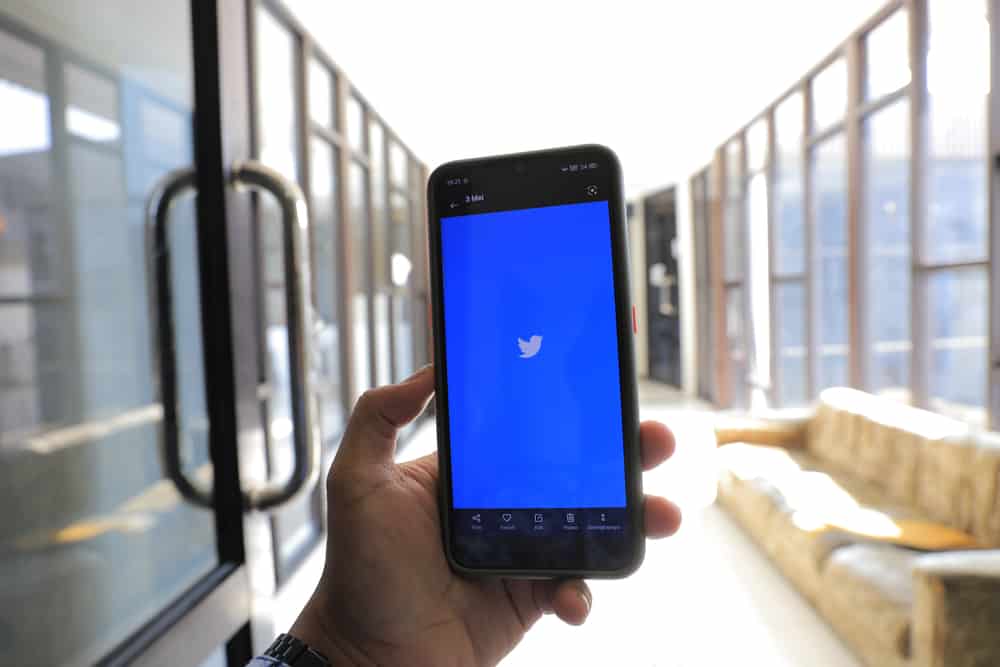 While Facebook and Instagram allow you to connect with your family, friends, and acquaintances, the Twitter scope is more extensive. Twitter connects you with the world. Twitter offers a platform to see all the world's breaking news, live events, or other trending activities and people.
One distinction of Twitter is its short, simple, and fast content. Since its inception, it has deliberately kept its content short to allow them to travel fast.
With Twitter, you get to know everything going on in the world in just a few seconds. Its highly skimmable content is its unique selling point, giving it a creative edge over its competitors.
Since Twitter is about limited characters and content, it has also kept length limits to the videos section. You can share videos maximum of 140 seconds (2 minutes 20 seconds) on Twitter. If you want to share longer videos, you have to trim them and share them in bits.
You can, however, share longer videos, up to 10 minutes, if you sign-up to your Twitter Ads account. Similarly, you can share longer videos with a playable preview or link via YouTube, Facebook, and LinkedIn.
So, let's get started.
The Length of Twitter Videos
Twitter is all about short, fast, and intelligent content, as it started as influenced by SMS (which was big back in 2006). Twitter is microblogging, encouraging short and impactful content that can penetrate to more significant levels.
It deliberately keeps its content sharp, like a bird chirp.
Previously, you could only share Tweets with a character limit of 140 characters. Now, the platform has doubled this limit up to 280 characters.
If you look into the videos section of Twitter, then it also has some stipulations for you to abide by.
You can currently share videos of 2 minutes and 20 seconds (140 seconds) in length. If you try to share a video longer, you have to trim the video.
This video limit is not as disappointing as most of you might have perceived. It is ample to get your message across in the most engaging manner.
Short videos engage more than longer videos. TikTok videos are another bane of the power of short video content.
If you want to post videos longer than 140 seconds, you can do this if you follow as we say.
Videos Longer Than 140 Seconds on Twitter
There are two ways you can share longer videos on Twitter. The first method is through YouTube (or any social media). The second method is using a Twitter Ads account.
Method #1: Share Videos From Other Platforms
All you have to do is upload your video first on YouTube. Once you have uploaded a video on YouTube, you can share/ embed the video to Twitter by tapping on the "Share" button below the video. 
Now depending on your twitter version, your audience will experience different results. The Twitter app users would most likely see the YouTube link to the video. For people using Twitter in a computer browser, a playable preview of a YouTube video.
You can also share any video from your Facebook and LinkedIn.
Method #2: Use the Twitter Ads Account
Another method that is better and more effective in the long term is to get yourself registered in a Twitter Ads account.
To register for a Twitter Ads account, follow these steps:
Open Twitter on your favorite web browser.
Click on "More" in the left navigation.
Select "Twitter Ads." A new window will open.
Add your country and timezone, and continue.
Enter your Campaign objectives (Awareness, consideration, or conversion) and click "Next."
Enter your information, including payment details, to set up your Twitter Ads account.
Twitter Ad account is free. No video will cost you at present or in the future. Your billing information is to unlock Twitter ad account features, not for any payments.
Now, with a Twitter Ad account, you can upload videos for as long as 10 minutes.
The Wrap-up
Twitter allows users to upload videos that are 140 seconds (2 minutes 20 seconds) long.
You must create a Twitter Ad account if you want to share longer videos (up to 10 minutes).
Similarly, you can embed videos of any length on Twitter from YouTube, Facebook, Instagram, and LinkedIn.
FAQs
What happens if you try to upload videos longer than 140 seconds?
Twitter allows you to share videos for up to 140 seconds (2 minutes 20 seconds). If you try to upload any longer video, it will ask you to edit and trim the video from anywhere by dragging the trimming bar anywhere on the video to shorten it.
Can you use a Twitter Ad account only for advertising campaigns?
Not at all! Anybody can sign-up for a Twitter Ad account and use it to upload videos for up to 10 minutes. You do not have to have an advertising campaign to use this feature.