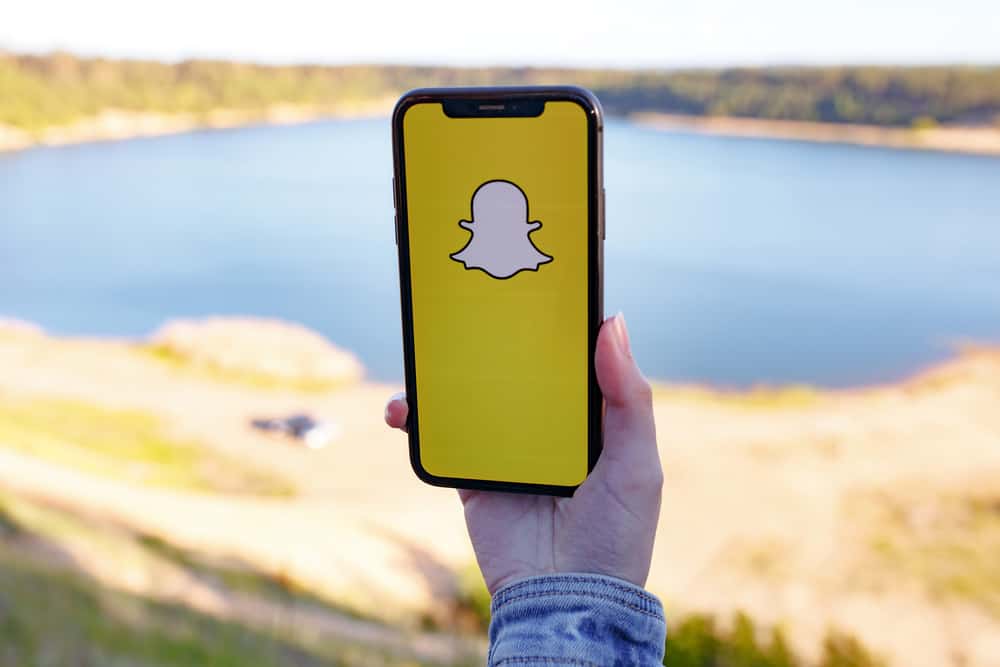 Snapchat is undoubtedly one of the most popular social media apps. With amazing features to play around with, it also has a lively vibe that would have you glued to your screen for hours. Yet, some functions on the app can be tricky, one of which is adding multiple photos to Snapchat.
So, how do you add multiple photos to one Snapchat?
In general, adding multiple photos happens in two ways, depending on whether you add them from a camera roll or a Snapchat camera. Either way, it can be challenging to figure this out, but you'll get the hang of it.
Most times, some people try to do this on their own or still look out for information on the internet. However, help is here!
In this article, we have done the legwork for you and outlined steps on how you can successfully add multiple photos to one Snapchat. Let's dive in!
Method #1: Adding Multiple Photos From Camera Roll/Gallery
To add/send multiple photos from your camera roll to Snapchat, you will need the Snapchat messaging feature. This helps to send multiple pictures at once, unlike how it works with regular Snaps.
Use the right side of the screen to view your chats with friends on the app, organized according to when you last contacted them. To view the chat conversation log, tap on the user's name in the chat list.
Snapchat has added many features to its interface since it introduced direct text messaging in 2014. This includes voice and video chatting and the ability to upload photos from your gallery. Tap the gallery icon for access to your phone's photos.
Now to add multiple photos easily, follow these steps:
Open the Snapchat app, and tap on the overlay icon in the "Gallery" below the "Capture" button.
Next, tap "Camera roll" under the Memories icon.
Then press and hold the media file you want to add and select send. You would have to tap the checkmark option for multiple photos and select which of them you want to send.
Once you're done selecting your desired photos, tap the right arrow icon on your screen – at the bottom right corner.
On the next screen, you would find boxes close to the private chats of your friends to whom you'd like to send those photos.
Finally, tap on the right arrow icon below on your screen again to send it to your desired contact.
If you need all photos you send to be viewed simultaneously, you'll have to switch your cellular network into airplane mode. This way, you can follow these steps to add your desired photos and get your friends to view them all at once.
Method #2:  Add Multiple Photos Using Snapchat Camera
All thanks to the new update on Snapchat, you can now record videos between 6-10 seconds long. This update allows you to upload multiple videos simultaneously without any gaps.
This is handy when you want to take snaps and send them simultaneously. So, unless you take pictures after a short time, this won't be useful.
However, here's how to add/send multiple photos using a Snapchat camera:
Turn off your cellular network or Wi-Fi service that gives you access to the internet. To do this, you can turn on airplane mode on your phone.
Next, launch the Snapchat app and take a snap as you would love to, add geo-filters, and make all the edits you want to do. Then tap on the right arrow to continue.
Now go to the friend's section and click on the boxes beside those friends to whom you want to send these multiple snaps. Not to worry, this wouldn't be added or sent just yet because your cellular data is turned off.
Do this for all photos you would like to send. Make edits, and keep adding them to the desired friends list you would like to send them while your network is still deactivated.
Once you've completed the steps above, turn off the airplane mode and turn on mobile data or Wi-Fi.
You will automatically upload the snaps you recorded when you connect to the internet again. The pictures will all be uploaded in one go.
If you're trying to send these photos to just one friend, you just have to open the chats tab and click on the conversation you've had with this person. Your multiple snaps would automatically be sent to your friend.
Conclusion
There you have it! These steps would guide you successfully add multiple photos to one Snapchat easily. So, in conclusion, you can add multiple images from your camera roll or snap camera to one snap chat.
Even though Snapchat would keep evolving, it doesn't hurt to know how to maneuver the app like this one.
Frequently Asked Questions
Where Is Camera Roll in Snapchat?
You'll find the camera roll icon at the top of the screen when you launch your Snapchat app. Just tap on the small circle on your screen beneath the shutter button. This would direct you to memories, where you'll find the camera roll tab.
How long do Snapchat photos last?
Snapchat photos last for 30 days only. This is because Snapchat servers are designed to delete snaps not opened after 30 days automatically. It also deletes snaps sent to a group chat after 24 hours.
Is there a limit to the number of photos to send on Snapchat?
No, there are no limits to the number of photos to send in one snap chat. However, you can send an average of 100-1000 photos daily. It is usually called a snap chat streak. But this usually disappears once they are done viewing it.
Snap scores are fun ways to know who's more active on Snapchat. There are no rewards or bonuses attached to it. It's a way to know your friends that are active on Snapchat. You can get a good snap score by chatting actively on the platform, viewing stories, and sending snaps.