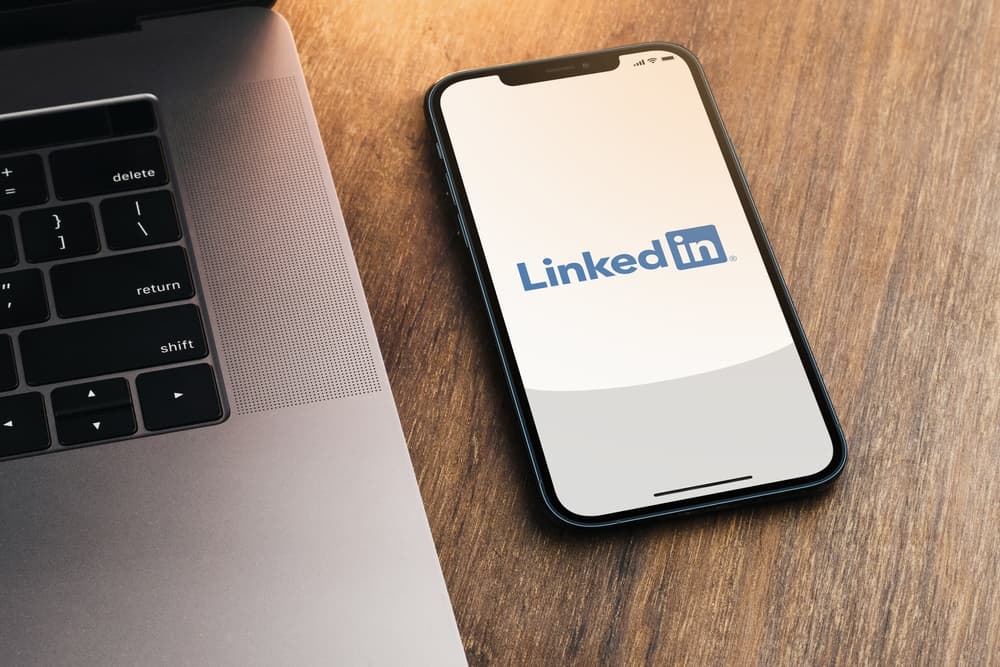 LinkedIn is one of the professional platforms that has offered employment opportunities to many individuals. But how can you add your certifications to avoid missing the numerous opportunities on the platform? There is a simple way of doing so from your profile, and this guide will systematically lead you to help you achieve your aim within seconds!
LinkedIn has made it easy for users to add certificates to their profiles and help them stand out from the rest in the competitive market. To add the certificates, you must launch the LinkedIn application, click your profile picture, and select View profile. You will see a section requiring you to Add. Click on it, select the Recommended option, then hit the Licenses and Certification option. You can see the required fields and fill them in. 
This post is handy for LinkedIn users who wish to make their profile more appealing and get a job quickly. That is why it has outlined the importance of adding certifications to your LinkedIn profile, how to add them if you don't know, and answered users' frequently asked questions regarding LinkedIn.
Why Is It Important To Add Certificates to Your LinkedIn Profile?
LinkedIn is one of the largest marketplaces with numerous job opportunities. Every organization wants what is best for them, and they want to get the top-rated talent that will make their business grow. How can an organization differentiate between a beginner and a skilled worker? That is where certifications and experience come in.
The following are some of the benefits of adding certifications to your LinkedIn profile.
Stand Out From the Crowd
LinkedIn has many users seeking jobs. This means that the competition is very stiff and requires your profile to be excellent. Adding certifications will help you be sought after compared to other job seekers without the certificate.
Build Confidence With the Employer
Everyone wants to be convinced that their chosen person will be a performer. With so many people on the platform, it is hard to decide who is skilled well enough. Therefore, adding certifications will improve the employer's confidence when enhanced with experience.
Saves Time
Many job seekers have spent a lot of time seeking jobs without success. It is not because they are not skilled enough but because of their unattractive profile.
LinkedIn has many users, and the profile makes one get the job earlier or spend their entire lifetime seeking work. Thus, adding certifications will make your profile stand out and save you the time you would have spent searching for a job.
High Chances of Better Pay
Many people seeking jobs on LinkedIn always want competitive pay. But how can you be paid well without attractive certifications? Certifications are one thing that showcases how skilled you are, and it plays a significant role in determining your payment.
Gets You the Right Job
When you have certifications added to your profile, it describes what the certificate is about. The chances of getting a job that matches your expertise are high when you have attached certifications. Moreover, no one will call you for an interview for a job you are not skilled in and certified for.
How To Add Certifications to LinkedIn
Certifications enable you to present yourself as a highly skilled professional. To add the certificates to your profile, follow the steps below.
Click on your Profile picture on the top of the left side of your phone's screen.
Select the View Profile option besides your profile picture.
Click on the Add section button.
Select the Recommended drop-down menu, and hit the Add licensees & certifications option.
You will be presented with a form that requires you to enter various details like the name of the issuing company, the name of the certificate when it was issued, and other credentials.
Please enter all the required details, then click on Save.
Once you save the details, they will be saved to your profile, making you unique from other job seekers.
Conclusion
LinkedIn has established itself as one of the best platforms for job seekers and organizations seeking new employees. But how can you stand out from the crowd and get the millions of job opportunities posted on the platform? The secret is making your profile to be outstanding. With a profile with certifications added, you portray yourself as a highly skilled professional.
Frequently Asked Questions
Can I Add Certifications to My LinkedIn Profile?
LinkedIn has ensured job seekers get the best platform to showcase their skills and get employment from recognized organizations worldwide. One can add certification by selecting their profile picture, clicking the View Profile option, and hitting the Adding section. Once you click on the Recommended option, you see the Licenses and Certifications option.