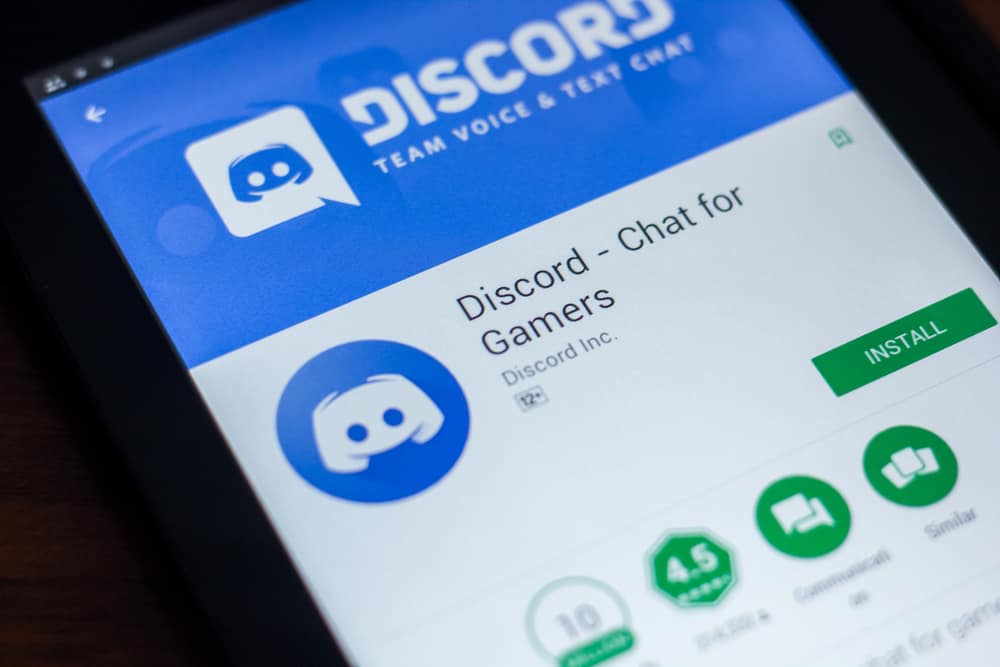 Discord is a social networking platform designed specifically to cater to the needs of gamers.
When it was launched, there were no proper networking platforms for gamers to chat with fellow gamers and share their gameplay. So, Discord emerged as a breath of fresh air at those times.
Anyways, Discord is the best place for everyone to find like-minded people. If you encounter any problem or issue while navigating through different aspects of Discord, it makes sure to assist you as fast as possible.
You can reach the Discord support team via email, request form, or Twitter. But how long does Discord support take to respond to your query?
There is no definite answer to this question. Generally, Discord responds to users' queries between 24-48 hours. Some users even received the reply within a week or more. It is best to wait for a few days in case of no response and send a follow-up. If your matter is critical and you send follow-ups, the chances of you getting a reply from Discord are higher.
Nothing is more infuriating than being stuck at something and getting no support from Discord. If you want to contact Discord support, try being patient, as you might not receive a prompt reply as anticipated. Keep reading to learn more about how to reach out to Discord support and how long to wait before sending a follow-up.
How To Reach Out to Discord Support?
If you encounter any issue on Discord, such as a problem with a bot, your account unnecessarily getting suspended, a problem with voice channel connectivity, or any other severe issue, you can always reach out Discord support team for their assistance.
Discord developer support differs from usual Discord support and has a separate request form.
There are three ways you can reach out to the Discord support team. These include the following:
Email — contact the Discord support team at [email protected] or [email protected] for the mobile app. Explain your problem in detail to get them to troubleshoot and resolve the issue.
Request Form — submit a request form. Select your issue from the drop-down options. Insert your email address. Explain your problem in the description, or even attach a screenshot of the problem for the Discord team to look at.
You can also reach out to Discord on their official Twitter page.
Explain your issue in detail with supporting material like screenshots to enable the team to understand your problem. If the matter is urgent, you can even mark the issue as urgent in the subject line of your email or request form for the team to give the matter precedence over others.
How Long Does Discord Support Take To Respond?
This question has no definite answer, as Discord has no contractual obligation to respond to users' queries within a specific timeframe.
Generally, it can take 24 to 48 hours for Discord to respond to users' grievances in the form of an email or request form received by them.
However, some users have experienced delayed responses varying between 1 to 7 days even. In very few instances, users have complained about getting an answer for over a week.
Generally, various factors could impact Discord's ability or inability to respond to its users.
Over the years, the platform has flourished with more people joining, so the volume of support requests naturally increased to overwhelming levels. It could be one of the defining factors behind the delayed support.
Additionally, the Discord team provides support for critical issues as soon as possible. So, if your matter is critical, you are more likely to get a prompt response.
Lastly, the complexity of your issue also affects the support time. If the matter is complex, it can take longer for the team to resolve it. Also, it boils down to how elaborately you explained your issue.
What To Do To Expedite Support?
Follow these guidelines to speed up getting support on Discord:
Explain your matter in depth with supporting material to enable support to understand it.
After a few days of waiting, send a follow-up request.
Try reaching out to support via Twitter, as it is proven that Discord is more active there.
Make sure to write "urgent" on the subject of your email or request form to catch the eyes of the support.
Final Thoughts
There is no defined timeframe that Discord needs to abide by to provide support to its members.
Generally, it depends on the complexity of the issue.
The answer can take 24 to 48 hours, while in some cases, it took a week or even more to get a response from Discord.
Since there is no contractual obligation on Discord, so there is no definite time frame to oblige with.
So, if you are stuck, try reaching out to Discord support via more means to increase your chances of getting heard.